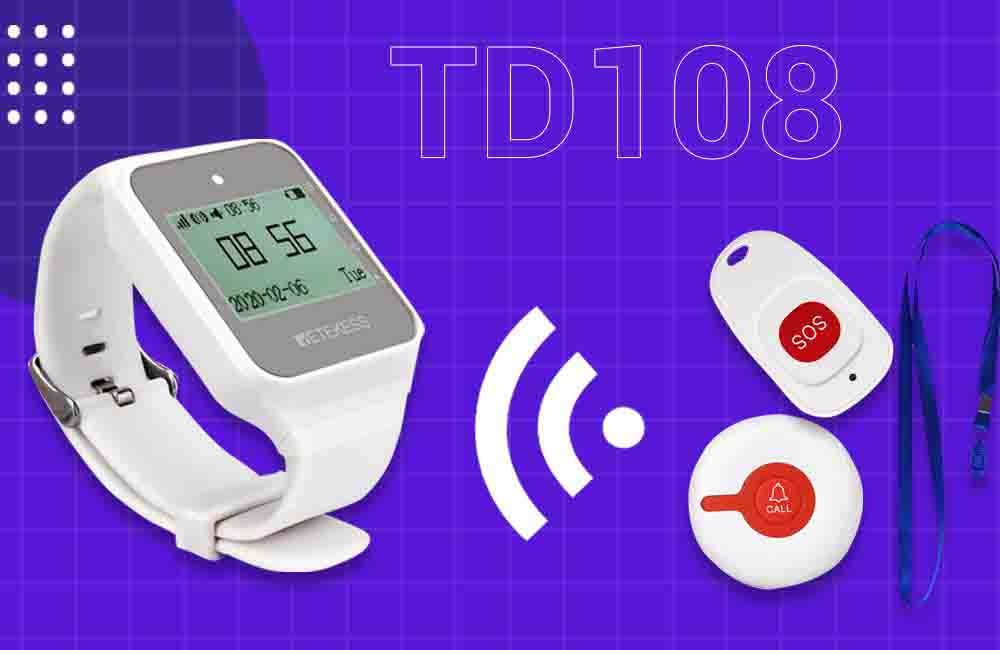 What kind of product is the TD108 Smartwatch Receiver?
TD108 is a wireless smartwatch receiver with rich reminder modes, a configurable number of alerts, the timer on/off, 10 sets of alarms, and multi-language support. TD108 is a signal receiving product that needs to be used together with a call button. For example, if a caregiver wears a watch pager, the patient or elderly person can simply press the call button and the watch can send out 7 alert modes to get the caregiver's attention.
What problems can be solved?
When the caregiver needs to work or do housework at home and cannot be with the elderly all the time, or at night when the caregiver is in his or her bedroom and the elderly is not feeling well or has other needs.
In nursing homes, when there are not enough nursing staff to care for more than one elderly person at a time.
In a small consultation room when the patient needs assistance.
When a pregnant woman is uncomfortable or in labor, it can send an alert in time.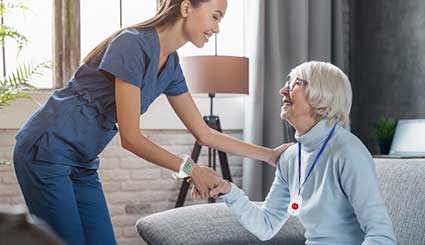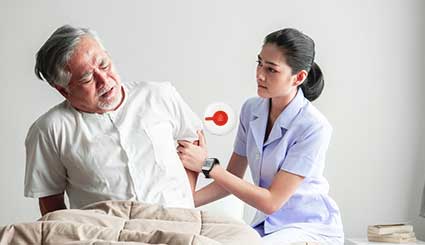 What are the benefits of using it?
Allows caregivers to do their own thing when there is no emergency.
Allows timely response to elderly, sick, or pregnant women who send out call signals.
Relieves understaffing in the clinic or nursing home.
Feedback from some customers who have actually used the TD108 Watch Pager
"I'm hard of hearing and wanted a way for my family members to be able to get my attention at night...I can't always hear my kids from the other room if they're calling me. I wear the watch while I sleep and they have the buttons to ring me. It rings and vibrates. "
"I have a small acupuncture practice and when patients are in their rooms during treatments we need a system that allows them to call for help or to let us know they are ready for us to enter the rooms. Having this watch with separate buttons has been the ideal choice. "
"I purchased this a little over a year ago for my elderly family members to use to call me if they needed me during the night. And for a short few months, we had two family members using each of the two pager buttons at night."
"This was the perfect solution to caregiving for my mother. The Plug-in unit is in my bedroom for nighttime calls and the watch allows me to be in the garden or my shop and respond when she needs help."
"I bought this for my father who is sick with cancer. We never actually used the watch feature but the bell works perfectly. "
TD108 Smartwatch Receiver can be used with all Call Buttons in Retekess.
If you have any questions, please leave a comment or contact us at support@retekess.com, we will give you a detailed answer.
---