The competition in the catering industry is fierce and the situation is severe. Because the dining hours in the fast-food industry are very concentrated, customers can sit at will after ordering and getting the menu, but after the order is ready, the waiter needs to find customers, and the long-term search will affect the delivery speed. In order to improve the speed of food delivery, Retekess has newly launched the TD185 table locator system, which can help restaurants improve operational efficiency and customer satisfaction. Pls check the 3 tops reasons to choose the TD185 table locator system
1, Easy to set the table locator system
Once you connect the host receiver with the screen, you can set the system by yourself, no need to download other software. Besides, you can set the showing color: the original color is original, but once the customer waits for more than 10 mins, the color will be blue, if the customer waits for more than 30 mins, it will be red.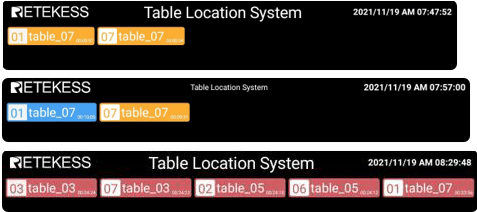 All the colors, you can set it based on your needs.
2, Long standby time
You can use 144 hours once you charge full of the pagers. The long standby time is very important for the boss who runs many tables in the restaurant. Every 8 pagers with one charging base. So you can charge the 8 pagers one time, which will save time. You can also charge the 16 pagers one time, once you get the connection cable.
3, Infrared induction
All the pagers with the infrared induction, so that you can change the ID by yourself once you have the infrared sensor keyboard, it is more sensitive. Besides, on the base of the pager, it adopts the magnetic charging way, so it is easy to charge.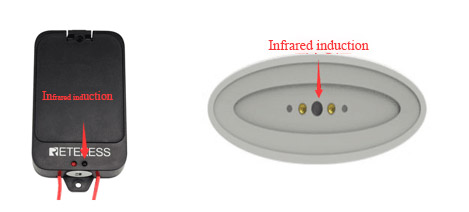 The Retekess TD185 table locator system is our new arrival, and i am sure that it will help you run business in an efficient way of operation. If you want to know more, pls email us at support@retekess.com