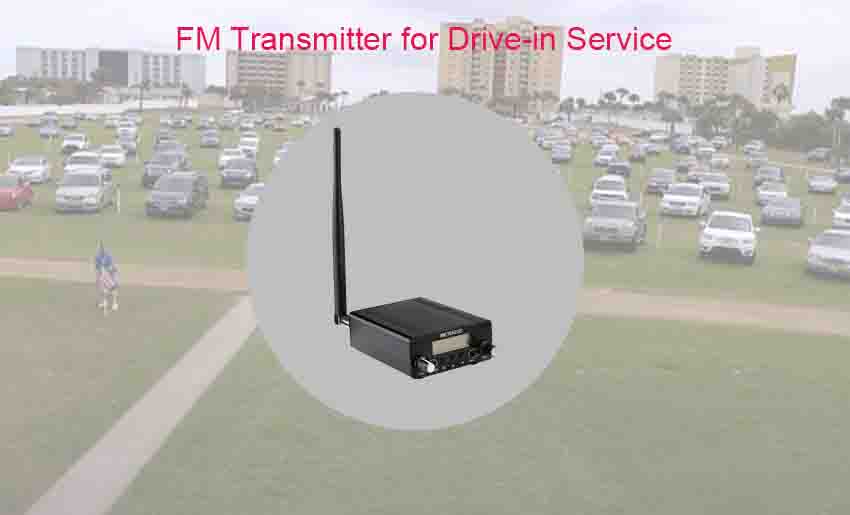 In response to many customer requirements on FM transmitter, Retekess developed the new model TR508. It is a great choice for churches, movie theaters, funeral parlors, event planners, and schools to do drive-in services. Why?
TR508 FM Transmitter is FCC Part 15 Compliant
FCC part 15 compliant FM transmitter does not require customers to have any licenses to operate it. Therefore, you could use it without worrying about anyone's report and being fined by the relevant department.
Supper easy to operate mini FM broadcast transmitter
TR508 model supports Mic and Audio input, if you need to broadcast the speaking, you just need to connect the wired mic or wireless mic's receiver to the MIC port. If you need to broadcast an audio file, you could connect the audio source through the AUX cable to the audio port on the FM transmitter. Then listeners could use a portable FM radio or the FM radio in the car that on the same frequency to pick up the speaking and audio. No wifi or any other components required to operate the transmitter.
Compared with the Mono audio mode, the Stereo has the following advantages:
A. With a sense of orientation and distribution of each sound source
B. Improve the sense of power, presence, hierarchy and resolution of the show
The TR508 FM transmitter is available for preorder for now, they will be shipped on 21th, May according to the payment date.
Hope the information helpful for your purchase. Any questions, please email us freely at support@retekess.com
---