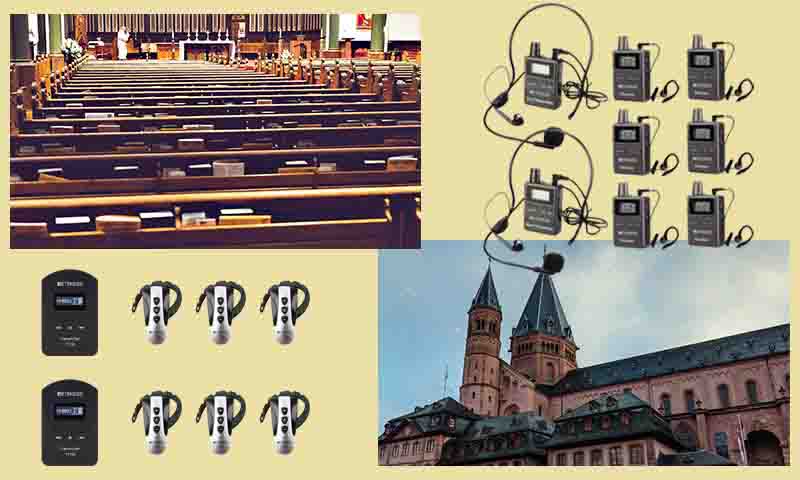 Retekess Tour Guide System products can be used in a variety of scenarios. As the range of application scenario functions continues to expand, scenarios like equestrian instruction, large group tours and other applications may require two narrators to lead the entire group, and one transmitter is no longer enough to meet the demand. If you want to use two transmitters to work for your group in scenarios like this, I would like to recommend the following two dual-transmitter solutions for you.
Retekess TT105 comes with two transmitters
Retekess TT105 Tour Guide System comes with two transmitters by itself: primary transmitter and secondary transmitter. It can meet the needs of two transmitters. TT105 adopts 2.4G signal transmission technology, which can ensure clear and stable information transmission within 150m in open environment. Retekess TT105's receiver and transmitter can work for more than 8 hours and the receiver can work for more than 12 hours when fully charged. Even if you want to use it continuously for one day, you can finish charging it within 2-3 hours without affecting your secondary use.
Retekess TT106 supports two transmitters
Retekess TT106 Tour Guide System supports two transmitters in the same group. TT106 also uses 2.4G signal transmission technology, with stable and high quality sound quality. With a total of 9999 IDs, hundreds of groups of products can be used simultaneously in the same area, as long as different channels are set. Meanwhile, the transmitter supports 3.5mm AUX input, which can be connected to MP3, PC, cell phone, etc. as audio source to insert you can play background music or pre-recorded voice files through this function. In addition, our transmitter also supports the function of one-touch mute, you can turn on the one-touch mute function at any time to protect privacy. Although only one transmitter is currently available for sale, you can combine them by purchasing them separately, in that they can also meet the needs of two transmitters.
If you need more ways to combine the products or have other questions, you can always stay in touch.
---