What is the wireless call button? What can i use it for?
It adopts the wireless technology to broadcast the signal, you know the modulation for most of Retekess call button is AM, so the working range is as far as FM, in the working range, it can reach about 200M in open area. But if there are buildings, the working range will be short.
For the call buttons, they need to work with the receivers to broadcast the signal. And they have been widely used in many applications, such as restaurants, hospitals, clinics, supermarkets, bars, hotels, and service centers. People can press the call buttons to ask help.
How far does the call buttons can work? It mainly depends on the transmitter-call buttons, but the receivers also affect the working range as well, pls check the date below, as we test it in our working place, if you want to know some products, pls search the SKU in our retekess official website directly.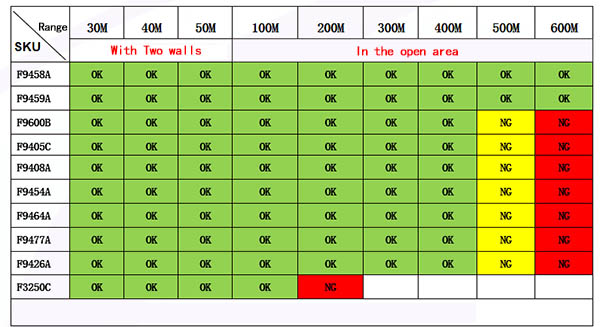 We listed the TD019 call buttons recently, it is one key type, pls check the working range in the different working places. In the pic, there are several models of receivers, they can work with TD019 call button, but as you can see, the working range is a big difference.
So you need to choose the right models for your business.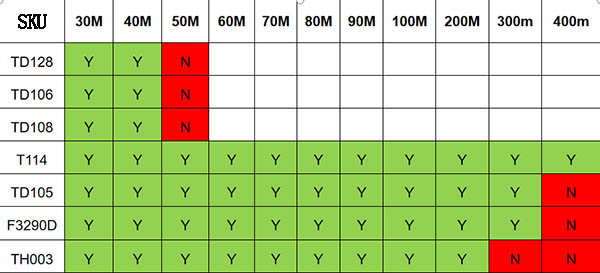 If you need the wireless calling system, pls email us at support@retekess.com, we will choose the best solution for you.