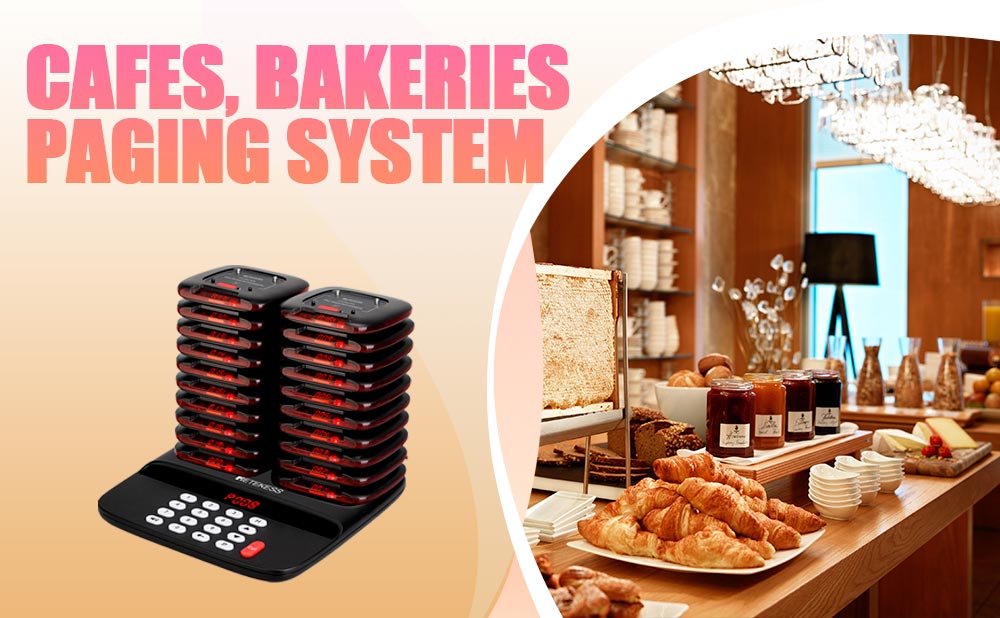 Cafes, bakeries and dessert shops have become increasingly popular in recent years. These establishments are known for their delicious treats and inviting atmosphere. However, one thing that can be a nuisance for customers and staff alike is lining up to place orders or wait for a table. That's where the paging system comes in.
Paging system is a wireless communication tool that allows cafes, bakeries and dessert shops to increase the efficiency of their services. With a paging system, customers receive a small pager that alerts them when their order is ready or when their table is available. This means customers can relax and enjoy the ambiance of the establishment without the worry of missing their order.
From a business standpoint, a paging system is incredibly efficient. It reduces wait times, which in turn increases customer satisfaction and can lead to more repeat business. Additionally, when customers are notified about their order via pager, staff has more time to prepare and serve other customers, increasing overall productivity.
Retekess is a well-known provider of paging system solutions for businesses across various industries. Their pager systems are durable, reliable and easy to use. Specifically, Retekess TD183 paging system is a recommended option for cafes, bakeries and dessert shops. This system includes 10 pagers with customizable vibration and audio alerts. It also has a range of up to 200 meters, ensuring that customers are always alerted even if they wander too far from the establishment.
Overall, the paging system is a simple yet effective tool that can enhance the customer experience and improve business operations for cafes, bakeries and dessert shops. And when it comes to investing in a paging system, Retekess offers a high-quality solution that is sure to meet the needs of any establishment.
---