Retekess Window Speaker System for Your Business
Our company is established in 2008, we run about 12 more years and we focus on wireless communication technology items and we develop them based on the customers' needs. Recently, we have several models for sale. Some of them with the silver color and others with Balck color, or some with the Mic OR Recording jacket. Many customers are confused that what is the difference between Full Duplex and Half Duplex.
Pls check the definition and pictures first they will help you understand that.
Half-duplex:allow data to be transmitted in two directions, but at a certain moment, only allows data to be transmitted in one direction. It is actually a simplex communication that switches directions; only one party can be at the same time To receive or send information, two-way communication can be realized.
Full-duplex: allow data to be transmitted in both directions at the same time. Therefore, full-duplex communication is a combination of two simplex communication methods. It requires that the sending device and the receiving device have independent receiving and sending capabilities; at the same time, It can receive and send information at the same time to realize two-way communication.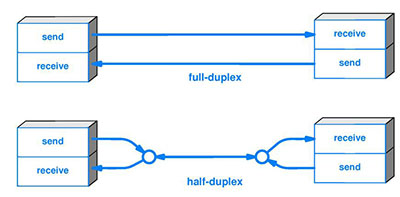 The TW104 is with the Full Duplex so that the 2 sides can transmitter the sound at the same time. It is widely used in many applications due to the good feature. There are 2 keys: I-shut and O-shut on the main body. They are used to Mute one side using one key. If you don't want to mute any side, no need to press any keys.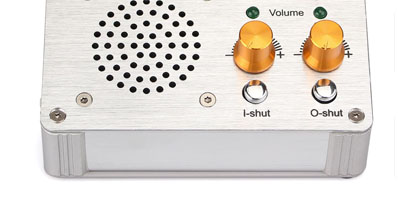 Other models, such as TW102, TW103, TW105, and TW106 are all Half-duplex. So once one side is talking, the other side will be mute automatically.
As half-duplex fiber optic cables use only one fiber to communicate, they are often less expensive than full-duplex fiber optic cables. They also allow for more incoming data at higher speeds. The primary advantage of a full-duplex fibre optic cable is the capacity for simultaneous bidirectional communication