Which Guest Paging System is the Best Type for You?
The guest paging system is popular again at this time to reduce contact. So Retekess produces 2 types-TD158 paging systems to meet this need. TD158 is the most cost-effective type in this time, but many people are confused what is the difference between them? Pls check the following article:
The big difference between the 2 models is that one is the basic vision and the other is the upgraded version. For the basic vision, there is no digital tube in the pagers, but only with numbers. But for the upgraded vision, there are tubes, you can see the number even in a dark place.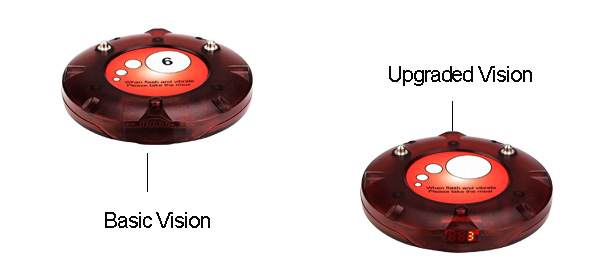 On the basic vision, the number is on the pagers, when you press the number to call the pagers, the pager will light, beep, or vibration to prompt the customers. But for the upgraded vision, when the pager is in the working condition, the number will light on the front of the pager with the red color. The upgraded vision is very easy to operate. But the price is higher than the basic vision. For the other accessories, such as keypad, charging base, charging adapter, they are the same. So you need to make your choice.
In my advice, if you just need 10 pagers, the basic type is the best one, but if you need more, the upgraded vision is the best choice. We sell many types of paging system now, so if you want to need neither of them, you can email us at support@retekess.com and tell us your problem, we will supply the best solution for you.