The wireless pager system is a short-distance wireless call meal picking system, which is suitable for catering, leisure and entertainment and various places that need to wait in lines, such as shopping malls, clinics, children's play centers, banks, factories, automobile 4S shops, and examination centers, etc. The pager system is also suitable in areas with severe epidemics, reducing the gathering of people, maintaining social distance, reducing the risk of droplet transmission when crowds are crowded, and ensuring personal hygiene and epidemic prevention.
The application scenario takes the catering industry as an example. When the customer orders a meal, the customer will be given a receiver with a unique number. The customer takes the receiver to find a free place to sit down or just stroll around the surrounding environment. After the food is ready, your staff can instantly notify guests with a flash, vibration, or beep pager when their turn.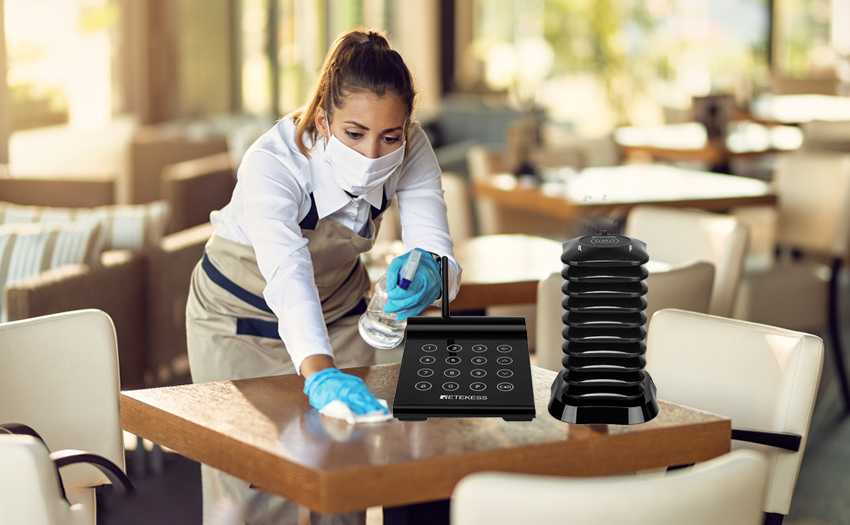 This method can provide customers with a perfect casual dining environment. At the same time, service places can also reduce the number of employees, reduce operating costs, enhance management capabilities, and improve overall competitiveness and attractiveness.
Do you need a pager system? If you need it, just go to our official website to buy it.
Here is the purchase website of our pager systems: https://www.retekess.com/categories/Guest-Paging-System/
Any questions on the product, just feel free to contact Retekess directly through the following info:
Web: www.retekess.com
Email: support@retekess.com
WhatsApp: +86 15639073051
Facebook: https://www.facebook.com/Retekess