Running a food truck is fraught with just as many roadblocks and hurdles to overcome. How can you keep your business going when the stream of customers is slowing down? What's the best way to handle mechanical problems with your food truck? How to keep a safe distance in the pandemic period?
At this time, many businesses are holdup, such as restaurants, hospitals, clinics, banks, and so on. How to keep a safe distance between the owner and customers? The window speaker system will be the best solution.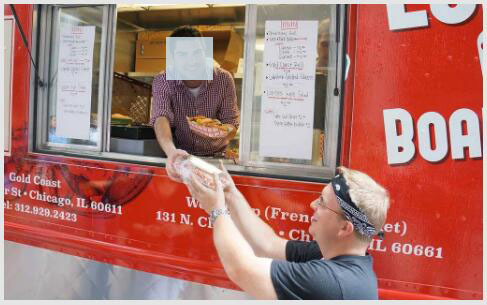 The window speaker system consists of a microphone, speaker, and adapter. The speaker is stick outside of the window, usually, the length of the speaker cable is 2M, but it supports customized. For the price, pls email at support@retekess.com
Recently we have several types of a window speaker system for sale, the TW105 and TW106 is the new arrival.
TW105, which material is fully metal, is with 5W high-quality speaker, and the split microphone design makes the sound clear and loud. The most important is that there is the Mic jacket so that you can connect it with TT123, so the window speaker system will be wireless type, the working range will up to 30M in the open area, so that the owner can wear the wireless mic and talk freely. This feature makes the speaker system more convenient to use for the food truck.
TW106 is also with the 5W speaker, the good feature of it is that the Mic is more professional so that the sound is more clear. If you care about the sound, the TW106 is also a good choice. TW106 can work with TT123, so that make the system to be wireless as well.
TW104 is the only two-way type, which means that the customers and staff can talk at the same time. But for the TW105 and TW106, only one side can talk at the same time. The material is fully metal as well as TW105. It can work with TT123.
Tip, all the output of the window speaker system is DC, if you want to use the AC, you need to buy a convert AC to DC. You can buy it from your local store or on the Amazon store.
You can choose the best type for your BUSINESS-food truck. When the lockdown ends, the business will boom again, you can prepare the equipment for your business. Hope that our products will help your business a lot. Any questions, pls email us at support@retekess.com