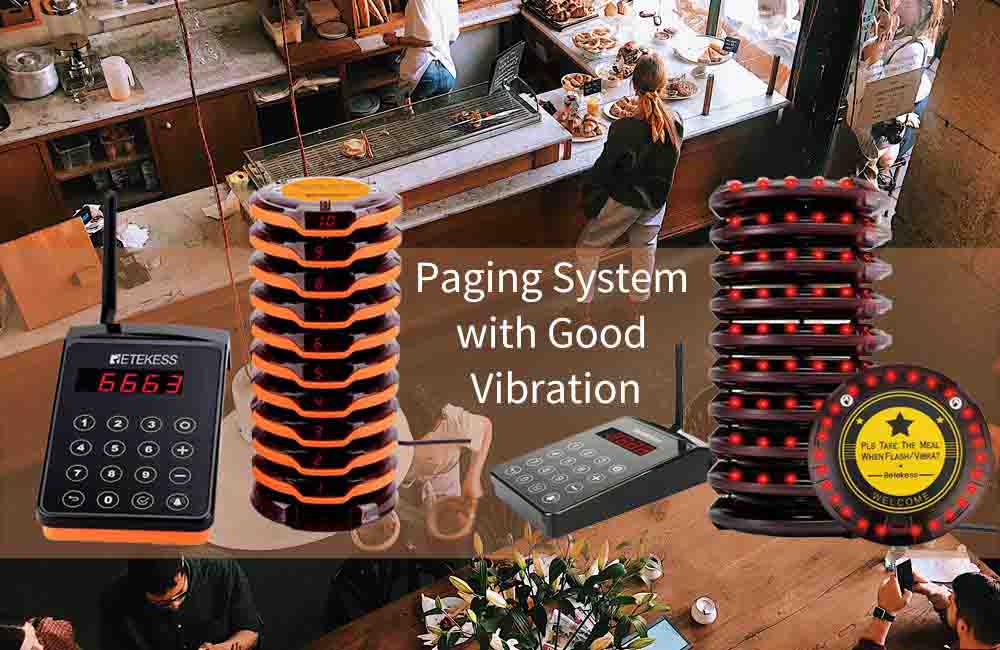 With the development use of the restaurant paging system, people have more and more command for this kind of product. We will always do our best to find the latest request and make it in our products.
Recently, people ask the good vibration of the pager. Because for some business, people may take the pager with them and go around. Some areas may be very noisy, so the customer won't feel the vibration if they are talking or play with the phone. So they ask for good vibration.
Most of the Retekess restaurant coaster paging systems come with vibration. But for the special one, you can choose the TD103 wireless coaster pager and the TD156 wireless coaster pager. For those two models, they have 3 notices about the vibration, slow, medium, and fast, so you can use the fast mode of the vibration. So the vibration will be much better. The customer won't miss their order.
In addition, those two models, have 3 notice modes of light and ring as well. So you can set it all fast to make sure they fit your needs.
For the setting videos, you can find them in our Youtube Channel Retekess. For these two models setting, you can visit here the TD103 long rang coaster pager. And visit here of the TD156 wireless coaster paging system.
We are welcome all the commands of the restaurant paging system. So feel free to email us any comments to support@retekess.com.
---