Umrah is an act of worship performed by millions of Muslims throughout the year. The fundamental purpose of performing Umrah is to connect with Allah, gain Allah's favor, and collect the myriad rewards associated with the act of worship. Any Muslim who undertakes this spiritual journey purifies their body, mind, soul, and mind from past sins.
However, when hajj and Umrah travel agencies lead customers on this unique journey, do they often fail to give Muslim tourists a comfortable and satisfactory Sunnah experience due to inconvenient communication?
When the Umrah guide leads a group of dozens of people and explains to them, the Umrah guide has to shout so that every Muslim can hear his voice; in order to hear the guide's voice, the Muslims have to get close to the tour guide and shrink your own activities range, it's bad, isn't it?
The fact that hajj and umrah travel agencies provide experienced tour guides, comfortable hotel accommodations,s and practical advice in order to allow Muslim tourists to devote themselves fully to the arduous task of performing hajj is of course important, but don't overlook the communication issue between Umrah guides and Muslims, it's time to fix it!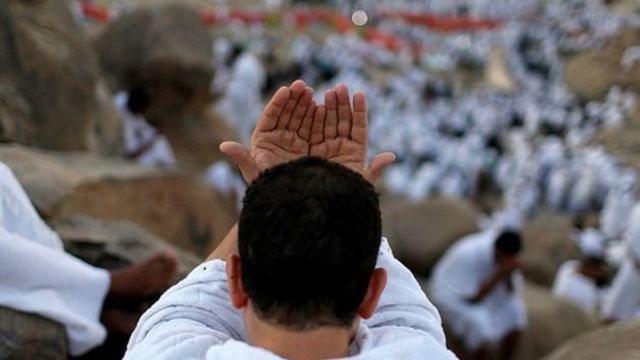 The solution is very simple, just a set of whisper system for tours. It allows the Umrah guide to speak at a normal volume or even a low whisper, while all tourists can still easily hear the guide's explanation, no shouting noise, no Muslim tourists who can't hear clearly, and no distressing communication barriers.
TT109 long range whisper system for tours is specially designed for Hajj, Umrah, and other religious activities. It is a lightweight, multi-channel system that helps believer hear their guide clearly. It can be worn on the chest or carried in a pocket.
The wireless tour guide system is lightweight and pocket-sized, comfortable to wear, and easy to carry;
The open-air transmission distance of the whisper hearing device can reach 180 meters/590ft, giving worshipers more freedom of movement;
Easy to use, plug and play, the receiver can be automatically synchronized with the channel of the transmitter;
The MIC jack can be used as an AUX jack to input external audio sources such as CD, MP3, smartphone, and computer;
A transmitter can cover hundreds of receivers, and the number of receivers can be expanded or reduced according to the number of teams;
2.4GHz frequency transmission, stable sound quality in the global public frequency band, available worldwide;
The wireless audio tour guide system has 50 channels, supporting 50 pilgrimage groups to use in the same area at the same time without interfering with each other;
We have helped many hajj and umrah travel agencies to improve their service level and we believe our whisper system for tours can help you get more clients.
If you have any questions or needs, please feel free to email us at support@retekess.com, our professional customer consultants are always at your service.