What are silent disco headphones?
"Silent Disco" originally evolved out of necessity as a way for underground parties and raves to be able to operate without being ended early on a noise violation. Now, this technology is used in many ways, but Silent Disco remains the most popular.
Silent Discos are parties that involve noise-canceling, wireless headphones that connect to transmitters. Much like a radio with multiple channels, there are several stations listeners can switch between. So, country, rap, and rock lovers can finally party together without the fight for the aux cord!
TA003 and TA004 is Retekess new arrival, which meets the customers need at this time, especially in the pandemic period.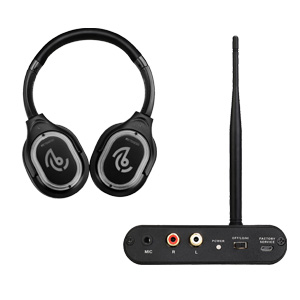 This system has three switches to connect to three separate transmitters. When audience members switch between stations, their headphones change color to represent what station they are listening to. This shows other dancers where to tune in if they like someone's moves. And it is widely used for yoga, meditation, and fitness, so guests don't miss anything their instructor is saying and can also be used for weddings, movie events, guided tours, and as a tool in senior living communities. It also makes gatherings more inclusive by helping to limit sensory overload and to aid with hearing and attention difficulties.
With Silent Disco's unconventional roots, the uses for the headphones have gotten more innovative than the traditional Silent Rave. DJs can battle for listeners, bar attendees can switch between televisions to view different programs, or music festival-goers can continue the party after noise ordinances go into effect.
If you want to use the system for your own use, pls email us at support@retekess.com to get more details. We will supply the best solution and Learn more today