Good features for TD164 guest paging system?
We study the guest paging system for about 6 months, such as the outlook, features, standby time, one-key function to operate the system, and so on. In 2021.4, we list it on our website if you need one system for your business, pls check the details below, hoping that it will help you to make the decision about choosing the right system for your business.
Fashion design
Most of the paging system are with slim pagers or coaster pager. But for this one, we make a new design, it is easier to carry and there is a"key" to stop the promotion. You know, most of the coaster pagers don't have the key. The most important is that the size is bigger than others, so it is not easy to carry out and anti-lose.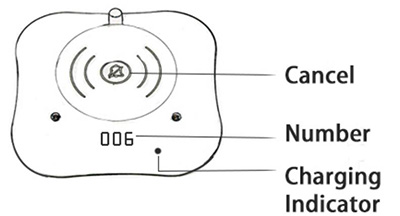 Self-check function
Once you pick up the pagers from the charging base, it will beep to prompt the working model, such as silent or beep. We only have 2 models that have the function, the TD164 is the one with is and with the best price. The other type is TD159, which with an expensive price. It is a good feature to prompt the working model.
Long standby time
For some food trucks, it needs to work for a long time. We develop this model with a long standby time, it can be up to 30 hours, if you use it, it can work about 8 hours. The good features for food truck owners. Besides, we also have the other model TD161, which with the power on the keypad. Also, very convenient to use outside.
FM technology
With this technology, the signal will be more stable and the working range will be very long, it can be up to 2600 feet to 2900 feet in the open area. If you want to use it in the roo, the stable is more stable and stronger. Most of the previous models are using the AM-amplitude modulation technology, but most of the new models adopt the FM-frequency technology.