Now there are many kinds of food fetchers on the market, of various brands and models. Lots of models including Retekess, so why should you choose the TD173 Restaurant Pagers?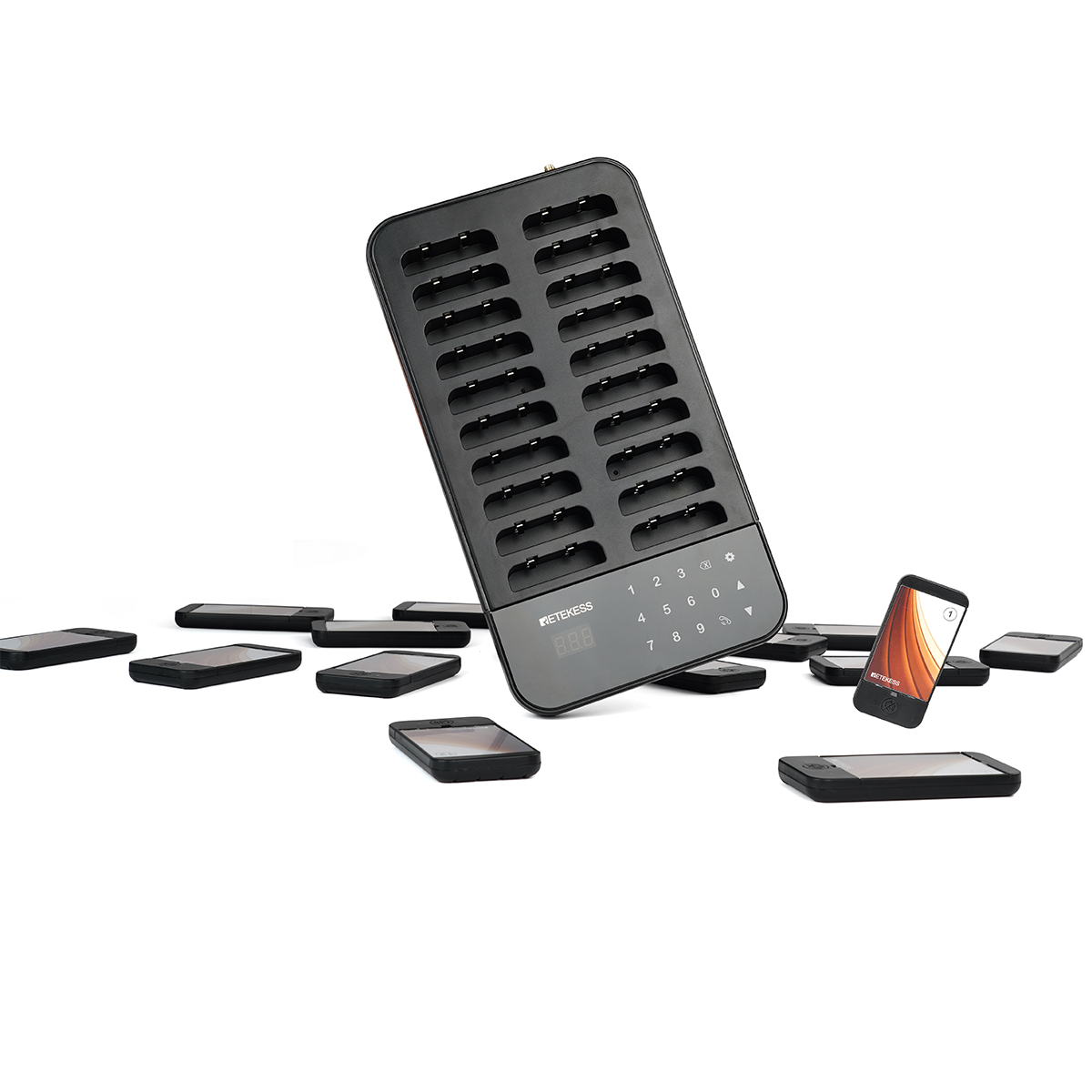 TD173 pager beepers are a new product just launched in 2022. It contains 20 pagers, three reminder modes, vibration, ring, and flashing lights, which you can combine freely. The distance is 300-500 meters in the open area. You can change the pager's paper or add extra pagers. In addition, the keyboard is touchable, which is very easy to use. Support multiple keyboards to call the same pager at the same time. The pager also has a cancel button, and customers can press the cancel button on the pager to cancel the call. Each of our products will be improved on the basis of the previous one.
Why choose TD173 restaurant pagers?
At present, the models of 20 pagers are T112, T111, T116, and TD172 restaurant pager systems, so the biggest difference between TD173 and several models is the cost-effectiveness. We all want the best value for money, so the TD173 is the cheapest in the same number of pagers. The functions are also very complete, like several other models, there are only specific reminder modes. The reminder modes of TD173 can be freely combined, so no matter what reminder mode you want, you can modify it yourself.
In addition, TD173 restaurant pagers adopts PC + ABS environmental protection material, strong and wear-resistant. The appearance looks very advanced, and the black color is also very resistant to dirt, which is especially suitable for catering use. The pager also comes in a lot of designs, it looks good, feels comfortable to hold, and your customers will love it too.
I hope this paging system can bring you more customers and help you save on staff costs. At the same time, it can improve the efficiency of employees and make business more prosperous.
If you have any questions about the TD173, please contact us at support@retekess.com