As a principal or teacher, one of the biggest challenges you're managing right now is how to let the students be safe during the COVID-19 pandemic.
With the back-to-school season looming, you're facing a stressful question emergency: How to make sure all the students and teachers be safe in classrooms?
Here are ways to help ensure the teachers and students back to school safely.
Measuring body temperature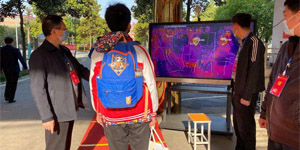 Put the infrared measuring instrument at the school gate, everyone entering and leaving the school gate must measure their body temperature. This method is the most effective and the most direct. People will make the judgment Immediately。
Stay a safe distance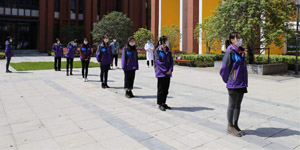 Claim the students to wear masks in the classrooms and reduce group activities as much as possible. If have, we still make sure the distance between every student is 1.5M. In the school cafeteria, the students can not gather together either.
Wireless system communication equipment application
Retekess focus on wireless communication technology for 12 more years, we supply solutions for many industries, such as restaurant, cafe, church, church nursery, factory, clinic, casino, hotel, government, school ,and so on. In this hard, we also supply the items that can be used in the classrooms.
Solution 1: Retekess PR16R is a portable voice amplifier high power with a microphone. The teachers can teach in an open area to make sure that the distance between each student is 1.5m. With this item, all the students can hear the sound clearly.
Solutions 2: The FM transmitter is also a better choice. The school can use the TR502 OR TR505 FM transmitter to broadcast the news or audio to take an examination. All the students can wear the FM headset to listen to the audio. Such as TR101 or TR102
Solutions 3: If you want to two-way system in the classroom but with the window, the RETEKESS wireless window speaker system will be the best choice, we have several types, each with different features and for the Mic cable, we support customize.

Other measures need to be a concern
What changes have been made to classrooms, hallways, cafeterias, and buses to ensure social distancing?
Will there be a universal masking policy for all students (if age appropriate) and staff?
Will hand-washing opportunities be frequent and hand sanitizer readily available?
Is the use of shared equipment being minimized?
Have cleaning services been increased and how often will high-touch surfaces be disinfected?
Are students and staff who feel sick required to stay at home?
What is the plan if someone at the school tests positive for COVID-19?
How are you monitoring changes in community spread?
What are you doing about sports and other activities?
Retekess will do our best to help you with your problems, hope that we will help you a lot in your life or business, if you want to cooperate with us or know more about Retekess, pls email us at support@retekess.com.
We will be here waiting for your message.