Hajj and Umrah travel agents look over here, this article will make your business even hotter.
Travel agencies offering Hajj and Umrah services often offer direct flights, luxury hotels, or other attentive services in order to give their clients the best experience, which is certainly true.
But they overlook one of the most important aspects. Due to the noisy environment and the long distance, tourists cannot hear the guide clearly; or, tourists have to crowd around the guide and have a restricted range of motion in order to be able to hear the guide's voice, and these situations can greatly reduce their satisfaction.
The solution to this problem is simple, all you need is high-quality and affordable wireless tour systems for Hajj and Umrah.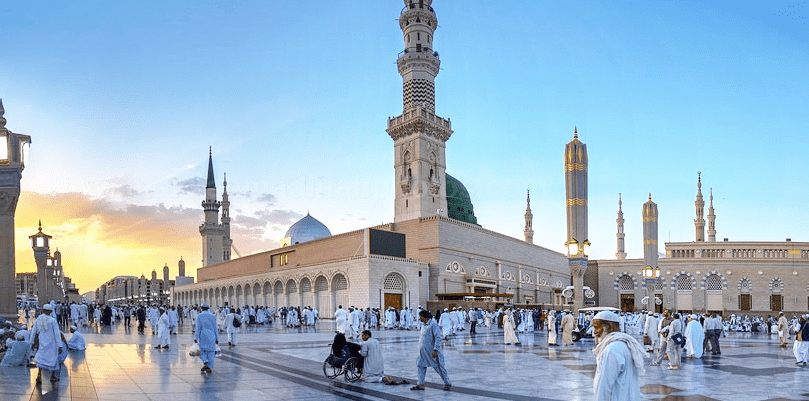 Retekess has 2 models of tour guide systems suitable for Hajj and Umrah, and if you can read the introduction to them, I am sure you will like them.

Long-range TT109 tour guide system
The wireless transmitter can transmit up to 180 meters, so tourists don't need to gather around the guide to hear his voice easily, and tourists have a larger range of movement.
2. 2.4GHz signal transmission, available worldwide
3. The wireless transmitter and wireless receiver can be automatically paired within 5 seconds, saving your precious time and improving work efficiency.
4. The transmitter has 5 levels of volume and the receiver has 10 levels of volume, so people with hearing impairment or elderly people can also find the right volume.
5. Easy to use, after syncing channels, just plug in the microphone for the transmitter and the headset for the receiver and you are ready to communicate wirelessly, the guide does not need to spend time learning how to operate.
For more features click here to learn
TT106 wireless tour systems for hajj and umrah support dual transmitters
1. Support two transmitters working together in a group, tourists can hear the voice of two tour guides.
2. 2.4GHz global public frequency, license-free.
3. The transmitter can be used for 25 hours continuously and the receiver can be used for 23 hours continuously, saving the trouble of frequent charging.
4. Ear hook receiver weighs only 18g, lightweight and portable.
5. Portable transmitter with mute function, after pressing the mute button, the receiver can not hear any sound from the transmitter. (For unexpected situations: the guide received an emergency call or a sudden sneeze and other content not related to the tour)
For more features click here to learn
Both models have corresponding storage bags and charging cases, which will make the tour guide's work more convenient and efficient.
By the way, our recently launched TT112-TT111 ear-hook tour guide system is also very suitable for Hajj and Umrah, it has a working distance of up to 200 meters and combines the portable and lightweight features of the TT106 ear-hook receiver, it's worth a try!