RETEKESS-TR111 is a product carefully made by our company.
Its i a DSP digital display full band radio that can support APP intelligent remote control.
It can receive FM, medium wave, short wave, VHF VHF (VHF-NFM&VHF-WFM), North America national weather band multi-band broadcast and can support Bluetooth, TF card multimedia music playback with high fidelity sound quality.
It supports flashlight lighting and SOS alarm emergency functions and is an emergency product that can be used both at home and outdoors.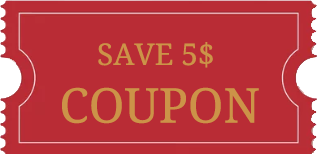 Enter coupon code: GIFTFORYOU when placing your order and click "Apply Coupon" to save $5
Only
99994
left in stock - order soon.

Function:
● product has a radio with APP intelligent remote control (it can support Android and Hongmeng mobile phone software). Within a range of less than 20 meters, the band switching and mode switching of the intelligent near-distance remote control radio can be realized. With such functions as digital key point frequency, sound control, frequency selection, radio recording, locking, the product can give users new use experience.
● product designs six kinds of backlight colors which can provide users with different visual experience.
● product with the aid of high-tech audio technology, can connect Bluetooth wirelessly for music transmission and play. It can play 256G mp3/wma/wav TF format to the maximum.
● product TYPE-C jack is a dual jack: it can be charged and the data line is used to connect our product with the computer. Then, the product is used a as a sound source input speaker. Under radio mode.
● product supports automatic search & automatic radio as well as manual station saving. 10 meter waves are designed which can quickly search for the desired frequency point. FM/ medium wave settings have five options.
● product has both BASS low sound quality and headphones. Therefore, it can meet demands of the majority of users.
● product uses the polymer lithium battery which has a long battery life.
● product can be locked,can be mute Our product adopts 1.26-inch super-large display screen which can display a variety of contents
● product can remember 396 stations in radio mode (FM/VHF/AM/SW: 99pcs/each band). Under Bluetooth and TF card music playback mode, our product can play six kinds of EQ sounds
● Power of emergency functions: maximum output of SOS alarm > 3W; flash power: 1W; flashlight power: >1W
Please fill in your procurement needs and contact information
Specifications of the TR111 radio
Frequency Range
FM: 64-108MHZ
VHF: 30.000-199 975MHZ
Frequency Range
AM: 520-1710KHZ
SW:4.750-21.850MHZ
WB:162. 400-162 550MHZ
Sensitivity of reception
FM≤8dB
VHF≤8dB
AM:86dB
SW:40dB
Static current
≤70uA
Maximum curent
≤820MA
Speaker
Φ40mm/4Ω/3W
SNR(Signa1 to Noise Ratio)
AM:≥30dB
SW:240dB
Number of stored stations in the radio mode
396 stations
Bluetooth version
VER 5.0
Bluetooth receiving range
≤20 meters
Minimum operating voltage
3.4V
Extemnal input voltage
DC .5v
Lithium battery
3.7v 1000mAh
TF card playback format
Support MP3 & WAV & WMA formats
Maximum capacity supported by TF card
256G
Product size
92X53.2X26MM
Net weight of the products
105g
Standard Accessories
| | |
| --- | --- |
| Name of items | Quantity |
| RETEKESS-TR111 high performance all band radio | 1 |
| Straps | 1 |
| polymer lithium battery (Built-in machine) | 1 |
| USB TYPE-C Data & charging cable | 1 |
| Operational guideline | 1 |
| Storage bag | 1 |
| Packing box | 1 |