TT112 TT111 whisper wireless tour guide system includes 1 transmitter, 15 receivers, 1 16-port charging base
Ear-hook receiver for left and right ears, lightweight and comfortable
The whisper tour guide system supports both AUX and MIC inputs
Support automatic synchronization of transmitter and receiver channels
The transmission distance between the transmitter and receiver is up to 200 meters
The transmitter takes 5 hours to charge and works continuously for 10 hours; the receiver takes 2 hours to charge and works continuously for 8~9 hours
The included 16-port charging dock makes charging easier and safer
Only
997
left in stock - order soon.
Pocket-sized ear hook receiver
TT111 ear hook receiver is suitable for both left and right ears and can be used normally by people with hearing impairment in one ear. Secondly, it is very comfortable to wear and does not easy to fall off. Moreover, it is cleaner and more hygienic compared to in-ear headphones, and your tourists will like it. In addition, the transfer comes with a volume adjustment button, so visitors can choose the right volume according to the external environment and their hearing condition.
36 Channels
Whisper tour guide system can run 36 groups of different channels in the same area at the same time, the content of each group's call is confidential, and no interference or crosstalk occurs between them.
AUX auxiliary audio input
Wireless audio tour guide transmitter supports connection to PC, cell phone, MP3, and other devices with 3.5mm AUX cable. Pre-recorded commentary on attractions, preacher's sermons,s or light music during event breaks can be played through the transmitter. In addition, the AUX jack and microphone jack can be used simultaneously.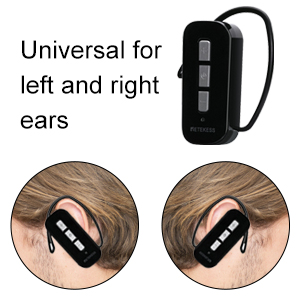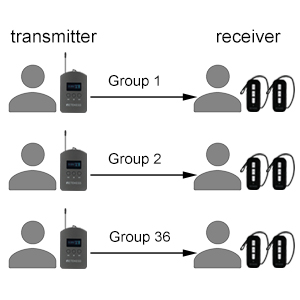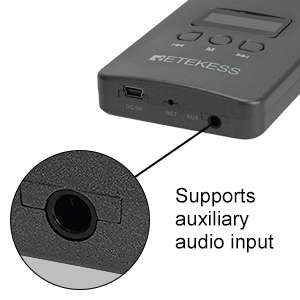 Crystal clear sound
Wireless tour guide audio system adopts UHF, which can effectively maintain the stability of the signal and excellent audio clarity. Whether you use it for tours, factory visits, or teaching training, visitors will not hear background noise from the headset and they can comfortably focus on the information content.
Long transmission distance
The whisper wireless tour guide system can work up to 200m in open areas, and visitors can move freely within 200m of the guide. They can take pictures or enjoy the scenery in a large range without following the guide closely or worrying about falling behind or not hearing the guide's instructions.
One key to turning off all receivers
After the tour is over, just long-press the left button of the transmitter for about 5 seconds, and all receivers on the same channel as the transmitter will be forced to turn off, so the guide doesn't need to spend time turning off the receivers one by one.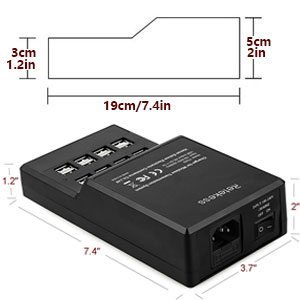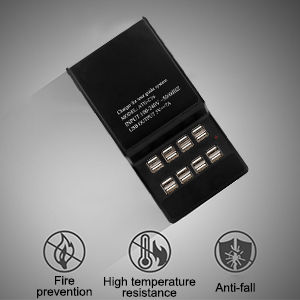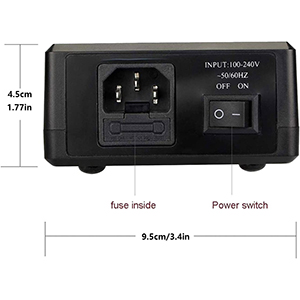 Durable 16-port charging base
It can charge 1 TT112 transmitter and 15 TT111 ear receivers at the same time, with over-voltage protection; over-current protection; abnormal temperature protection; electrostatic protection, etc. Eight safety protections to extend the service life of the tour guide equipment. With charging indicator light let you easily know that the power is active.
One-click mute transmitter
When a tour guide has a private event to attend, he may not want visitors to hear anything that is not related to the tour visit, then he just needs to press the mute button (the mute icon will be displayed on the screen) and visitors will not hear anything from the transmitter.
Adding receivers
TT112 transmitters can be connected to an unlimited number of TT111 receivers, so if your visitors grow in size, you can add as many receivers as you need - we have individual receivers for sale.
Please fill in your procurement needs and contact information
TT112 Wireless Transmitter

Frequency Range

863-865mhz

Charge time

5H

ID Number

36

Working time

10H

Supply Voltage

DC3.7V

Battery capacity

3.7V/1900mAh

Transmitting power

≦50mW

Charge Jack

MINI USB

Frequency stability

±0.001﹪

Modulation frequency deviation

±320KHz

SNR

90dB

Working current

320mA

Size

150*65*15mm

Communication range

200m (open air)

Weight

128.6g

Charging voltage

DC5V
TT111 Wireless Receiver

Frequency Range

863-865mhz

Working time

8-9H

ID Number

36

Battery capacity

3.7V/520mAh

Supply Voltage

DC3.7V

Charge Jack

MINI USB

TIS

-90dBm

Modulation frequency deviation

±Working 320KHz

Frequency stability

±0.001﹪

Working current

68mA

SNR

80dB

Standby current

1mA

Size

60*48*20mm

Charging current

320mA

Weight

38.6g

Communication range

200m (open air)

Charge time

2H

Charging voltage

DC5V
TT002 16-port USB Charging Base
USB output: DC 5V; 7A
Adapter input : AC100-240V 50/60Hz
Size: 190 x 95 x 50mm
Weight: 430g
Package Includes:
1 x transmitter
15 x receiver
1 x Microphone
1 x Lanyard
16 x Charging cable
1 x charging base
Q: Will this product help my congregation listen better? I am a pastor of an aging church and need a product to help some people hear better.
A: Yes, the TT112-TT111 Assistive Listening System makes it easy for your congregation to hear you. You can speak through the transmitter and then others hear you through the ear-hook receiver, which has excellent sound quality and is suitable for use in churches, schools, museums, courthouses, and many other settings.
Q: If demand increases, can I add more receivers?
A: Yes, one transmitter supports working with numerous receivers, if you need additional receivers, just contact us.
Q: Will this work for people in different rooms? Or is it only for open-air transmission?
A: The working distance for open-air transmission is 200 meters, you also can use this TT112 tour guide system in different rooms, but the transmission distance will be somewhat affected depending on the thickness of the wall.
Q: How can I mute the transmitter temporarily without unplugging the microphone during a speech (e.g. when someone is speaking to the speaker)?
A: In the case of the normal operation of the transmitter, short press the mute button "+", and the transmitter mutes, then the antenna icon on the screen into a mute icon, the receiver can not hear the speech; short press the mute button "+" again to resume speech, mute icon into the antenna icon, a receiver can hear the speech again.