Self-guided tour device Automatic triggering from RFID tags or GPS triggers 3.5mm headset jack and many volume levels available Multiple languages options 120 hours of standby time Audio guide solution for Museum and city tours Waterproof function
Only
1001
left in stock - order soon.
TT120 guided tour device with multi-triggering feature maximizes the application, whether it is an indoor or outdoor exhibition, managers can easily organize and prepare for the show, with the preset RFID tags or GPS triggers option, the visitors can
view the collections with the audio guide system at their own pace. It is a simple and economical solution for Museum and City Tours.
Simple to program
The staff uploads the player files into the TF card of TT120 receiver and then using the RFID tags or GPS trigger to set them with the corresponding scenic spots. The staff only need to set once before using. Then the visitors just need to pick one receiver to start the self-guided journey. The audio device will automatically receive the corresponding audio commentary when a tourist arrives at the spot.
Two triggering options
RFID tags
Rechargeable and long working time. The staff only needs to install each spot with one RFID tag after programming. The triggering range could be set from 0.3m to 75m. Make sure the tourist could learn each spot easily indoors. Ideal for indoors like Museums, Art exhibitions etc. .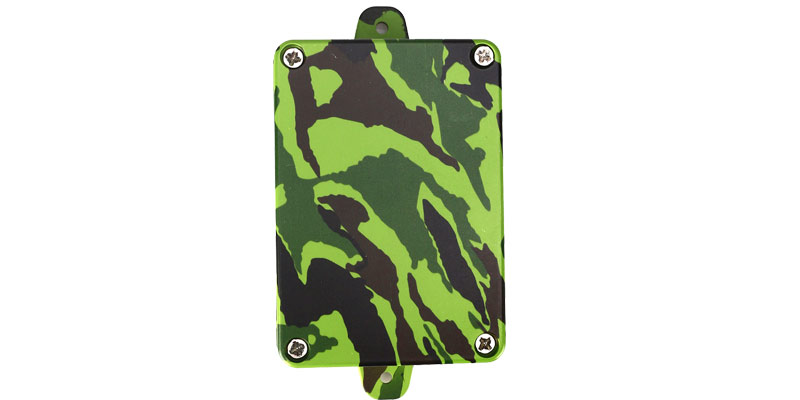 GPS Trigger
This trigger option is extensively used for large sites and exhibitions, such as the boat, bus and city tours.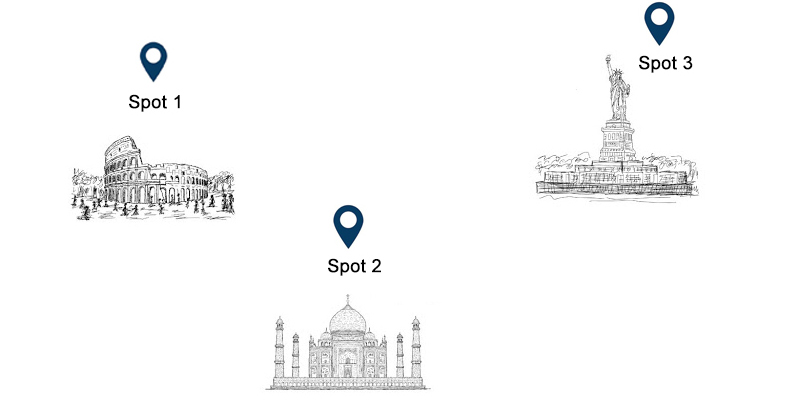 Simple to use
With 2.8inch TFT HD color screen 240 * 320 display and simple keypad selection. The users can use it with no questions asked.
Global visitor solution
The guided tour device can store multi-languages for your tour (Options: English, German, French, Spanish, Italian, Russian, Chinese)
3.5mm headset jack and adjust the volume level
The audio guide device is the ability to use the loudspeaker (many volume levels available), support any standard headset with a 3.5mm jack. Therefore, visitors can use their own headsets with the TT120 receiver if desired.
Rechargeable and 120 hours of standby time
The wireless guide device has around a half months in general usage, no need to charge the receivers every day.
Never miss any audio commentary
Each receiver comes with one lanyard, very easy to carry for visitors. It is an automatic triggering device, also allow users to select Play, Pause and Replay the audio according to the actual needs.
Always know the altitude and temperature of your location
The wireless audio device receiver automatic detection of altitude and temperature and always show on the display, visitors can view this information in real-time.
Worldwide use without license requested
The audio guide device operates at the frequency of 2.4G, it is allowed to use worldwide no worry about the license issue.
Waterproof function
With the waterproof function make is ideal for outdoor usage.
The TT120 self-guided tour device adopts RFID wireless triggering tech, automatic positioning and audio play, automated guide without a narrator. If you manage a museum or a city tour, the ease of management and the very important operational costs savings made the TT120 audioguide as the best choice
Please fill in your procurement needs and contact information
TT120 Audio Guide Device Technical parameters:
size

120.00*63.00*12.50mm

color

Pearl White

positioning accuracy

2.5m(CEP50)

RAM

TF card

16G

RFID Frequency band

2.4GHz-2.45GHz

Battery capacity

3.7v 1500mAh original high capacity polymer battery

Standby time

About 120 hours

waterproof level

About 12 hours

Language

English, German, French, Spanish, Italian, Portuguese, Russian, Chinese (factory default English)

charging method

USB charging
TT121 Trigger Technical parameters:
size

83*58*33mm

material

ABS

color

Army Green

storage temperature

-20℃~60℃

battery

52*34*23mm

Over discharge protection voltage

3.0V

Battery cable length

50±5mm

Over-rated protection voltage typical value

4.28V

battery voltage

Standard 3.7V

Full charge voltage

4.2V

recharging current

Standard 0.2C

storage temperature

-20℃~60℃

Standard environment

Temperature 23 ± 5 ℃ Humidity 75% RH

ESD

Contact discharge ± 8KV Air discharge ± 12KV

Specifications

Frequency band

2.4GHz~2.5GHz

Emission frequency

1 second /20 times

Operating Voltage

2.8~4.2V

Maximum launch distance

outdoor60m(180°)

storage temperature

-20℃~60℃
TT011 RFID Tag Writer Technical parameters:
Features

Product name

2.4G RFID tag writer

Sensing distance

10~30CM

Transmission medium

USB data cable

Product Size

109*75*29MM
Q: What's the operating frequency of the device?
A: 2.4Ghz, it is free of worldwide use
Q: What's the capacity of the memory card?
A: 16G
Q: How many receivers include in one set?
A: You could purchase the quantity according to your needs, there's no limit on it.
Q: How can I purchase them?
A: Just feel free to email us at support@retekess.com with your requirements on the quantity of the receivers and triggers, our sales department will get back to you within 24 hours.