Retekess Call Button base for wireless call button 1, support show your own logo and order list 2, can put any wireless call button on the base 3, easy to clean and move
Only
3998
left in stock - order soon.
Retekess TD024 Table Call Button Base for wireless call button in Restaurant
Retekess focal on wireless pager system for many years and we collect and adopt
customers suggestions and idea in making and listing retekess items.
We sell thousands of call buttons in one year and we pay attention to the buyers' feedback.
Some customers said that some call buttons are carried by guests, like children.
And some restaurant owners said that they need to show the price list on every desk.
So we making this item.
Pls check the following features of TD024 wireless call button base.

1. The products are made of acrylic material
2. The packaging volume of the mechanical desk card with pager is small and the
3. Customers can print their own advertising paper or menu and place it on the desk card for publicity.
4.The table card can be placed on the table and moved at any time to facilitate the dining room to clean the table.
5.The desktop card has a designed pager placement location that is compatible with all-round pagers in the company and is easy for customers to use.
The TD024 Wireless Call Button Base support any Retekess wireless call buttons.
Pls check the pics of the details: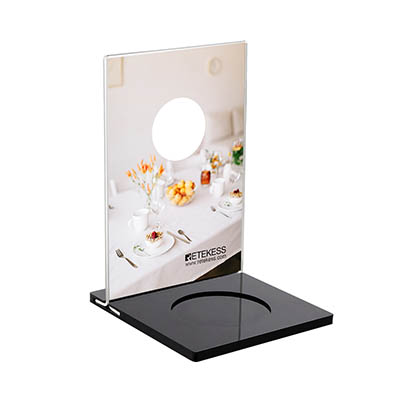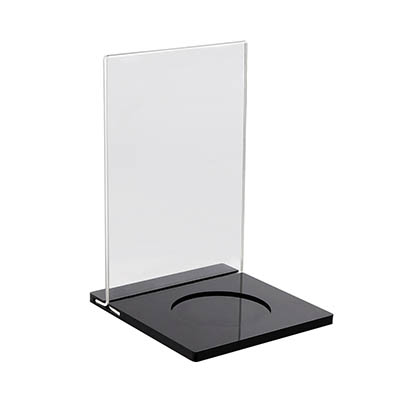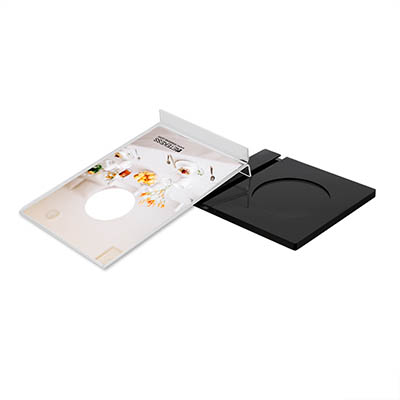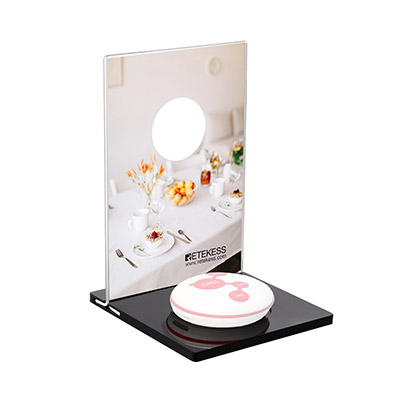 It can be used in many kinds of restaurants. Such as fast food casual restaurants, sushi stores, cafes,
pizzas, hotels, and so on.
Please fill in your procurement needs and contact information
Specification:
Item Dimension:110*100*154mm

Material of Housing:PMMA

Weight : 170g

Package Includes:
1 x Base

1 x Insert card

1 x Advertising paper
Q: Is there any button in the parcel?
A: NO, there is a call button base. If you need call button, pls ask us. support@retekess.com
Q: What is included in the parcel?
A: One Base, one Insert card and an Advertising paper.
Q: Can i customize the paper or the price list for my restaurant?
A: Yes, but we have the Mini order quantity, if you want to customize the paper, pls contact us.
Q: Which retekess does it work?
A: There are TD014, TD012, TD008, T117, TD007, TD009, and the F9405C call button.