RetekessTD165(SU-668) extra pagers
Add max 999 coaster pagers for TD165(SU668)
3 Powerful prompt modes: Vibration+Flashing & Buzzer+Flashing & Vibration+Buzzer+Flashing
Distance: 984-1640ft (300-500 meters)
Customers can turn off the reminder by themselves after receiving the signal to avoid annoyance
Made of pc material, more robust, durable, and antibacterial can be wiped with alcohol wipes
Only
39976
left in stock - order soon.
Retekess TD165(SU-668) Additional Coaster Pagers
If you need more pagers/beepers/buzzers for your business, you can click on this link to buy
The SU-668 supports 998 pagers, so you can choose the quantity that you need
TD165 SU-668 is very easy to operate:
There are many keys, you can program and change prompt mode
It is very easy. You can also stop the pagers, using one key"stop" directly
Note: There are only 10 pcs pagers, in the parcel
If you need another charging base, pls contact us to get the price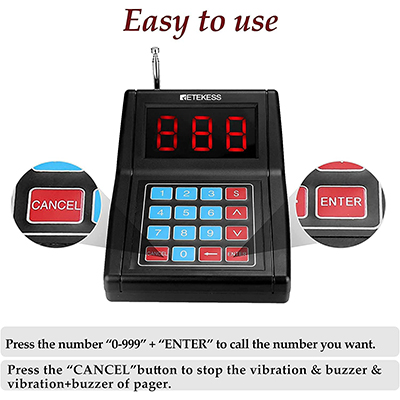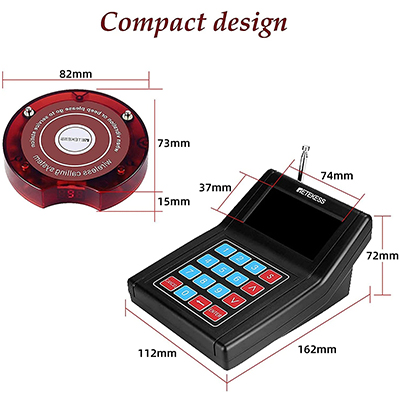 Application:
Restaurant, church nursery, cafe, food court, bar, spa and salon, factory, retail, casino, golf, trade show,
blowing center, school, and university, healthcare, clinic, hospital, manufacturer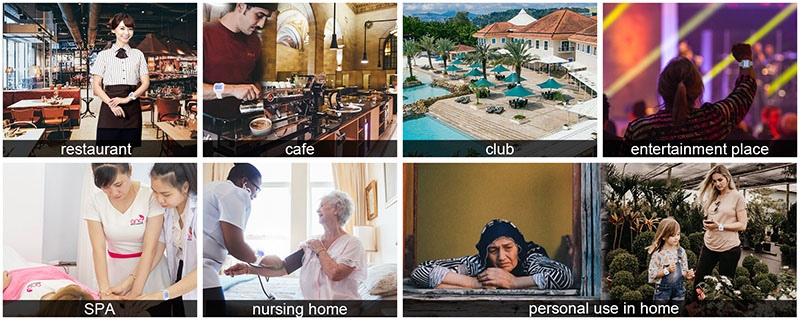 Please fill in your procurement needs and contact information
Specification:
Shell material high-quality polycarbonate
Coaster Pagers for TD165 SU-668

Prompt mode

Vibration or Buzzer or Vibration with Buzzer

Power supply

Built-in 3.7V 360mAh rechargeable lithium battery

Charging base adapter Input

AC 100-240V

Output

DC 5V; 4A

Size

80 x 73 x 15mm

Weight

59g
Q: How many prompt modes do TD165 SU668 coaster pagers have?
A: 3 powerful prompt modes: Vibration+Flashing & Buzzer+Flashing & Vibration+Buzzer+Flashing, never miss the calling.
Q: What's the working distance for TD165 SU668 coaster pagers?
A: 300-500 meters