TR501 FM stationary transmitter with stable signal
Mono/stereo switchable
Only
87
left in stock - order soon.
If you want an FM transmitter in your homemade Christmas light display
Want to send a Christmas present for your dad, who spent 30 years in commercial radio broadcasting

FM transmitter with excellent heat dissipation
The stability of the chassis using high-quality aluminum alloy material, lightweight and excellent heat dissipation can work continuously to ensure that equipment
Stationary FM transmitter long range

The set power level and frequency band
Hold on/off button in while plugging the power plugin. (Hold for 3 sec after power is applied.)
Select H (High) or L (Low) using + and - buttons then push on/off momentarily.
Set to 103.9 MHz via press +/- buttons.
Audio/ MIC
Connect the phone, computer, television, radio microphone act as a perfect transmitter
FM stereo transmitter can be used for factories, schools, supermarkets, farms, Office space or create your own radio station
Transmitter long range
The motherboard is adopted by next-generation integrated NC FM stereo radio transmitter chip, built-in PLL frequency PLL, audio pre-emphasis, limiter, and low pass filter circuit to achieve high fidelity, high stability signal transmission
Note: The transmission range depends on many factors
FM transmitter applications
FM stereo transmitter can be used for factories, schools, supermarkets, farms, Office space or create your own radio station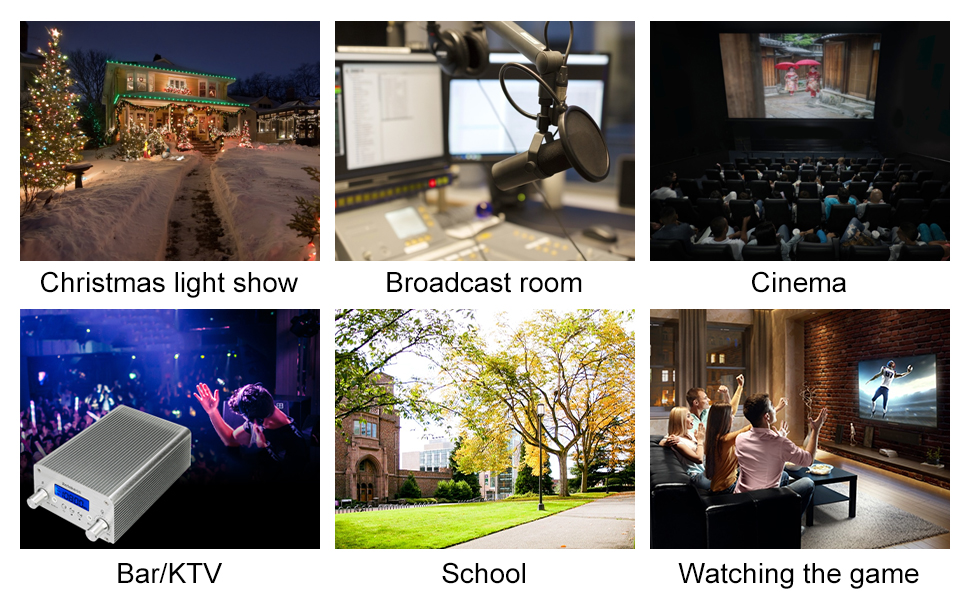 Please fill in your procurement needs and contact information
Specification:
Frequency Range FM:88~108MHZ
Frequency Step 100Khz
Frequency Stability ±10PPM
Harmonics,noise radiation ≤-50dB
Output Impedance 50Ω
Audio Distortion 0.3%
Frequency Response 50Hz~15000Hz
Separation ≥30dB
Input Level ≤-15 -15dBV
Frequency Modulation ±75KHZ
SNR ≥60 dB
Antenna Connector Type TNC
Operating Temperature -10℃-45℃
Transmitter Size 5.62x3.9 x2.31in
Transmitter Weight 1.18lb

Antenna
Connector Type TNC
Gain 2.15dB
Impedance 50Ω
Maximum stretch length 1150mm (3.77 ft)
Shortest contraction length 210mm(0.69 ft)
Power Supply
Input Voltage 100~240V 50/60Hz
Output Power DC 12V 3A

Package Includes:
1 x TR501 FM Broadcast Transmitter
1 x Power Adapter
1 x Telescopic Antenna
1 x Audio Line
1 x English Manual