Retekess TT014 charging, carrying and storage box
Compatible with TT110 tour guide system
TT110 guide system 32-slot charging box built-in negative ion generator which has sterilize and deodorize function
Only
9997
left in stock - order soon.
Retekess TT014 charging box can charge for 32 pcs of TT110 tour guide transmitters and receivers at the same time, make the wireless tour guide systems are easy to carry and charge as well as storage
The charging case is made of aluminum alloy, durable and fire-resistant, It is quite easy to charge the device, and you can carry the device more convenience.
Portable design, in addition to the 32 charging slots, there's other space that you can in-store all the accessories of TT110 tour guide system
Built-in negative ion generator that with sterilization and deodorization functions, stay say and healthy during the COVID-19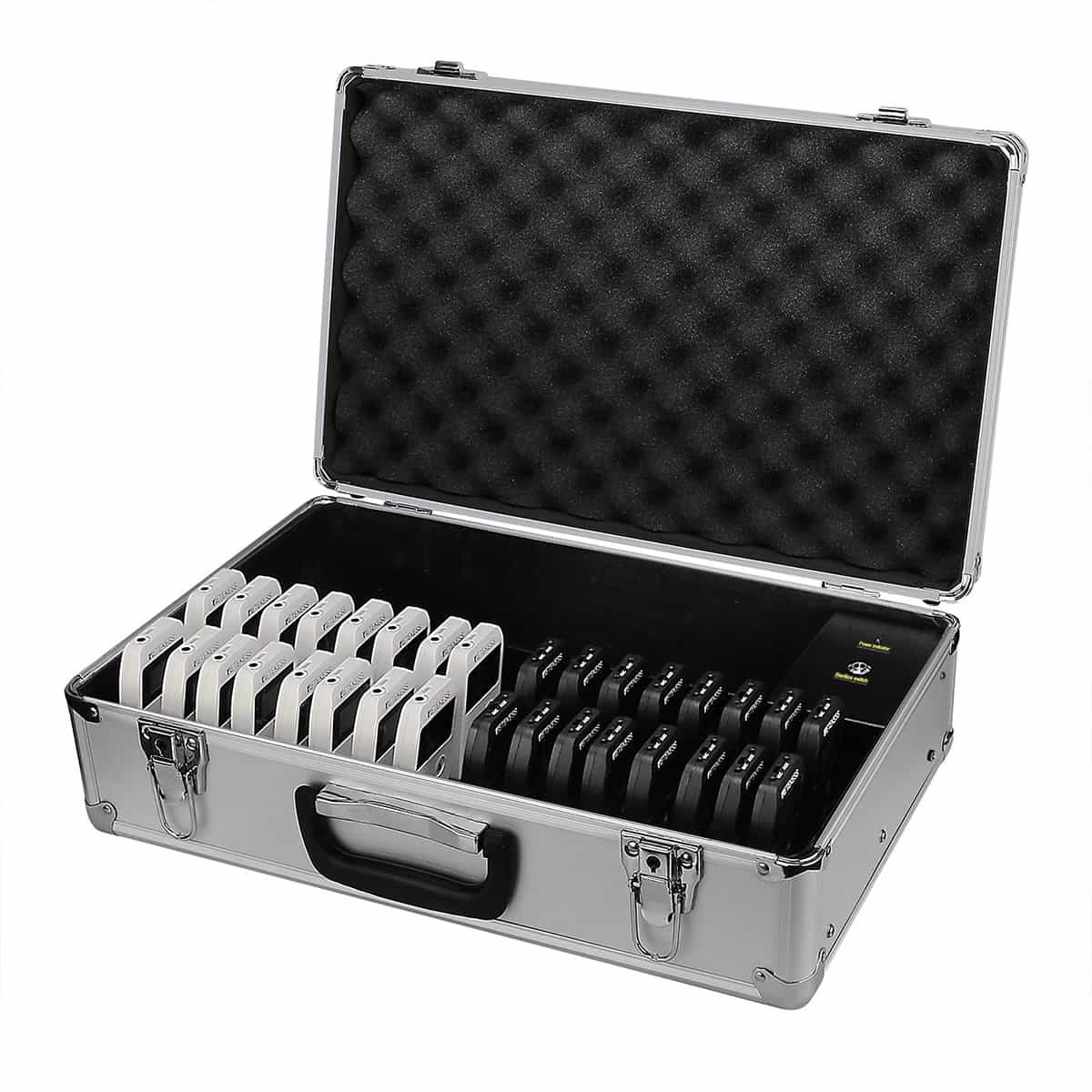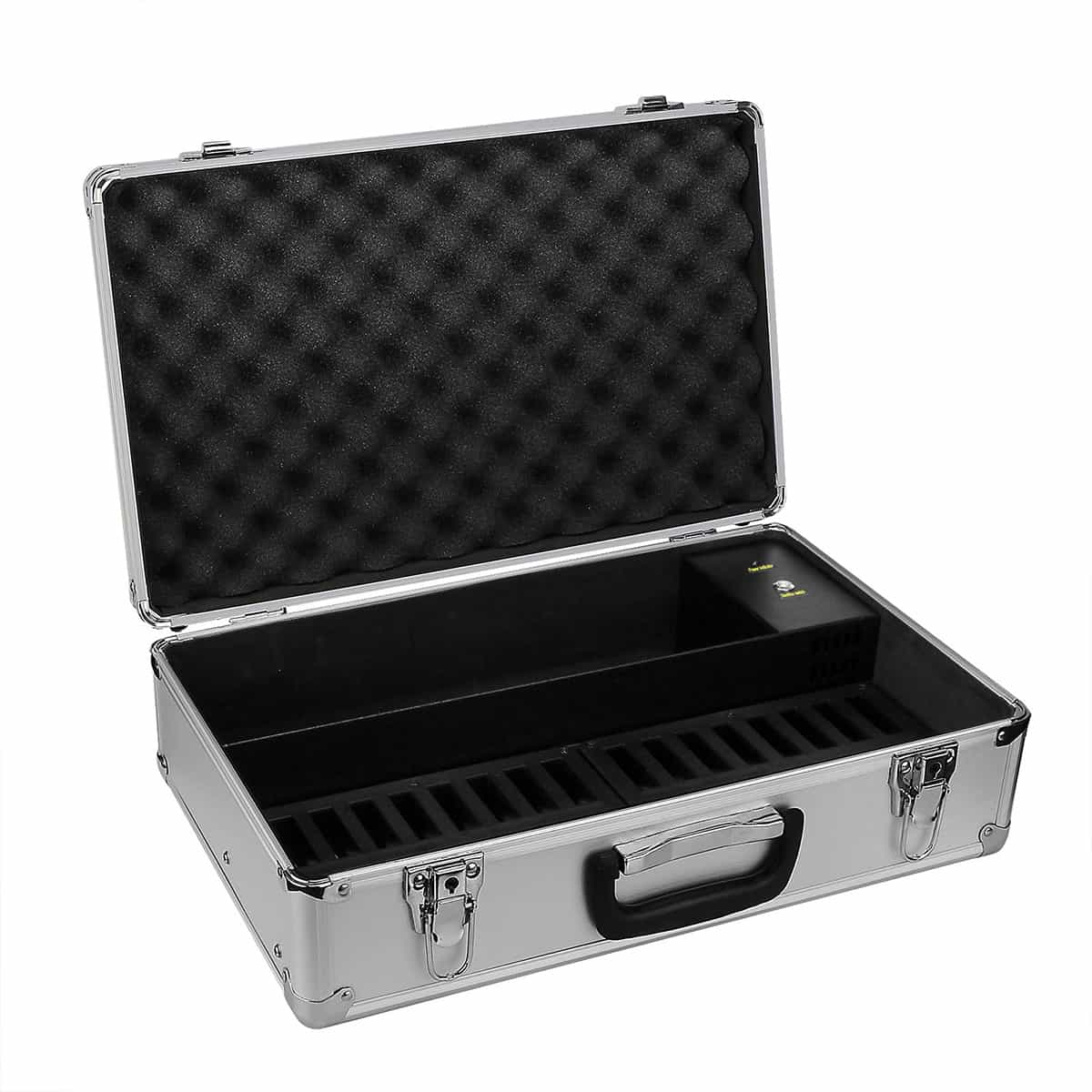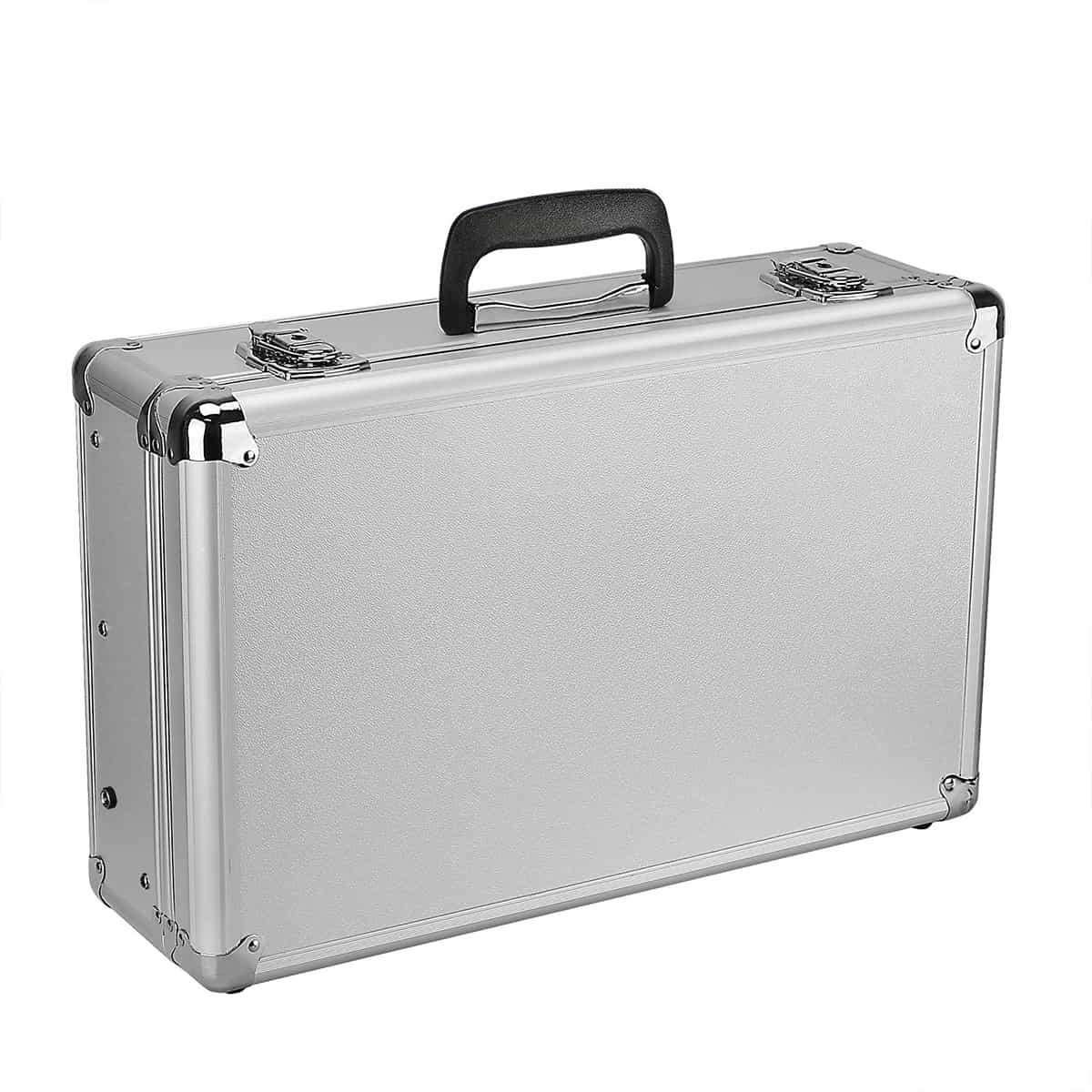 Please fill in your procurement needs and contact information
Retekess TT014 Charging Box Specification
32 charging slots
Material: aluminum box
Magnetic suction charging
Input: 100-240V 0.8A Max
Output: DC 12V/2A
Package Includes
1 x Charging Box
1 x Charging Cable
Q: If I can use the TT014 charging box to charge T130 Tour Guide System?
A: No, you can not. It suits for TT110 Tour Guide System only. Since the T130 tour guide system and TT110 model have different charging connections
Q: Do you have a storage box instead of a charging case?
A: Yes, we have the 32 slots storage box, TT013 model