Compact size, each to handle; long working range, up to 40M in the open area; easy to operate, pairs already, press the corresponding number to track; sound and light to makes finding your items simpler than ever
Only
1252
left in stock - order soon.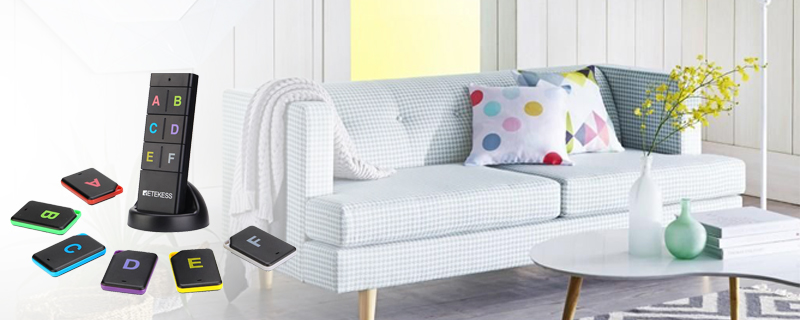 Retekess Key Finder for Elderly, Pet Tracker and Location
Retekess remote key finder (key tracker) helps to locate items you often lose. Attach the receiver to your keys, pet, a remote, a purse, glasses, canes, umbrella etc. To use, simply push the colored-buttons on the remote control and follow the audio beep sound attached to the receiver. The sound will help locate your lost item (s) with a range of up to 40 meters away. The receivers come with red LED light (a handy feature when looking for your items in the dark ) as well as a remote stand.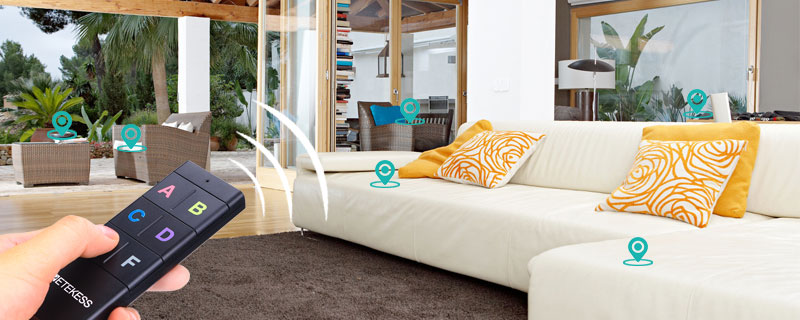 Easy to use
All the transmitters and receivers are paired already, the number is from A-F. Once you press number A, the pad with number A will light and beep. No matter it is under the table, under the bed, or drops to some hidden places, you can easy to get it.
Wireless technology 433.92MHz
433.92MHz frequency, with the stable signal and long-range, the working range max up to 40M.
Friendly design
Save battery power for you on the way, each transmitter and receiver comes with insulation, when you get it and ready to use, you can pull out it.
Come with base for a transmitter
Base in the original package, you can stick the base on the table to prevent lose
Free graphic stickers
There are 12 pcs Graphic stickers for free, they are for a key, remote control, pet, wallet, bag, phone, PC or glass
Memorandum available
You can write down what is for A, B, C, D, E, and F
Battery changeable
All the receiver and transmitter are using CR2032 3V battery, you can change it by yourself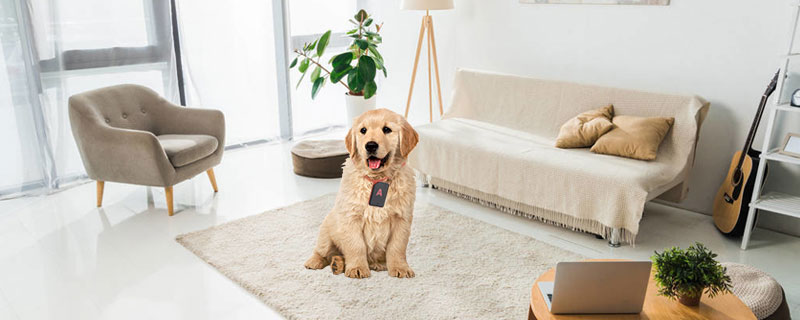 Please fill in your procurement needs and contact information
Specification:
Transmitter

Operating Frequency

433.92MHz

Working Voltage

2.4V-3.6V

Standby Current

≤1uA

Working Current

≤20mA

Output Power

≤10dBm

The number of supported receivers

6(6*N)

Working Indicator

Red LED

Lifetime

100,000 times

Working Temperature

0°C ~ 45°C

Storage Temperature

-10°C ~ 60°C

Battery Type

CR2032,3V

Plastic Material

ABS

Transmit Distance

Up to 40m in the open area

Receiver

Operating Frequency

433.92MHz

Bandwidth

10MHz

Receive Sensitivity

-90dBm

Working Current

≤2mA

Standby Current

55uA(Average Value)

Normal Working Indicator

Red LED flashes, buzzer beep

Sound volume

>85dB

Battery Type

CR2032 3V

Working Temperature

0°C ~ 45°C

Storage Temperature

-10°C ~ 60°C

Dimensions

48*33*6.9mm

Plastic Material

ABS
Package Includes:
1 x Transmitter
6 x Receiver
6 x Key Ring
6 x Hook&Loop Tapes
7 x CR2032 Batteries(installed)
1 x Transmitter base
1 x Black Opener
1 x User Manual
Q: How are receivers does the package include?
A: 6 receivers
Q: Do I need to pair them once I get it?
A: No, they had paired again, you can use them directly.
Q: Does the battery is changeable?
A: Yes, it is. It uses the CR2032,3V battery.