Audio Guide System for Visit Museum
Audio guide system is an easy-to-use wireless communication system designed for museum visits, tour groups, galleries, places of interest, and trade shows. Wireless audio tour guide system is a better way to provide tours for your tour groups.
Tour guides need to effectively convey information to tourists, but this can be difficult in museums where silence is necessary or in noisy cultural attractions. The solution is to use an audio guide systems where the museum guide whispers into a microphone and tourists listen through earphones, improving the quality of visits, and reflecting the professional service of guides.
Why do museum tours need an audio guide system?
Museums showcase the heritage, art, history, and science of a region or country. Visiting museums can help culture lovers learn about and appreciate different cultures and traditions, and it can also broaden their horizons by exposing them to new ideas and perspectives. Therefore, it is very important to effectively convey information, and the museum guide should clearly convey the knowledge and information about the exhibits to every tourist.
However, in museums where silence is needed, the tour guide has to introduce the exhibits at a low volume, which will inevitably lead to some tourists not hearing clearly; in noisy cultural attractions, the guide has to gather the visitors in order to convey the sound to everyone and he has to yell, which will cause some harm to the guide's throat health.
In fact, to solve the above problems, only an audio guide systems is needed. The museum guide whispers into the microphone, and the tourists listen easily through the earphones.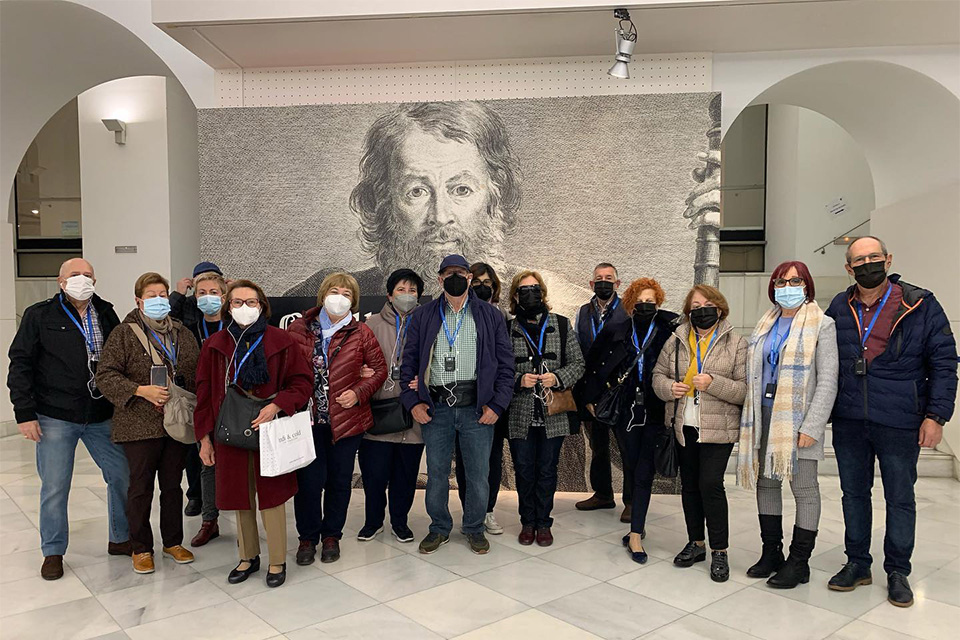 Benefits of Using a Tour Guide Audio System for Museums:
For tourists:
Improving the quality of visits: Through the audio tour guide device, tour guides can improve the quality of visits by explaining exhibits and interesting historical and cultural facts to culture lovers in detail.
Increased engagement: When every visitor can hear the explanation clearly, they can concentrate on understanding the exhibits, which helps enhance the visitor experience.
For tour guides:
Improve work efficiency: With the wireless tour guide system, the museum guide can easily manage his tour group. And he does not have to repeat the explanation to the visitors who did not hear clearly, so the work of the tour guide will be easier.
Professional service level: The introduction of the audio guide systems into museum visits reflects the high-quality services provided by travel agencies and tour guides, which will attract more tourists.