Retekess TD112 Pager Watch Staff Paging System for Kitchen
IPX7 level waterproof
Fast charging, fully charged in 3 hours
Customizable keys, set the keys to suit your needs
OLED display, clear and low power consumption
One watch pager can be used with up to 50 keypads
7 languages, English, Chinese, Italian, Spanish, Deutsch, French, Portuguese
6535 people are looking for this product
OverView
TD112 watch pager uses 433MHZ AM system high sensitivity wireless reception technology, stable and reliable performance, mature technology, widely used in the field of wireless communication. The screen adopts an OLED display and supports 7 languages. It can be combined with a transmitting keyboard or pager to form a paging system, supporting one-to-many or many-to-one combination calls.
Advantages of TD112 Pager Watch:
Waterproof design: IPX7 level waterproof, you can immerse the watch pager in water in a short time, no need to take it off for daily exercise, and even wash your hands on rainy days.
OLED display: the screen is very clear, with shockproof and shatterproof function, you can see the call in a very bright environment.
Vibration alert: just press the call build, the bracelet will vibrate to alert the attendant, the vibration time can be adjusted, and do not miss any calls.
Clip-on charging design: The charging method is very convenient and safe. With 180mAH high capacity battery and the OLED screen will reduce power consumption to ensure the standby time of the watch pager.
TD112 Pager Watch Usage Scenarios:
When the watch pager is used together with the multi-button call button, you can enable the " choose receiver " mode, which can help you to sort the service content.
Restaurant
For example, when you have 6 tables and each table is equipped with a 3-key call button, each call button has the key value: pay, order, call, you can pair these 3 keys with different bracelets. The pay key of each table is paired with the No.1 watch pager, the call key is paired with the No.2 watch pager, and the cancel key is paired with the No.3 watch pager. The waiters can be matched according to their job content, and each waiter has his or her fixed duties.

Factory
When you use the watch pager with the call button in the factory, you can place the call button in the operation area or production area in the factory, set the key value for each key on the call button, and pair each key with the watch pager separately, and equip the watch pager with technicians of different specialties. For example, by pairing the machine key with the No. 1 watch pager, the quality key with the No. 2 watch pager, and the material key with the No. 3 watch pager, when the staff in the production area needs help, they can press the button to call the corresponding technician to achieve the purpose of quick communication.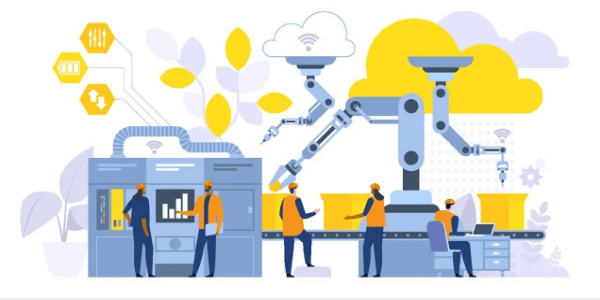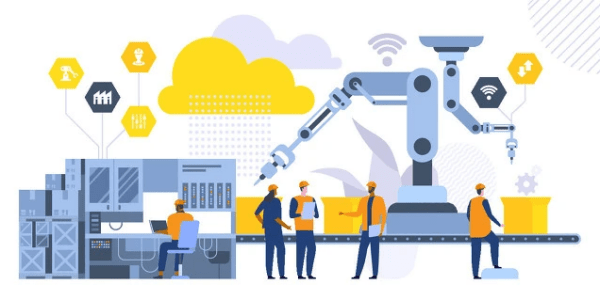 Function Description of TD112 Pager Watch:
Long press B to turn on and off the phone, the first time you turn on the phone must set the bracelet ID and name, in standby mode, long press A to enter the settings menu, B to exit, menu mode A and B keys are up and down flip keys.
Clock set: you can set the real-time time and date.
You can set 2 sets of alarms, the alarms are still valid in the off state, and you can be reminded to do something at regular intervals.
Timer on/off time can be set to avoid wasting electricity by forgetting to turn off the phone after using it.
Alert mode can change the vibration time and alert time, set according to the demand, no beep sound nd, and create a quiet atmosphere.
10 call records can be displayed, easy for you to check.
Customizable key value, customize the suitable key value according to your business.
Language setting: 7 built-in languages, Chinese, English, Spanish, Italian, Portuguese, French, and German, users can choose a suitable language according to their needs.
Spec
TD112 Staff Paging System Pager Watch

Communication frequency

315/433MHz

Reception sensitivity

-114dBm

Battery Capacity

180mAh

Prompt Length

1-15S

Number of Stored Messages

10

Standby Time

48h

Charging

USB

Display Screen

OLED

Shell material

Polyurethane+PC

Size

48*25*15
FAQ
Q: How many keypads can a watch pager work with at the same time?
A: One watch pager can work with up to 50 keypads at the same time.
Q: Besides TD029, what other products can the watch pager be used with?
A: It can work with F9477A, F9617A, F9405C, F9408A, F9464A, F9459A.
Q: What is the charging time of the watch pager?
A: Our door is equipped with a fast special charging clip, full in just 3 hours.
Q: How do I get the watches to work separately. I have 5 waiters and want each watch to pair independently with the 1-5 button on the pager?
A: You can enable the " choose receiver " mode. "choose receiver" working mode allows the user to set the watch to receive calls from the specific keys.
Q: What's the prompt mode of pager watch receiver TD112?
A: It has only 1 mode, that is vibration and display number on the screen. It has no beep.
Inquiry
Please fill in your procurement needs and contact information
Product Reviews
Jacques Marchildon

Retekes nurse call

I have been using these products for the past 5 years in my seniors home (13 units). They are reliable and easy to use. My employees and residents ares very satified with the system. The only drawback is the time it takes to program the units. It would be nice to be able to order a preprogrammed system.

Jackson S.

Worth the money

Watch pager can be used with both the keypad and call buttons. It is very suitable for busy restaurants, chefs use the keyboard to call the waiter to pick up the meal, and customers use the button to notify the waiter to pay. I bought this to supplement my TD154 system and my business has grown again

Jeff S.

Easy helper for busy ketchen

This pager watch system has been a game changer for our busy kitchen. No longer do we miss orders or have to yell out for servers. TD112 is easy to use and has greatly improved communication between our staff.

TD112 pager watch has helped us create a more organized and efficient kitchen. We highly recommend this product for any restaurant looking to improve staff communication.

John Williams

A Game-Changer!

TD112 pager watches are comfortable to wear and easy to read. Our staff has quickly adapted to using them and we have noticed a significant decrease in mistakes and miscommunications.

Laura S.

Very effective tool for hotels

I have worn watch pagers for my employees and they are fine with receiving calls from the buttons and providing service or help as quickly as possible. This makes our customers feel noticed. great! They said they were very happy to enjoy such a convenient service for the first time

good helper in my restaurant

Robert K.

good waterproof

it's ok for doing cleans wearing the watch

easy to set and long standby time, for one-day operating

Charlotte H.

fast service call

customers call waiters and they get information on the watch
We found other products you might like!