Retekess TD175 Affordable Pager System With 7 Prompt Modes Pagers for Casual Restaurants
3-digit LED digital display, clear and durable
7 prompt modes: beep/ vibration/ flashing lights, with any combination
With a number paper attached, customer can see the pager number at a glance
Adjustable reminder length: 1-999s
Automatic power on when charging, wireless code pairing, can match 998 pager
One click to shutdown; Can check the last 10 records
OverView
Retekess TD175 Affordable Pager System appears in restaurants or other places where you need to wait in line. Its buzzers added vibration mode to effectively prompt customers in noisy, providing guests with a more useful service.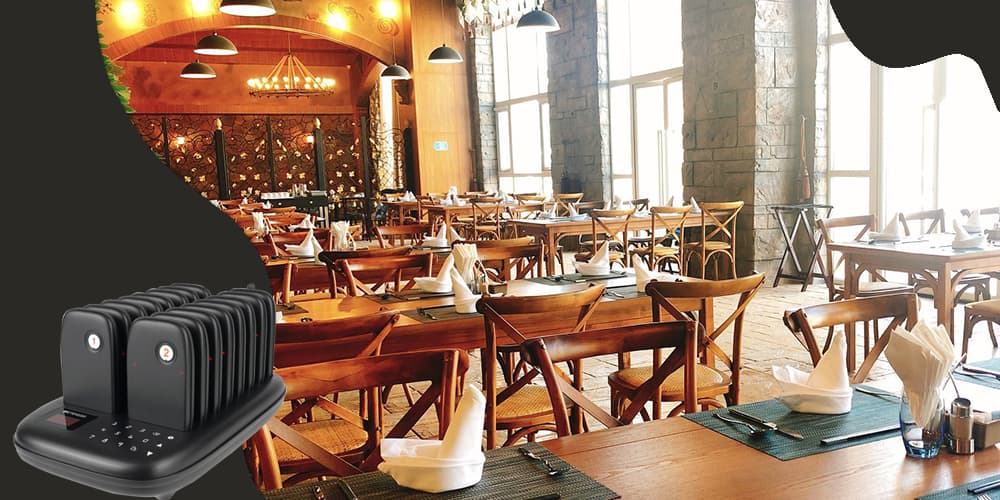 Features

7 Prompt Ways
vibrate / beep / flash / vibrate+beep / vibrate+flash / beep+flash / vibrate+beep+flash. You can choose any ways that suit the atmosphere of the restaurant.
Flexible Settings
Pager prompt duration can be customized for choosing 1-999 seconds. You can set different paging durations according to the types of restaurants.

Shutdown Quickly
Enter 999 and call, all pagers can be closed one time. You needn't close one by one, more convenient.

Wide Range
Within 500 meters in the open area for customers to move. Guests can walk around while waiting.
Benefits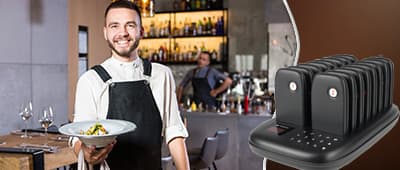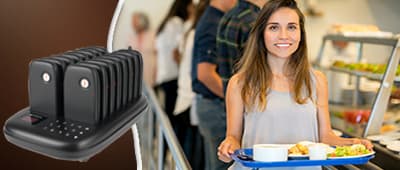 For Restaurants:
1. Less staff and save cost
2. Improve service quality and efficiency
3. Enhance restaurant image and appear
For Guests:
1. Solve the problem of waiting inline
2. Have time to rest or enjoy the freedom
Applications:
1. The customer gets a pager and the waiter records its number
2. The waiter enters the number and presses the calling key
3. Guest receives a prompt and goes to take meals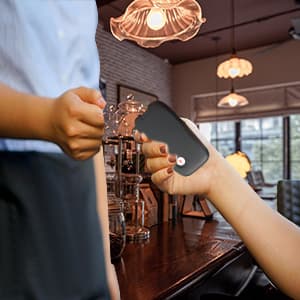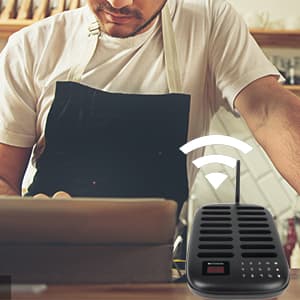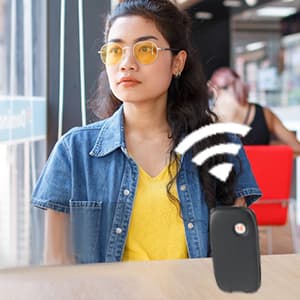 Spec
Specifications:
TD175 Keypad Transmitter

TD175 Pager

Operating Voltage

DC12V/2A

Battery

Li-ion 3.7V 200mAh

Frequency

433.92MHz

Frequency

433.92MHz

Transmit Power

+33dBm (2000mW)

Standby Current

<12mA

Standby Current

50mA

Standby Duration

15h

Modulation Type

OOK

Sensitivity

-108dBm

Charging Pagers

16pcs

Max Distance

500m

Max Capacity

998pcs

Prompt Mode

Vibrate/Beep/Flash

Keyboard Type

Touching Pad

Prompt Time

1-999s

Material

ABS

Material

ABS

Dimensions

234*143*31mm/9.21*5.63*1.22inch

Dimensions

95*51*11mm/3.74*2.00*0.43inch
Package Includes:
Keyboard x 1
Slim Pagers x 16 or 20 (quantity optional)
Charging Base x 1
Power Adaptor x 1
Antenna x 1
User Manual x 1
FAQ
Q: How to turn off all pagers at once?
A: Enter 999 and press the call key.
Q: How many pagers can be used with 1 transmitter keypad?
A: For up to 998 pagers. More pagers can be purchased additionally.
Q: What is the difference between TD157 Wireless Guest Paging System and TD175 Affordable Pager System?
A: There is vibration in the prompt mode for TD175, but TD157 does not.
Click here to view the TD175 FAQ blog, if you still have other questions, please feel free to contact us by phone at +86-15639073051 or email at support@retekess.com
Inquiry
Please fill in your procurement needs and contact information
Product Reviews
I appreciate the simplicity and convenience it offers, saving me time and effort. I highly recommend it to anyone looking for a user-friendly and stress-free experience.

Herry

Great for the price

This is the best pager at this price that I have ever brought!!!
We found other products you might like!