Daily Archives:December 04,2021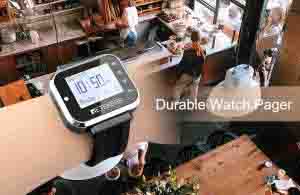 Have a problem with your watch pagers belt clip? Retekess TD110 will help you solve the problem. It has a Durable belt, no more worry about the broken. 7 languages will make it more convenient for almost all the country's customers. Long-lasting time for 72 hours. Long-range watch receiver. You should have it. Contact us at support@retekess.com if you have any questions. ...
Read more
watch pager
,
watch pager receiver
,
watch pager for restaurant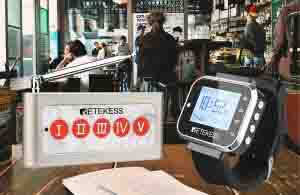 Retekess TD110 new black watch receiver supports 8 languages, large battery capacity, longer standby time, and is more durable. Rich functions and simple operations make it a great helper for communication in restaurants. Not only can it help the kitchen contact the waiter to deliver dishes, but also enable customers to quickly notify the waiter, bringing a better experience to customers and improving overall efficiency. ...
Read more
watcher pager for restaurant
,
service calling system
,
wireless call button