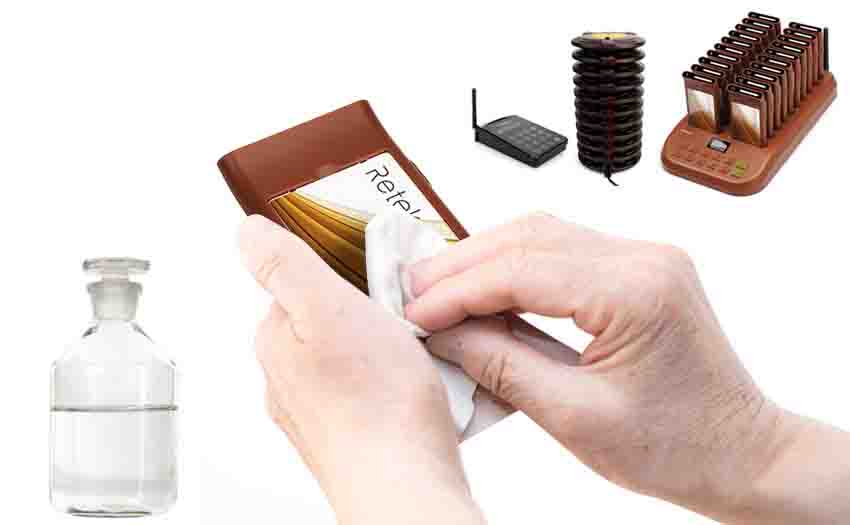 Retekess pagers are made to be extremely durable. However, it's still important to take good care of them so they live as long as possible. Here are some ways to keep your pager in good shape.
1. Clean
Regular cleaning of the pager can prolong the life of the pager. And clean pagers also increase customer satisfaction.
The Retekess pager is made of ABS plastic, to properly clean the surface of the pager you can dampen a clean cloth with dish soap or soapy water or alcohol, wring out the excess water and wipe the pager clean. Then wipe with a cloth washed with water to remove any residue from the surface. Note: If you wipe the pager with gasoline or related thinner, it may damage the surface material of the pager.
After using for a period of time, the charging port needs to be cleaned. Because in the external environment, the charging port may be corroded by water, oil and other substances. Usually the interface can be wiped with alcohol cotton. If there are many deposits on the surface, it needs to be scraped off with a knife.
2. Charging
Place the rechargeable pager on the charger and let it charge for 8 hours before first use.
When not in use, you can put them on the charger. This is true even if you use them for a long time.
The above pager nursing practice is applicable to all Retekess pagers.
---