Category Archives :Guest Paging System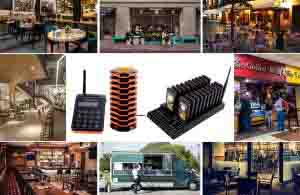 At present, the guest paging system introduced by Retekess is technically divided into two types, frequency modulation, and amplitude modulation. Because of the different technologies they use, their characteristics are also different. The AM guest pager system has stronger penetrating power and is more suitable for businesses that are not far away but have many walls or partitions in the same building. The FM guest pager system is more suitable for long-distance calls. ...
Read more
am fm guest pager system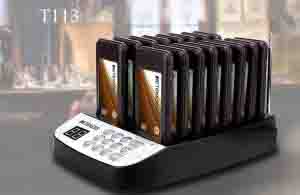 The Retekess T113 guest paging system has a small size and beautiful shape which will save more space and be easy to handle. Restaurants that use the T113 system will reduce labor costs and bring a better consumer experience for customers. At the same time, restaurants call a pager with multiple keyboard transmitters. It helps to meet the needs of more scenarios. ...
Read more
guest paging system in restaurant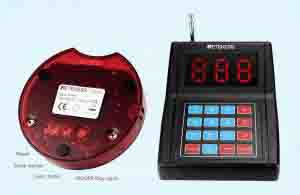 Retekess TD165 (SU-668) guest paging system is very popular in restaurants, clubs, coffees, and food trucks. Not only because of its good quality, durability, and stable signal but also because of its simple operation. Users can easily pair Pager and change the prompt mode according to the needs of the scene. Simple programming also makes the Retekess TD165 coaster pager system more widely used in wireless calling scenarios. ...
Read more
operations of Retekess TD165 system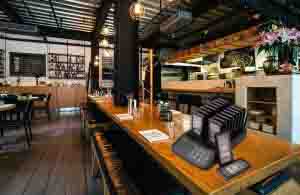 Retekess T115 guest paging system supports 18 charging slots. It can meet more needs. It uses waterproof and oil-proof materials and is more suitable for use in restaurants, dining cars, bars, and other places. At the same time, its simple operation can help users improve work efficiency. There is a "cancel" button on pagers, which can stop the call with one button, and bring a better experience to customers. ...
Read more
program of T115 pagers
Retekess guest pager system is widely used in food trucks. It will help owners get more satisfied customers, also help reduce labor costs. Using the retekess pager system not only will improve the efficiency, but also maintain social distancing in COVID-19 time. This is why he is popular in the food truck business. ...
Read more
guest paging system for your food truck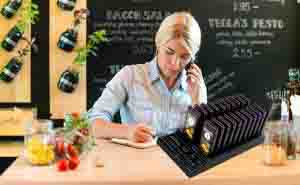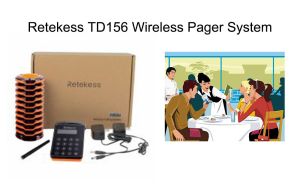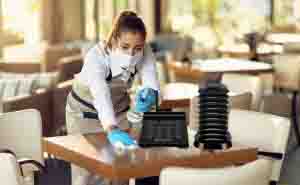 TD164 Wireless Paging System is our new arrival product. This product has been greatly improved in terms of quality, performance, and appearance, and it is also more convenient for customers to operate. Here I focus on three functions of this product. ...
Read more
restaurant pagers
,
guest paging system