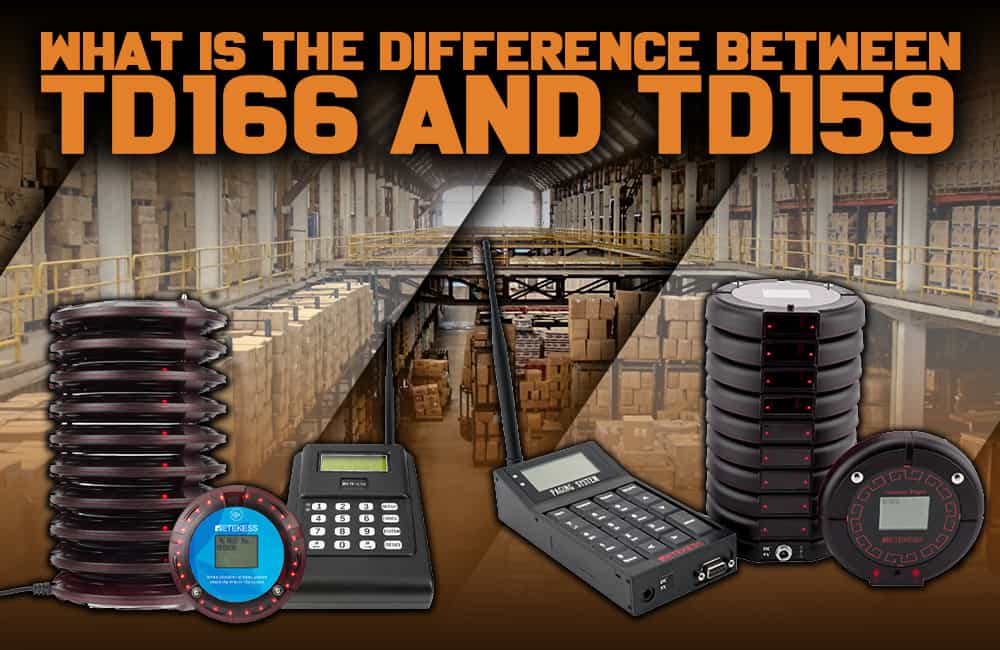 At this moment, we have two models TD159 and TD166 Long Range Paging System. TD159 can reach 1.5 km in the open area. And TD166 can reach 5KM in the open area.
You can see the range differently, TD166 has a longer range. It can be used for the huge warehouse and dock.
The TD166 keypad is touchable, and TD159 is a mechanical one. And TD166 number is huge, you can connect with the keyboard directly to press the message and send it to the pagers.
For the TD159, the keypad number is also a function of a letter, you can send directly.
So you can choose according to your request.
TD166 can use one number to call all the pagers in different numbers. One key to call all the pagers. Which is very useful for the office. You can call all the staff at once. No need to press numbers one by one.

TD166 support 9999 pagers and TD159 support 1999 pages max.

TD166 pager doesn't

have a self-check function, TD159 pager has a self-check function.
What function does the TD166 software support?
Order management, you can see how many orders there, that is for the restaurant. You can call all the pagers at once, or choose a few to call. You can also set the time, and how long to contact them once.
And you can set a certain time to call the pagers.
Add pages, delete pagers, and set groups.

You can also set the status of the order, how many time is the new order, and how many are the old order.
In addition, both system pager has the cancel key, and you can turn off the pager directly by pressing the cancel key.
And all of them have the out-of-range notice function.
If you need a long range paging system with a screen, those two models are good options. In addition, they are used widely in warehouses, docks, and multi-window restaurants. If you have any questions, feel free to email us at support@retekess.com
---