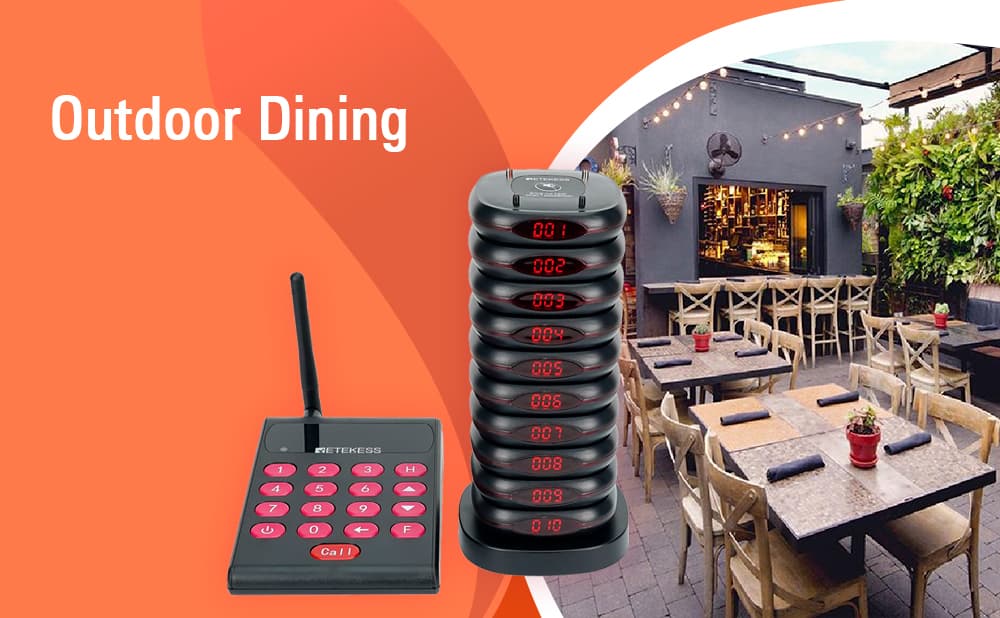 As the weather warms up, more and more people are looking to spend time outside. Many restaurants take advantage of this by offering outdoor seating options. However, managing a large outdoor seating area can be a challenge. This is where a paging system comes in handy.
A paging system allows restaurant staff to easily communicate with customers who are waiting for a table. Instead of shouting names or numbers across a crowded outdoor area, staff can simply send a message to the customer's pager. This allows customers to relax and enjoy the outdoor space without having to worry about missing their turn for a table.
One great option for a restaurant paging system is the Retekess guest paging system. This system offers a number of features that make it well-suited for use in a restaurant setting. For example, it is incredibly easy to use. Staff can quickly and easily send messages to customers using a simple interface. Additionally, the system is durable and reliable, ensuring that it will function properly even with heavy use.
Another great feature of the Retekess guest paging system is its range. This system is capable of covering a large outdoor seating area, which is essential for ensuring that all customers are able to receive their pager signal. Additionally, the system has a long battery life, so there is no need to worry about replacing batteries mid-shift.
Endnote
In conclusion, if you are a restaurant owner looking to improve your outdoor seating experience for your customers, consider investing in a paging system. Retekess guest paging system is a great option that offers a range of features and benefits that will help you manage your outdoor seating area with ease. So, why wait? Give your customers the best outdoor dining experience with Retekess guest paging system.
---