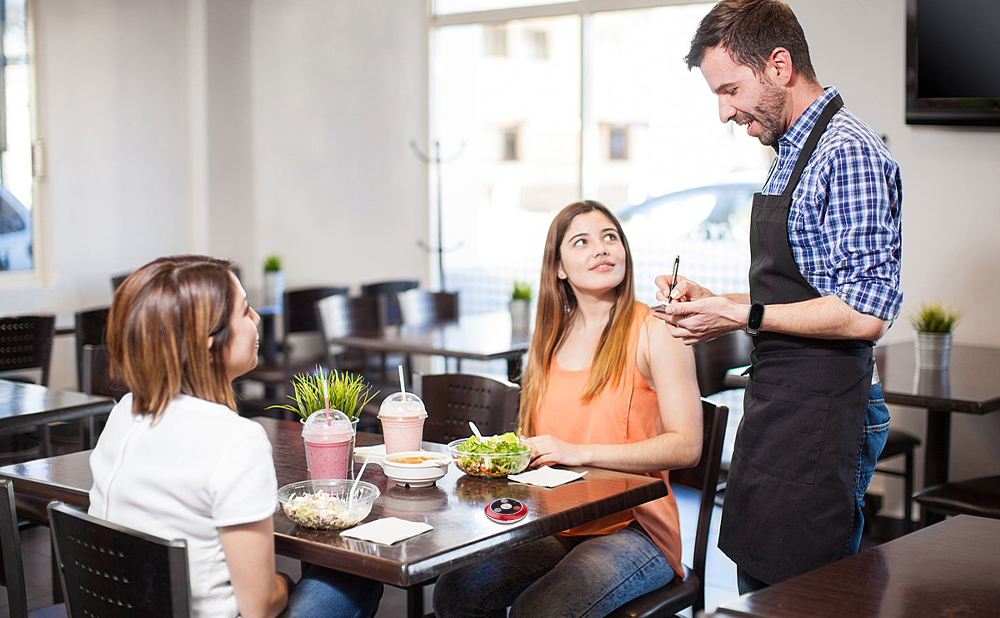 As the ability of the new coronavirus to harm people gradually weakens, the tourism and catering industries gradually resume growth. But it also brings many challenges such as shortage of personnel. Companies that prioritize people with disabilities are four times more likely to outperform their competitors, according to a report. Diversity is being embraced by many of these employers, who are turning to wireless calling systems to accommodate their hearing-impaired employees.
1. Gain financial gain by attracting and serving a more diverse customer base.
2. The disabled community is an untapped labor force and a valuable resource
3. The disabled are loyal workers
For example, in a restaurant, if a customer taps a button on a table, the watch receiver on the wrist of the hearing-impaired waiter will vibrate, showing the number of the table that needs to be served. The waiter who receives the signal will go to solve the customer's problem.
For example, when the dishes are ready in the kitchen, the back kitchen uses the call keyboard to call the watch worn by the hearing-impaired waiter, and the waiter's watch vibrates. After receiving the reminder, the waiter can quickly arrive at the back kitchen to serve the food.
Wireless calling systems are an affordable way to signal co-workers or those with hearing loss since they don't need to sign up for a monthly subscription with the provider.
Of course, these wireless service systems can also be used in restaurants without hearing-impaired waiters. It can effectively help restaurants improve operational efficiency, save manpower, and improve customer satisfaction.
Retekess is committed to the application of short-range wireless transmission technology. If you are looking for assistive hearing devices to support your hearing impaired employees please contact us.
---