Retekess T130S is a new interpreter translation system on the market. It is an updated version of the T130 tour guide system. We got many feedbacks about the T130 system. It is the most popular one, so we updated this one to T130S.
As we all know that translation is a very important way to communicate. Now the world is very international, so many people in one country speaker different languages. Which make the interpretation device is very essential.
With the interpretation system, you can use it for the church to make culture spread. For the courts, you can use translation devices for different language-speaking people. That is very helpful.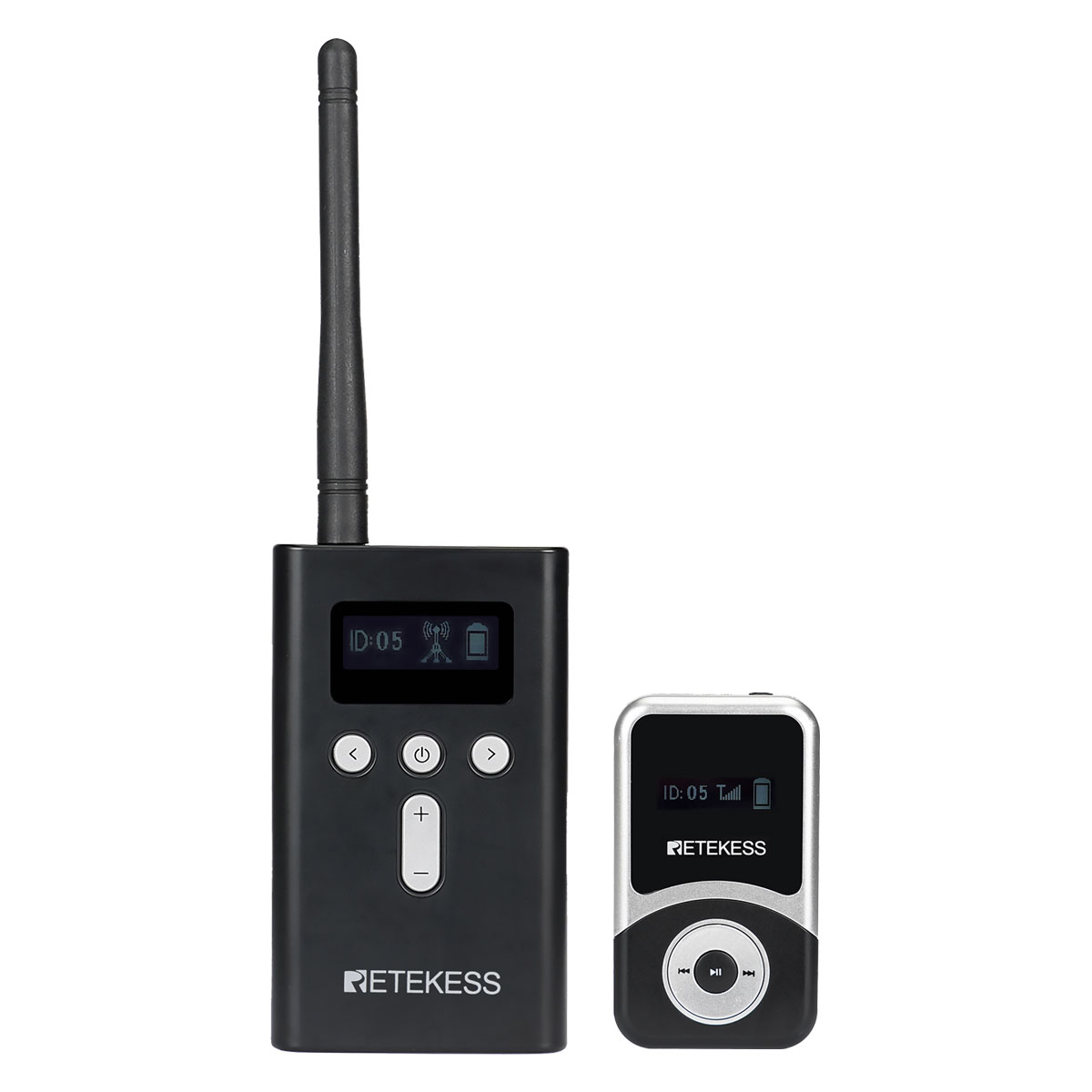 Why the T130S translation device?
The T130S system is updating many parts based on the T130 tour guide system.
The range is longer now, 100 meters in the open area. The transmitter and receiver can work for 20 hrs. The battery is more capacity.
The transmitter has both aux and mic jack, so you can use mic and aux cable if you need.
The transmitter has a mute function, which is very convenient for using during the translation.
One button to turn off all the receivers in the same channel, it can save a lot of time.
One button to pair with all the receivers, you don't need to pair them one by one.
It has 49 channels, so you can use a few transmitters to translate different languages.
Except the church and court, you can also use for conference translation and active translation and tourism and listening assistant area.
T130S interpreter translation system can also work with the T130 systems, so if you already have the T130 tour guide system, you can use it directly. No need to change the whole set.
If any other questions, feel free to email us at support@retekess.com.