TD112 is a new arrival watch pager, the design is very fashionable. And comfortable to wear. It is very cool like a real watch. Even it is a working device, which looks very nice.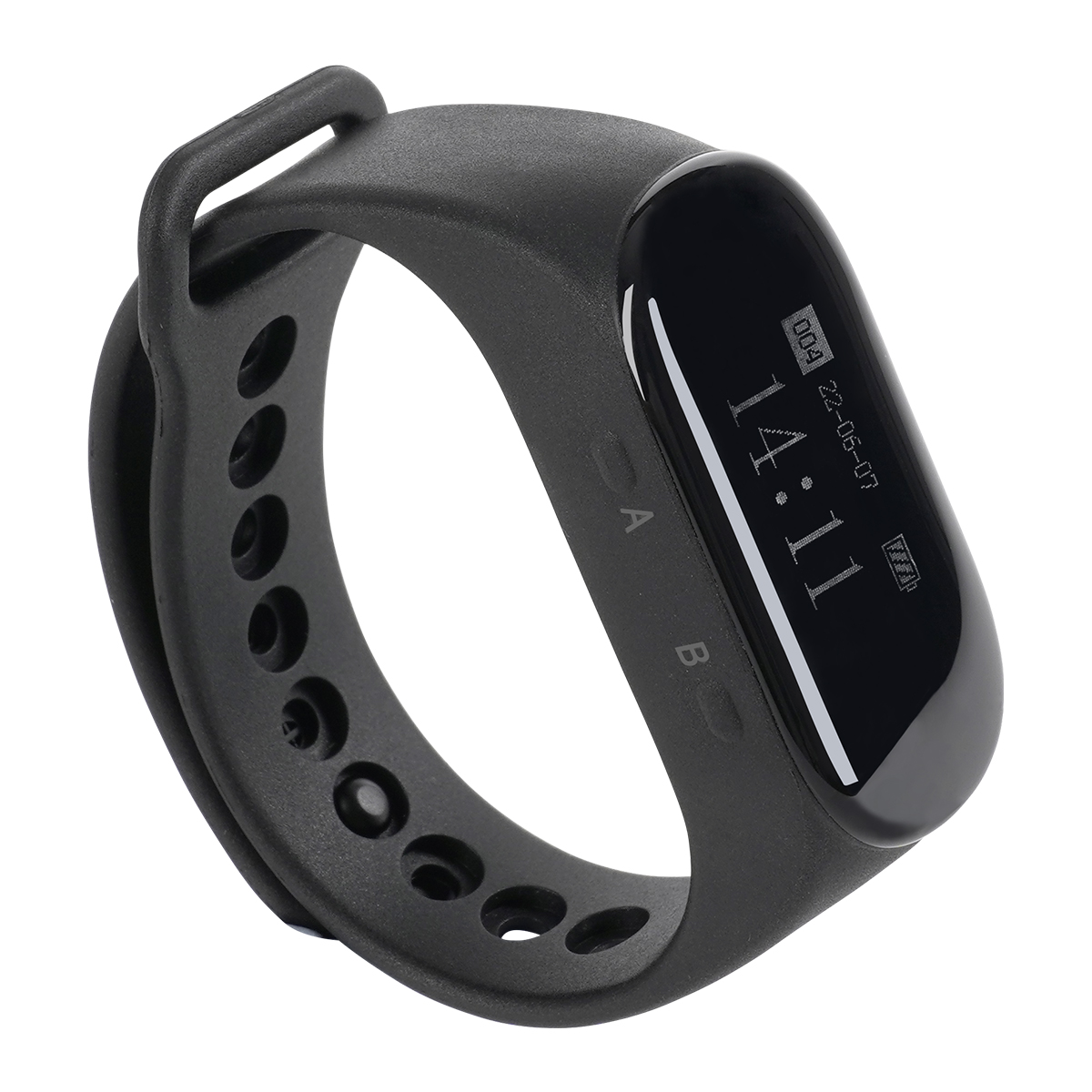 IPX7 level waterproof
Fast charging, fully charged in 3 hours
Customize keys, set the keys to suit your needs
LED display, clear and low power consumption
One watch pager can be used with up to 50 keypads and 500 call buttons
7 languages, English, Chinese, Italian, Spanish, Deutsch, French, Portuguese
The detailed function of the TD112 watch receiver
You can pair it with both the call button and keypad transmitter. There are 2 modes, one ext Pair and one ket pair. For the other watch receivers, they don't separate.
With the ext pair mode, you can pair with a max of 500 call buttons, with a large restaurant, you can use it no problem.
With the ket pair mode, you can pair with a max 50 keypad transmitter. Usually, the keypad transmitter is for the chef.
Other functions of the TD112 wrist pager
You can set the time and date and year, it will show when in standby mode.
You can also set the alarm, 2 alarms are available.
You can also set the power on and power off time. So the watch receiver can turn on and off automatically.
In the prompt setting, the vibration time can be set from 1-15 seconds.
For the display time, you can set it from 0-10 minutes, 00 means never auto-cleared
For the working mode, General, Single Button, and Choose Receiver,
General and Choose Receiver are compatible with each other while pairing, if the user changes General or Choose Receiver to Single Button working mode, you need to operate the pairing again. This means if you pair the call button using the general mode, you change to choose receiver mode, they will work as well. But if you change to single-mode, you need to pair it with the watch pager again.
"General" working mode allows the user to pair with a keypad and multi-key callers.
"Single B" working mode allows the user to pair any key from one multi-key caller with the watch pager.
"Choose R" working mode allows the user to set the watch to receive calls from the specific keys from one multi-key caller. And the user can set desired key names for the specific keys following the "Key Set" instruction.
If you have any other questions, feel free to email us at support@retekess.com.