Retekess T128 watch receiver with T114 Wireless Call Button with Three-key helps support faster service
T128 Service Calling System support max 999 channel pagers call at the same time
Support 3 group calls in the same display
T114 Wireless call button with three keys: Call, Cancel, Pay
Can use in tea or coffee house, spas, and salons, health and fitness clubs, restaurants, hotel
conference rooms, bowling alleys, massages house, churches, casinos, golf
Only
89938
left in stock - order soon.
Retekess T128 watch receiver with T114 Three-key Call button
T128 Service Calling System support max 999 channel pagers call at the same time
support 3 group calls in the same display; 2 display modes
T128 watch pager 3 Prompt modes; vibration+light; buzzer+light; light only
Watch pager receiver use dot matrix LCD screen to maintain the image clarity
The signal receive distance is 164ft to 656ft (50m to 200m)
T114 Wireless Three-key Call Button
White wireless call button, friendly material, comfortable feeling when touching it. No-slip design, Beautiful color-White with Red
Support open by yourself to change the battery
Have a sticker, you can fic it on the table, be good at use in restaurant, clinic
Build-in strong antenna, battery, and ASK(AM) learning code
Applications: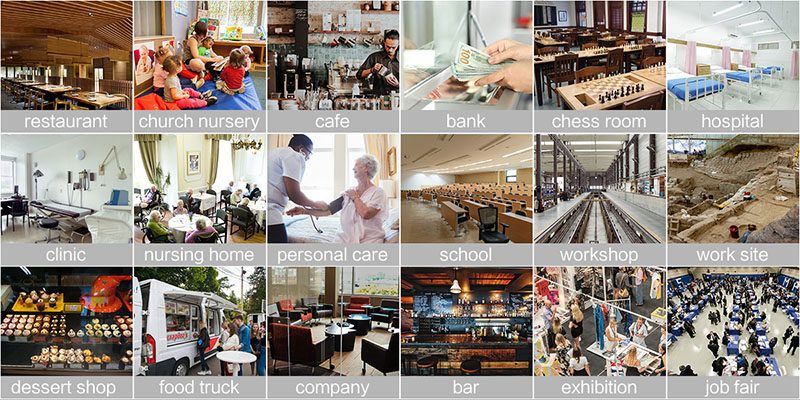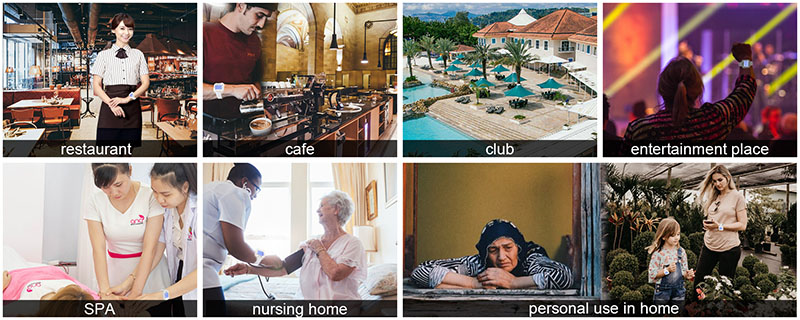 Please fill in your procurement needs and contact information
Specification:
Retekess T128 wrist watch receiver
Operating Voltage: DC3.7VBattery capacity: 400mAh
Receiving sensitivity: -108dbm

Display method: LCD

Prompt mode: vibration or buzzer

Adapter: 5V 1A

Watch net weight:44g
T114 wireless three-key call button
Small, low current draw
RF frequency: 433MHz
Modulation mode: ASK (AM)
Working chip: learning code
Power: 12V 23A battery (included)
Working current: 17mA
Working temperature: -20 Celsius to 55 Celsius
Size: 60 x 60 x 20mm /2.3 x 2.3 x 0.7 in
Weight: 60g / 0.09lb
Q: Can I set 3 T128 watches with pager?
A: Yes, you can pair one call button with more than 3 pagers as you want.
Q: How well does this work through windows and doors?
A: It can reach 200m/656 ft in the open area. So if with the windows and doors, it will influence, if you worry about the range later, you can choose the TD021 signal amplifier.
Q: Can I use 3 watches with 15 calls at the same time? if someone pushes CALL, all 3 watch show calling?
A: Yes, you just pair the call button with the 3 watches, so when you call, all the watches you pair with the call button will show calling.
Q: Can I get separate watches?
A: Sure, you can check this T128, here is the link: https://www.retekess.com/T128-Wrist-Watch-Pager