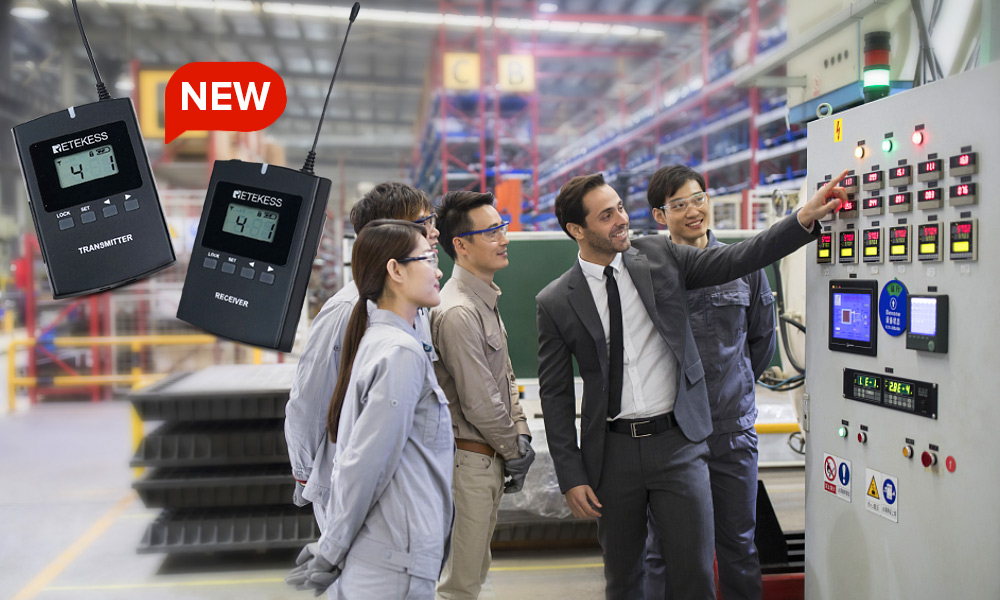 Recently, the factory tour is more and more popular in some industries. Which tour guide system is the best one? Based on the customer's needs, the two-way system is the most popular type, and most of them need to speak and listen.
Retekess TT124 two-way tour guide system is the new arrival of the tour guide system. Let's check the details below
Long transmission distance
The transmitter has an operating range of 200 meters or more, allowing the people to move freely within 200 meters of the interpreter without having to crowd together. When visiting a factory, the narrator does not have to worry about people losing their voice.
Button Lock Function
The TT124 two-way system can lock the device by pressing the lock button so that both the narrator and the audience can make physical movements without the fear of accidentally touching the button and affecting the normal progress of the event.
Two-way communication
There are transmitters and receivers, you can also call them main transmitters and vice transmitters, due to that everyone can hear and speak through the tools. The only difference is that the main transmitter has the priority when the vice transmitter also wants to speak.
The TT124 two-way tour guide system is also very easy to operate, pls check the video to check the operation. If you want to use it for a factory tour, pls email us at support@retekess.com. Sure that the one-way tour guide system is also can be used in the factory tour, but at this time, only the narrator can speak, and others need to listen only. If you need one way, the TT109 is the best one, due to the long working range and crystal sound. Contact us to choose the best one for a factory tour or training.
---