The wireless call button 4 keys (call, order, pay, cancel), ideal for restaurants. It makes the waiter know the detailed demands of the customers in time. Wireless call button could match with watch receiver and the wireless display receiver work together. The wireless service calling system is easy to program.The call button comes with the 12V 23A battery,it replaceable and last long.
Only
5000
left in stock - order soon.
Four keys on the call button: CALL, ORDER, PAY and CANCEL to meet the diverse needs
Strong and stable signal: the working chip adopts learning code, up to 200m in the open area
Replaceable alkaline battery: save money and time to replace the wireless call button
Wateproof: no need to worry about the water made on it by mistake

Easy to stall: it comes with double side sticker, we just need to take one minute to paste it on the table or any other areas needed.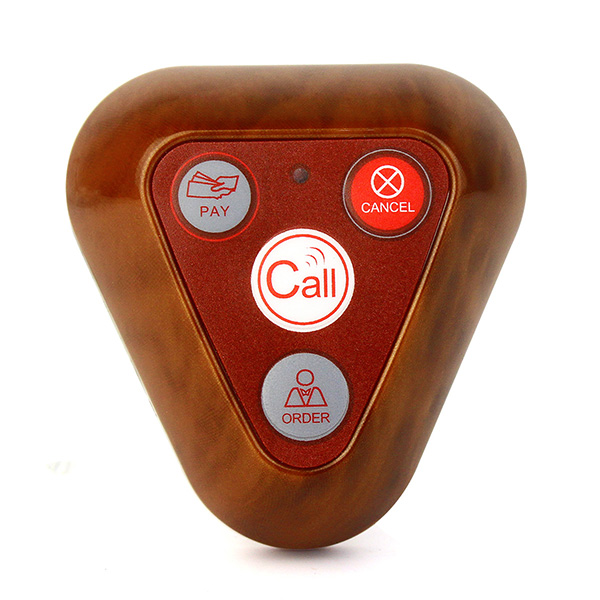 4 Keys Function
The wireless call button has 4 keys, CALL, ORDER, PAY and CANCEL. It is waterproof and it is the good choice for restaurants, cafe shop, bars, hotels, hospitals and so on. It helps the servers know the detailed demands of the customers and offer them the corresponding service then. It is the easy and efficient way to improve operations and increase customer satisfaction.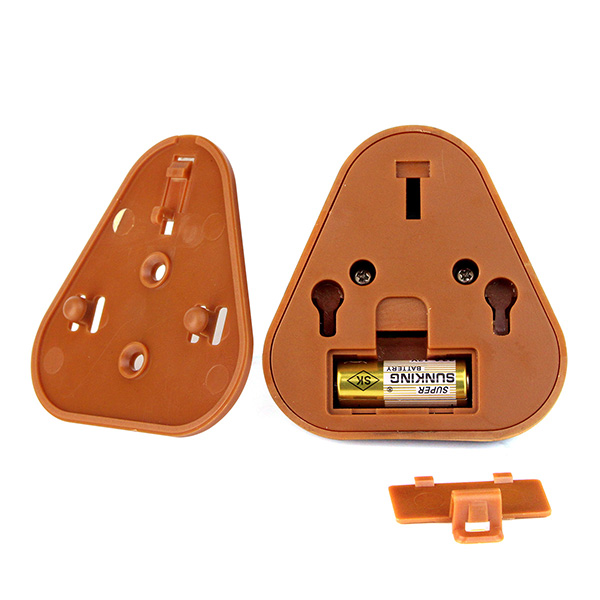 Replaceable Battery
The call button is powered by 23A 12V alkaline battery, it last long time and very easy to replace the battery after running out of power. Save money to replace the whole call button because of no power.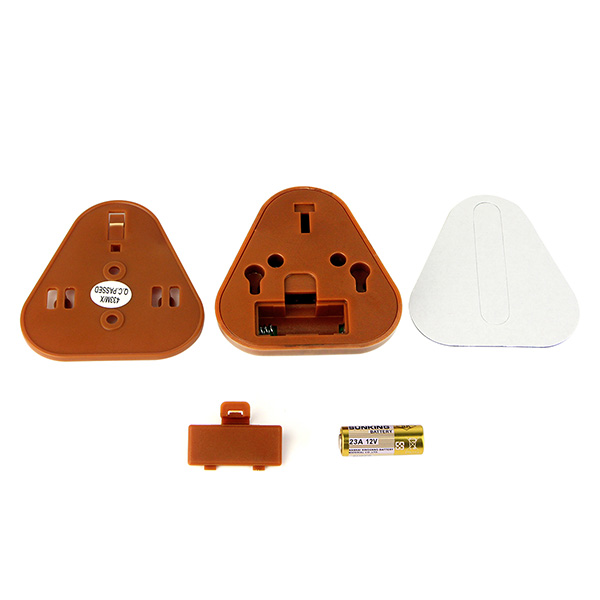 Easy to Stall
It comes with double sided adhesive tape in the package, you just need to paste the call button to the table, with the sticker design, you don't need to worry about the buttons lost issue
Strong and Stable Signal
The call button work at the frequency of 433MHz with learning code. Compared with fixed code type, the signal interference can be well controlled with better signal stability. The range up to 200m in the open ares.
Easy to pair and use
We could use the Retekess T128 watch receiver or the Retekses display receiver to work with the button, they are very easy to reprogram, and after reprogrammed, the customer will know the meaning easily.
Please fill in your procurement needs and contact information
RF frequency: 433MHz
Modulation mode: AM
Working chip: learning code
Power:12V23A battery (included and replaceable)
Emission distance: 200 meters (open area)
Working temperature: -20 Celsius to 55 Celsius
Size: 70 x 65 x 28mm / 2.8 x 2.6 x 1.1 in
Weight: 40g / 1.4oz
Material: plastic