10pcs wireless coaster pager for sale, 100% original coaster pager; if you want to order more or do drop shipping, pls contact me, i will check best price and best shipping wya for you; can not work alone, need to wok with su-668 keypad transmitter
Only
1247
left in stock - order soon.
Retekess SU-668 Additional 10pcs Pagers
If you need more pagers/beeper/buzzer for your business, you can click on this link to buy.
The SU-668 support 998 pagers, so you can choose the quantity that you need.
SU-668 is very easy to operate:
There are many keys, you can program and change prompt mode
It is very easy. You can also stop the pagers, using one key"stop" directly.
Note: There are only 10 pcs pagers, in the parcel.

If you need another charging base, pls contact us to get the price.
Application:
Restaurant, church nursery, cafe, food court, bar, spa and salon, factory, retail, casino, golf, trade show,
blowing center, school, and university, healthcare, clinic, hospital, manufacturer.
Solution: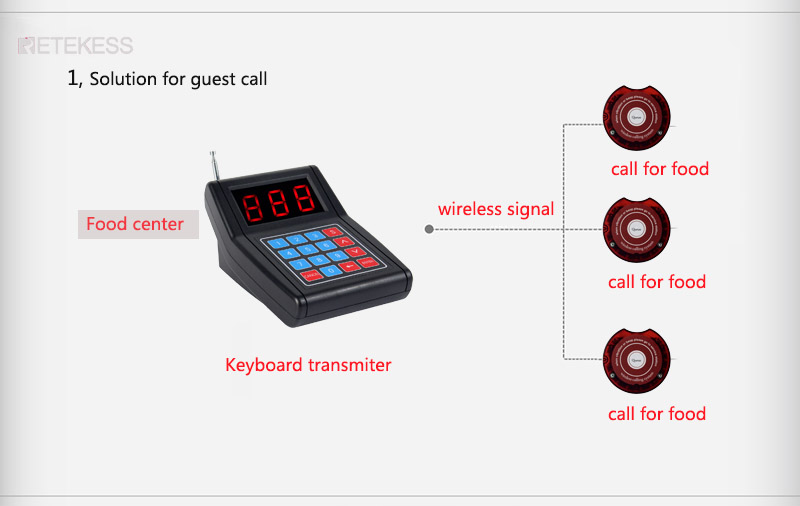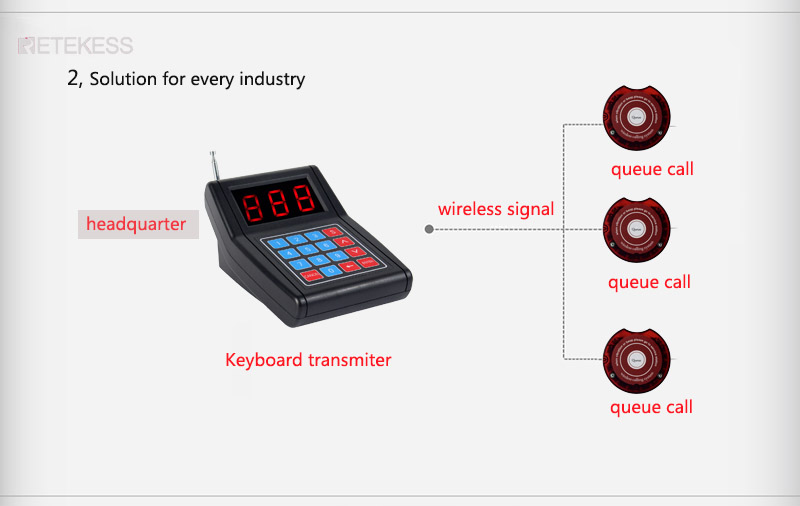 Please fill in your procurement needs and contact information
Q: How many pieces pagers can i add in one system?
A: This system supports 998 pagers, you can add the guest pagers based on your need.
Q: Can i the replacement pagers from Retekess official website.
A: Yes, sure you can buy the pagers as you need.