*UHF(860-870MHz) signal transmission with stable audio quality *Two working modes: F0: 100 channels, F1: 50 channels *200 meters communication distance in the open air *Microphone volume adjustment, receiver volume adjustment *Built-in rechargeable lithium battery, long battery life *Turn off all receivers by transmitter *Mini size and light weight, easy to use
Only
2141
left in stock - order soon.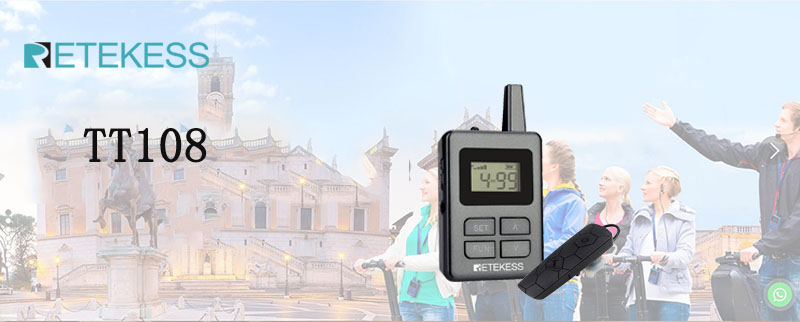 Retekess TT108 Tour Gude System Museum Whisper Factory Visitor
TT108 is Retekess new arrival in 2019. It is one of our high level tour guide system. We get it from factory
to demand some special applications:such as museum tour, important conference. All the applications
needs high quality vioce. This type will be your first choice.
Have you ever encountered these unhappy things?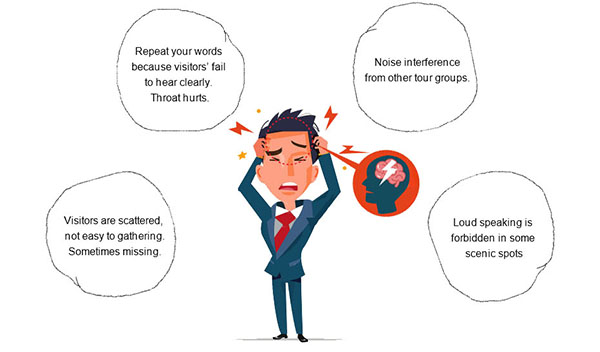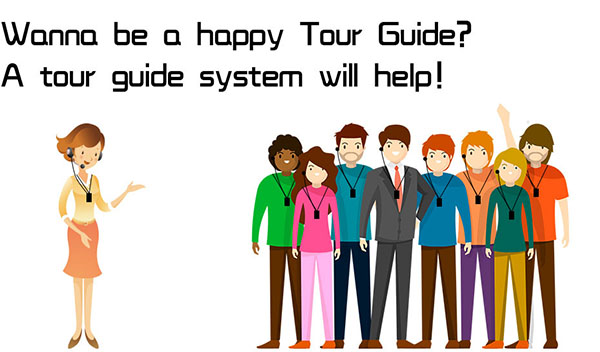 1, Adopts 860-870MHz, it is widely used in the whole word for free.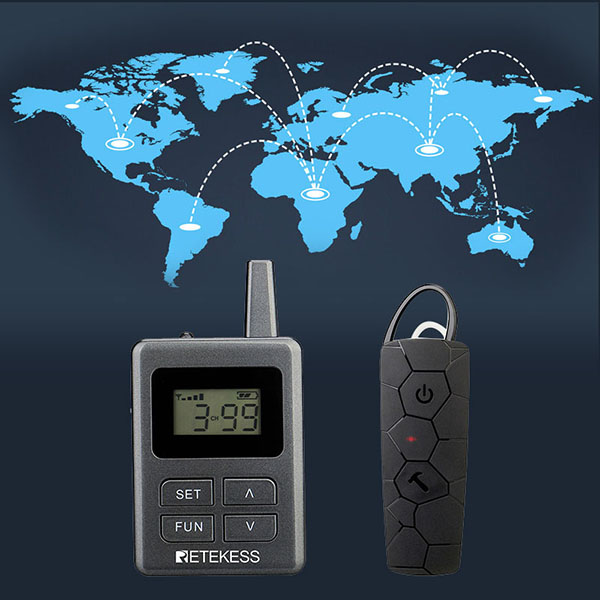 2, Long working range, up to 200M in the open area and 150M in complicated
areas. It is widely used in tour, business visitor, important conference, museu visit
Such as Museum of art, Featured museum, History museum, , Gellery, Nature
landscape museum, Children's museum, Military museum and science museum.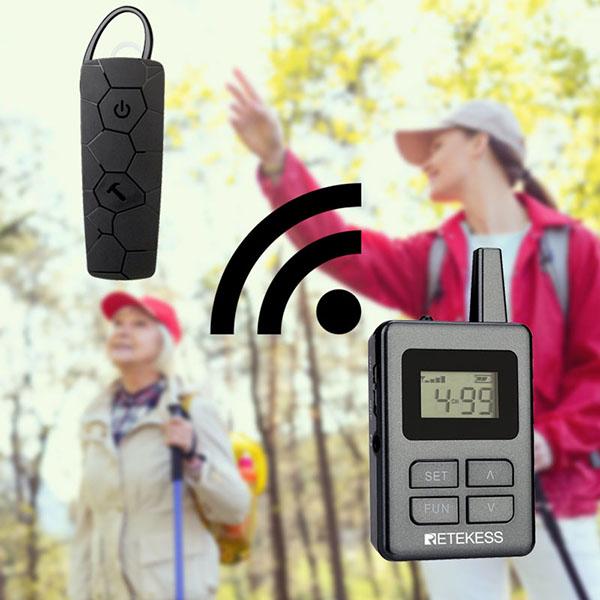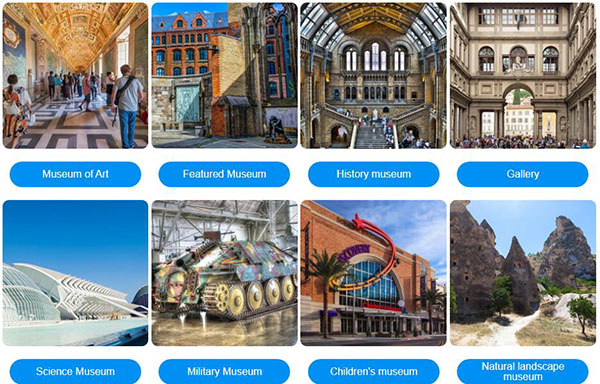 3, Speicial design of receiver, using geometric design, cool, fashion.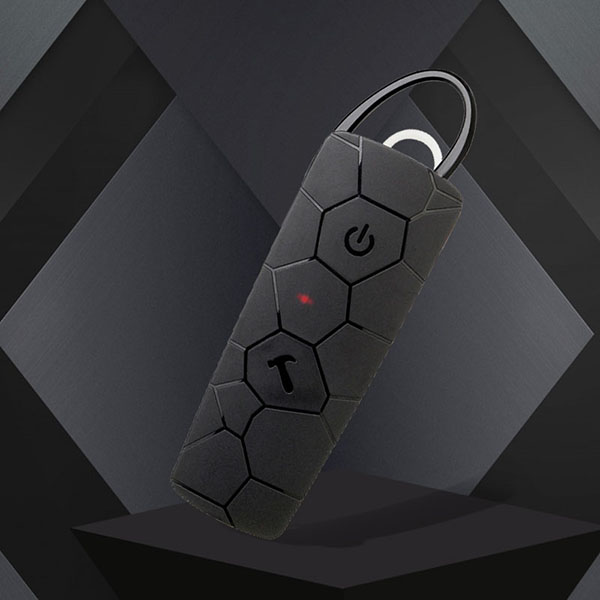 4, The surface of the transmitter is sprayed with metal paint over UV, the surface is bright,
high quality.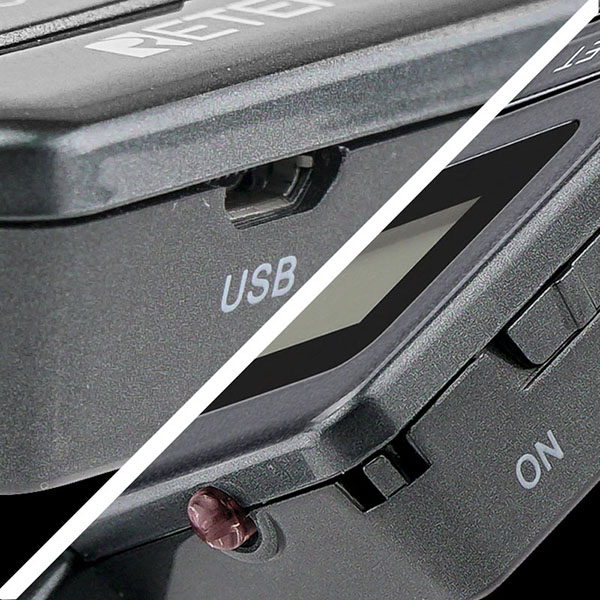 5, Large key of transmitter very easy to operate.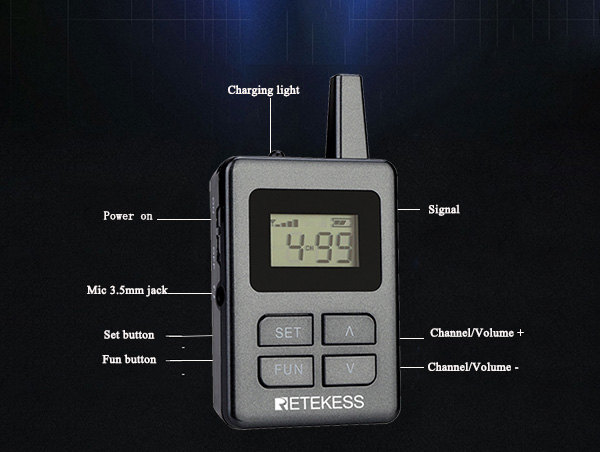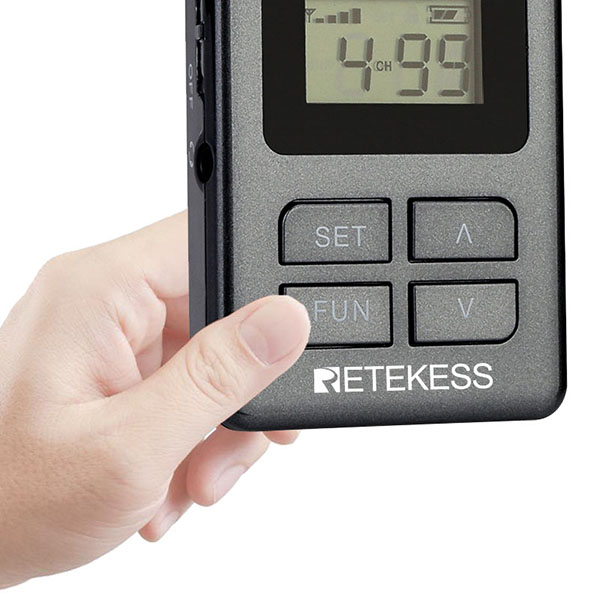 6, Easy to operate, power off all the your guide receivers by press"set" key 8 seconds
Silance all the receiver by press all down key to "0". Save your time to power off all the
receivers one by one.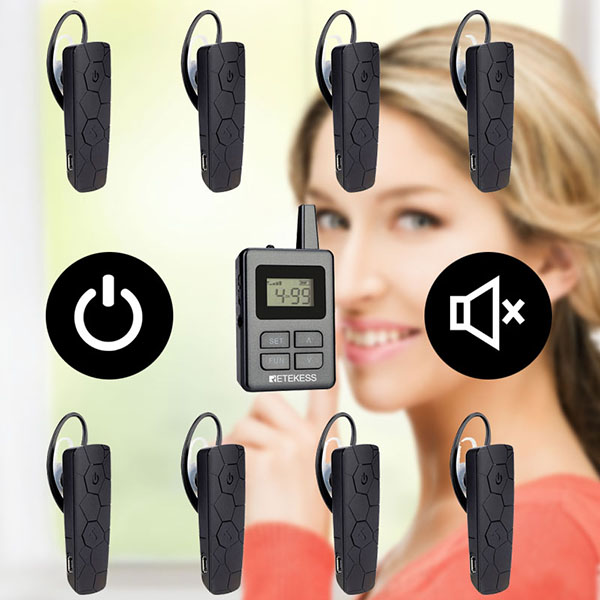 7, There are 2 working mode: F0 and F1. In the conditions of F0, there are 100
channels(0-99). The distance is about 200-150M. In the conditions of F1, there are 50
channcels(0-49), the working distanceis about 120-150M, but with more clearer vioce.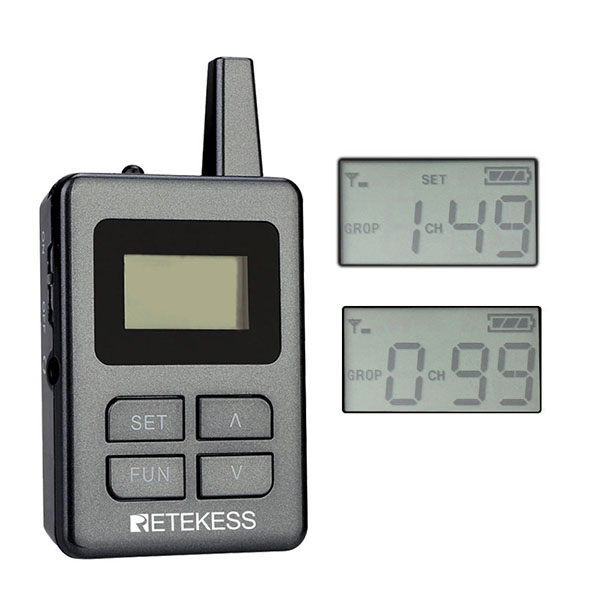 8, The transmitter built-in 1200mAh lithium battery, working time can up to
10 hours, charging 3-4 hours. The receiver Built-in 240mAh lithium battery, charging
3 hours, can workig up to 7 hours.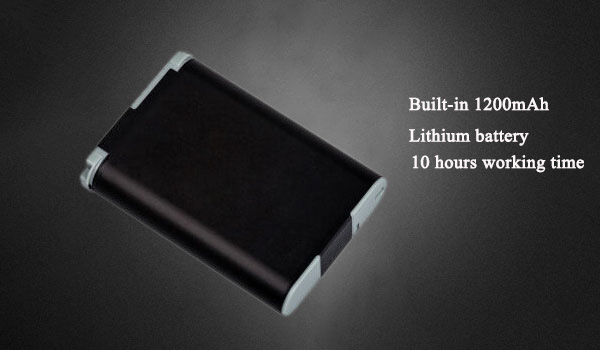 It is widely used in tour, business, teaching and training.
If you want to know more, you can send us message to inquiry.
Please fill in your procurement needs and contact information
Transmitter

Frequency range

860-870MHz

Channel

F0:100 channels, F1: 50 channels

Power supply

Built-in 1200mAh lithium battery

Charging time

3-4 hours

Working time

About 10 hours

Working distance

200 meters (open air)

Size

95*50*18mm

Weight

61g

Receiver

Frequency range

860-870MHz

Channel

F0:100 channels, F1: 50 channels

Power supply

Built-in 240mAh lithium battery

Charging time

3 hours

Working time

About 7 hours

Size

70*25*20mm

Weight

18g
Package:
1 x Transmitter

10 x Receiver

1 x Microphone

11 x Charging cable

1 x Lanyard

1 x English manual