Retekess New arrival Waterproof wireless call button is suitable for any humid environment
No battery required, no need to disassemble
Long working range, combined with an amplifier, up to 500 meters
Only
20000
left in stock - order soon.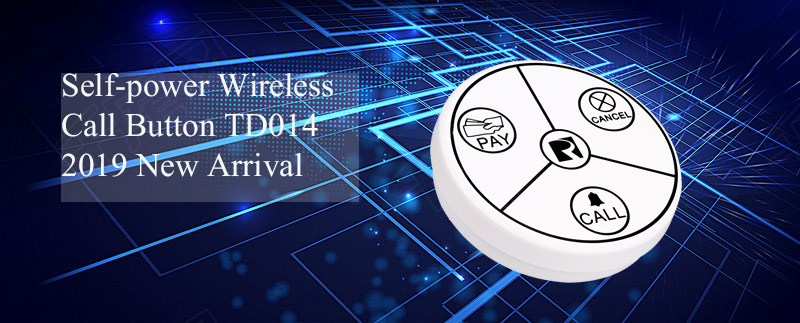 TD014 Wireless Calling System-Call Button

Atmospheric minimalist design
Long product life, up to 100,000 times
Wide coverage, combined with an amplifier, up to 500 meters
Environmentally friendly, no battery required, no need to disassemble
Suitable for a large restaurant, cafe, hotel, club, casino, SPA, 4S store, manufacturing, factory, church nursey, and so on
1, Whole white color, and simple design, 3 keys: Pay, call, cancel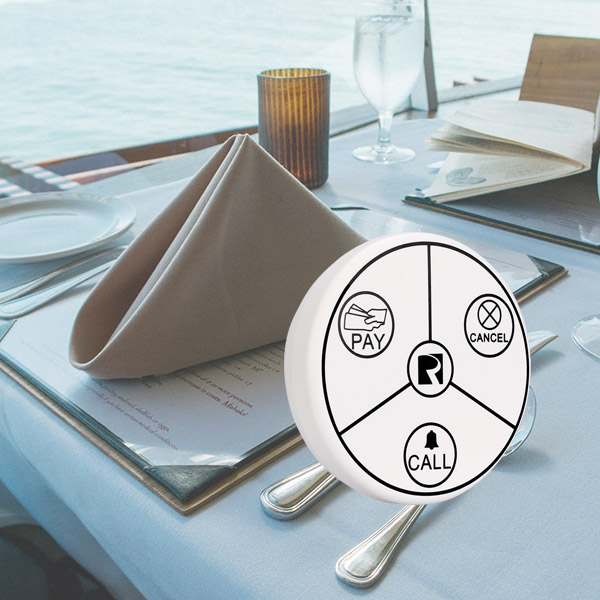 2, 100% waterproof wireless call button, no battery use, you can put the call button in the water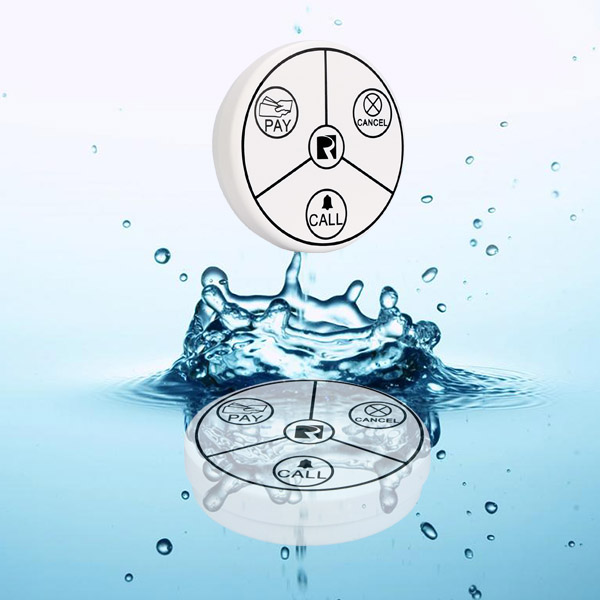 3, Long using time, press up to 100.000 times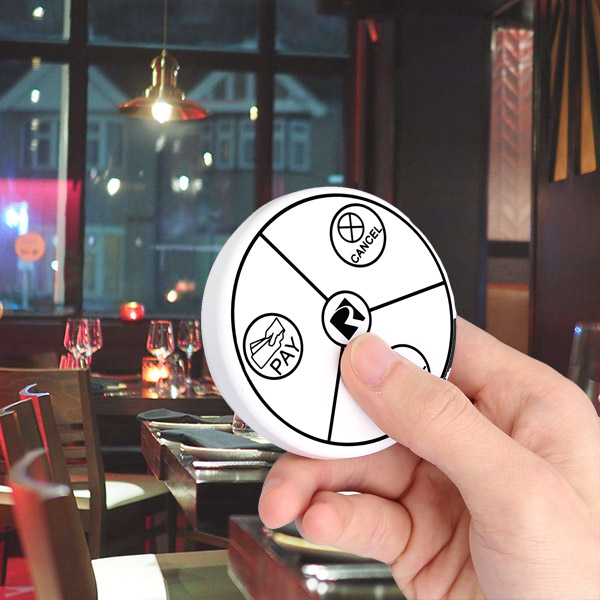 4, Long working range, wireless call button with amplifier/repeater up to 500M.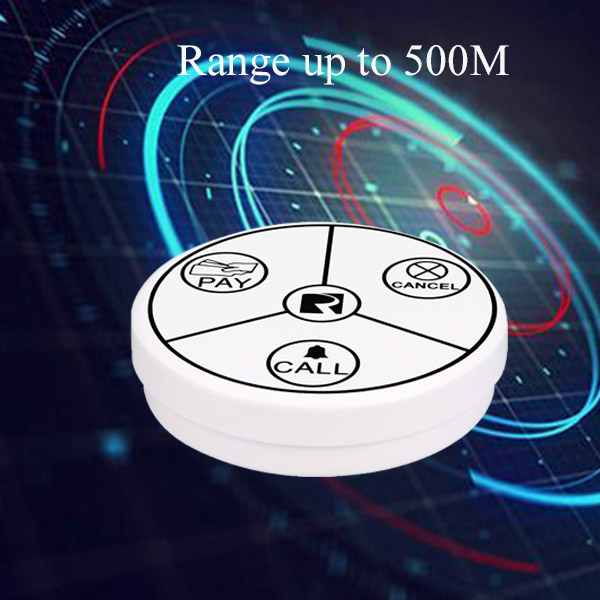 Please fill in your procurement needs and contact information
Technical parameters:
| | |
| --- | --- |
| Model | TD014 |
| Operating temperature | -10~50 °C |
| Storage temperature | -20~60 °C |
| Wireless coding | 1527 |
| Operating frequency | 433MHz |
| Size | 80*80*22mm |
| Product Weight | 52g |
| Material | ABS |
Note:
The item must work with our amplifier its model TD023, otherwise, it will not work; It can be matched to the amplifiers for power amplification to extend the
transmission distance
It doesn't need to be charged, so don't worry about being invaded by water. It can be soaked in water, reuse, after water is dried, does not affect the
function. If you would like to choose a receiver that matches this product, please feel free to contact us
Q: Does the call button can work only?
A: No, for this call button, it can only work with TD023 repater.
Q: Does this call button is waterproof?
A: Yes, there is no button on it, it is waterproof.
Q: What is the working range of the call button?
A: It is up to 500M.
Q: Does this call button support customized?
A: Yes, the mini quantity is 500pcs. You can email us to get more information. support@retekess.com