TR503 FM transmitter Frequency response: 60Hz-15KHz USB to Micro USB Charging Built-in 450mAh rechargeable lithium battery
Only
936
left in stock - order soon.
TR503 FM Transmitter Key Features

Tour Guide Wireless Headset Transmitter

Long transmission distance
The transmission distance of 30m(98ft) in the open air. Easy to use for school, speech, training, conference etc.
Lightweight and easy to wear
The TR503 FM transmitter only 50g, easy to wear and operate
Built-in lithium battery
The TR503 FM transmitter built-in 450mAh lithium battery. Charging time for 2-3 hours. Working time for about 8 hours.

FM transmitter
The transmit frequency of this wireless microphone adjustable from 87MHz to 108MHz. 30 meters transmission distance in the open air. You can use any FM radio or FM speaker to receive the signals
High sensitivity microphone
Hands-free and 16 levels of volume adjustable
Wireless FM Transmitter Applications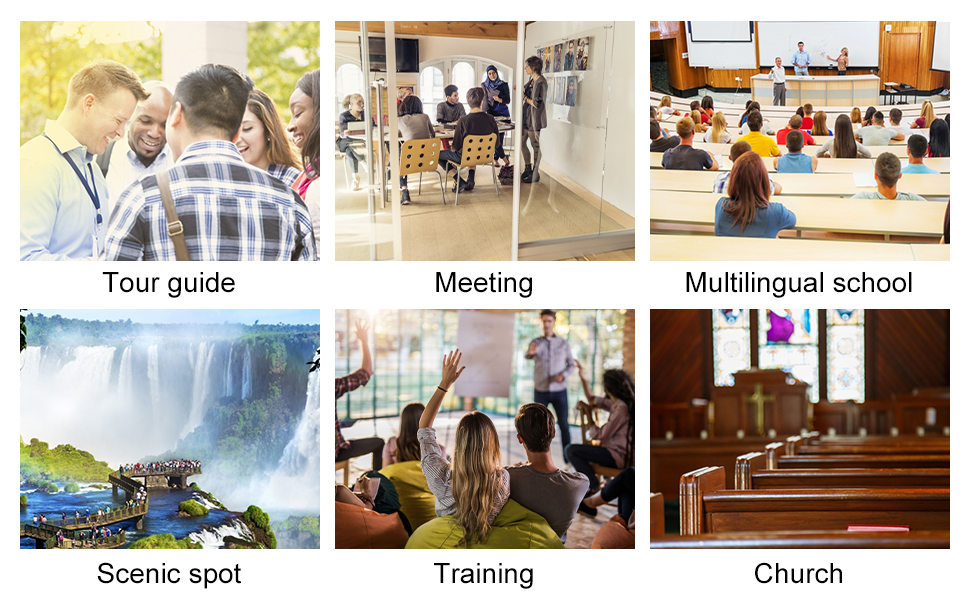 The audio FM transmitter widely used in teaching, tour guide, sales promotion, lectures, meetings, karaoke, fans singing Salesman, Teacher, Host, Speaker, Conference and Karaoke and so on purpose
Please fill in your procurement needs and contact information
Specification
Transmit frequency: 87.5-108MHz
Frequency response: 60Hz-15KHz
Transmit power: ≤10mW
Power supply: built-in 450mAh lithium battery
Charging time: 2-3 hours
Working time: about 8 hours
Weight: 50g

Package Includes
1 x Wireless microphone
The transmit frequency adjustable from 87MHz to 108MHz; The transmission distance of 30 meters in the open air; 15 levels of transmit volume adjustable

Built-in 450mAh rechargeable lithium battery supports up to 8hrs' use after full charge, rechargeable and environment-friendly for long-term use

Large screen to show frequency; simply pair the FM microphone to the speaker with the same frequency and you are ready to go

USB to Micro USB Charging;Unlike other wireless mic which requires a unique charging adaptor, this model is using micro USB port, so you can just use your mobile charger and cable to charge it, no need to worry about losing your adapter

Widely used: teaching, tour guide, sales promotion, lectures, meetings, karaoke, fans singing and so on purpose;Easily pairs to all kinds of FM supported devices such as speakers, megaphones, amplifiers, FM radio and car audio systems