Retekess beeper for Retekess Tivdio T111 T112 SU-68G-10 wireless calling system. 3 Prompt modes;Vibration or Buzzer or Vibration with Buzzer Easy pairing, Easy to charge,Small size and Light weight make it easy to carry
Only
3994
left in stock - order soon.
Retekess Pager Receiver for T111 T112 SU-68G-10 Paging System Buzzer Beeper
3 Prompt modes;Vibration or Buzzer or Vibration with Buzzer; so can work well for church nursery; restaurant; cafes or clinic

Easy pairing; restaurant pager adopts ASK modulation mode with learning code decoding; with RF wireless technology;easy to use

Easy to charge; restaurant pager is built in 360mAh rechargeable lithium battery; low power consumption; no need to replace the battery when they run out

Light weight; 40g net weight with quality ABS plastic material; convenient to handhold

Label front image replacement; helpful to leave impression for restaurant; and easy operation; you can place the Label in the paper slot after removing the plastic cover
Restaurant pager wireless paging has 3 prompt modes; light weight; very easy to use; work for Retekess T-111 T-112 restaurant paging system

3 Prompt modes
Vibration or Buzzer or Vibration + Buzzer; You can choose suitable working mode for different conditions; you can choose vibration+buzzer for restaurant use; then customers can notice that their food is ready at noisy conditions

Rechargeable battery design
Restaurant pager is built in 360mAh rechargeable lithium battery; no need to replace battery; just plug the keypad charging slot; very easy to use

Compact body design
100 x 50 x 10mm dimension; light weight; easily handhold

ABS plastic material
So it can be more durable use with sturdy material

Easy Paring
Easy to set up; short press the "Set" button; the LED1 indicator turns on; then press the call number on the keypad;The receiver gets the signal and LED1 lamp turns off; and the pairing is successful; If the receiver does not gets any signal in 10 seconds; then it will quit pairing status automatically


Please fill in your procurement needs and contact information
Package Includes:
1 x Paging receiver
Application:
Restaurant, church nursery, cafe, food court, bar, spa and salon, factory, retail, casino, glof, trade show,
blowing center, school and university, healthcare, clinic, hospital, manufacturer.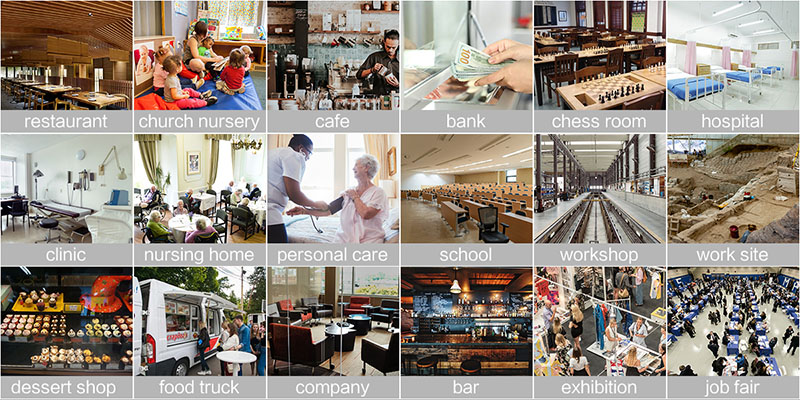 Solution: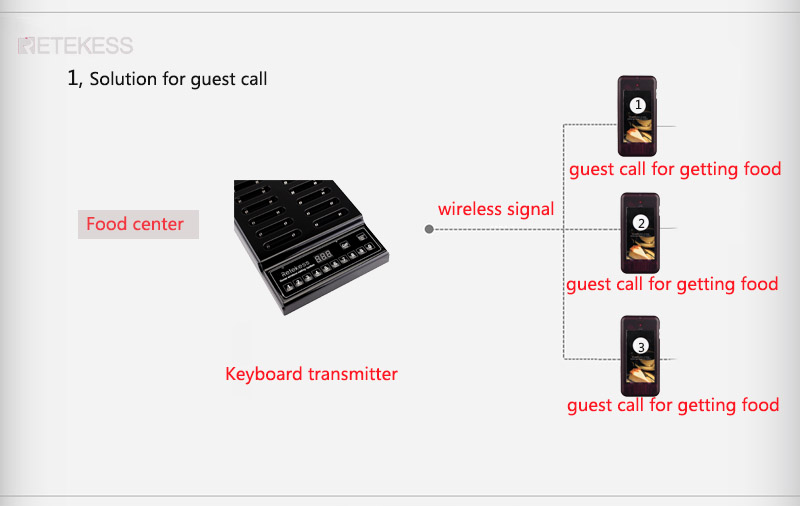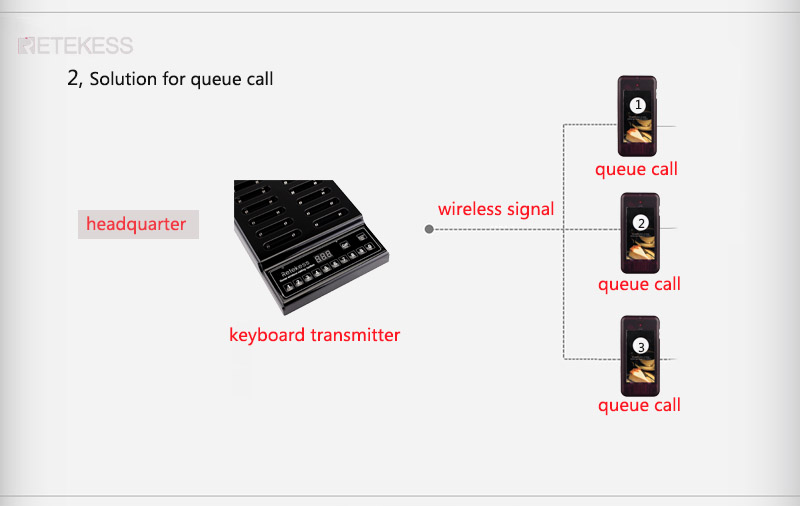 Q: Can i get a bulk price if i need more?
A: Sure, if you need to do wholesale or dropshipping, pls contact us to get teh bulk price.
A: How many pagers can i use in one set T112?
Q: It support 999 pagers in one set.