English/ French /German language available, Low battery indicator, Built in rechargeable 3.7V 380mAh , Easy to charge wacth pager by the attached USB charging cable, Support 999 wireless transmitter buttons, Prompt modes; beep; vibration; light; can be arranged freely
Only
1240
left in stock - order soon.
Watch Receiver Appearance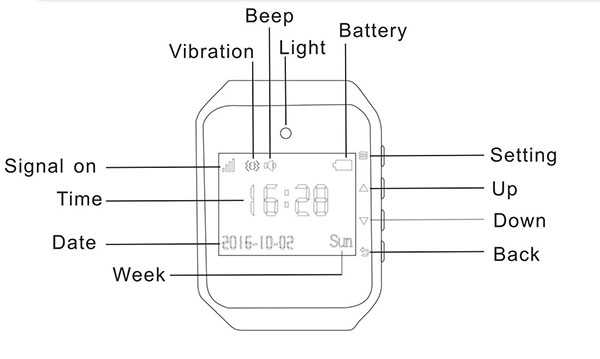 TD108 has 3 types in all, this type has 3 languages: English, Russian, and Portugal. you can choose the language that you need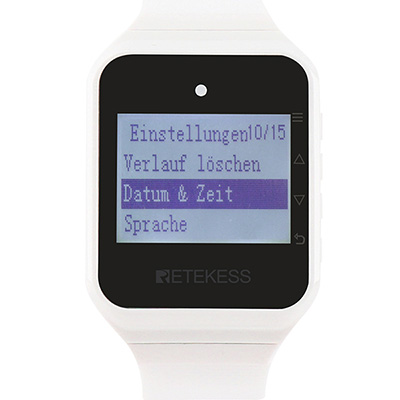 TD108 watch receiver supports 999 wireless transmitter buttons, the name of the transmitter can be edited, Preventing malicious calls. If you need buttons, pls contact us to confirm. Also, this watch receiver has a low battery alert, it will flash yellow when low power very convenient to use.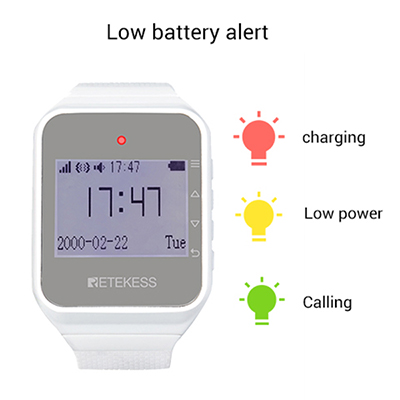 The pager watch has 3 types of prompt mode: Light, Vibration, Buzzer You can set it based on the place. You can also set the alert repeat:1 times,3 times, and 5 times.
This watch receiver built-in rechargeable lithium battery(380mAh), long standby time from day to night. You can also set the power time to save it. And can set max 10 groups. And the time and clock are very easy to set on the watch receiver.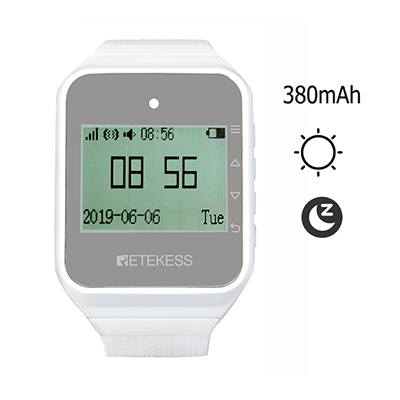 Features:
If you want to know buy more buttons, but not sure which are work with, you can ask us.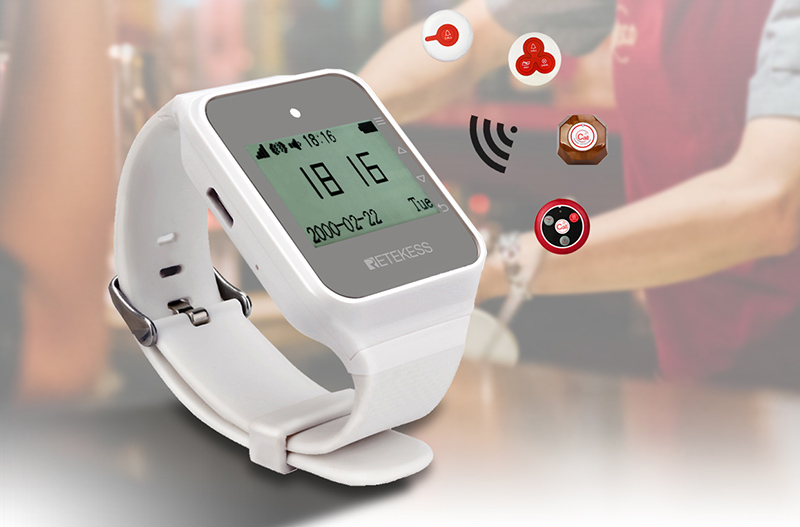 Solutions: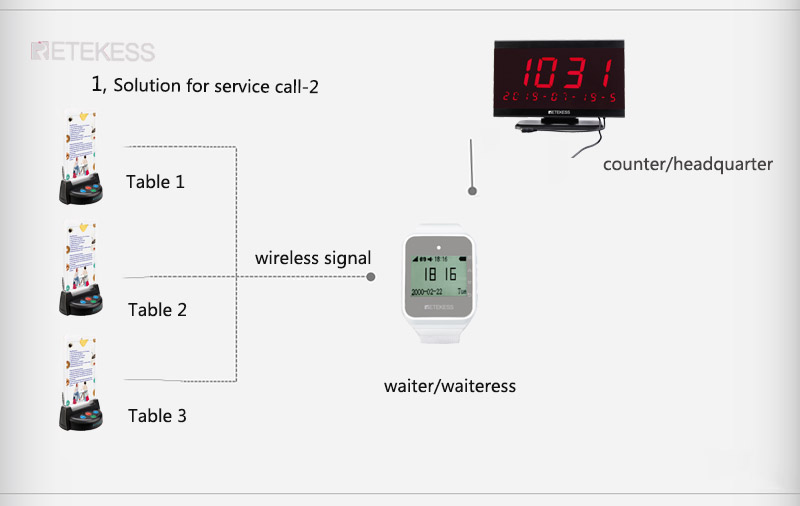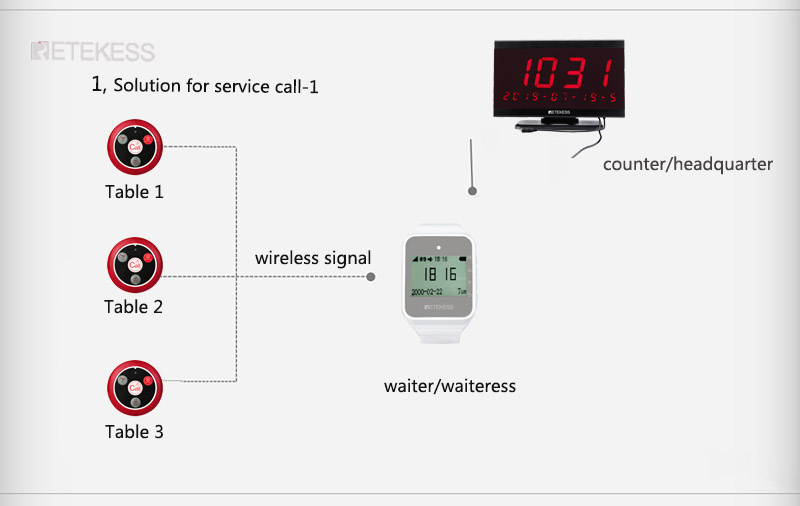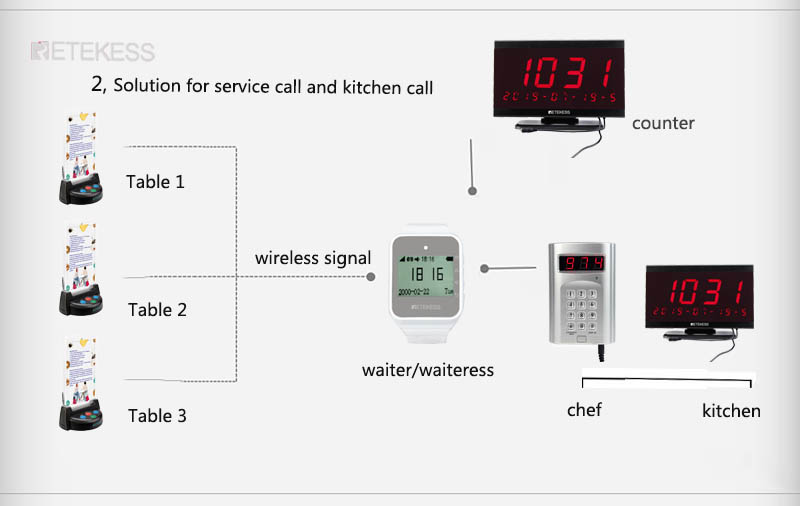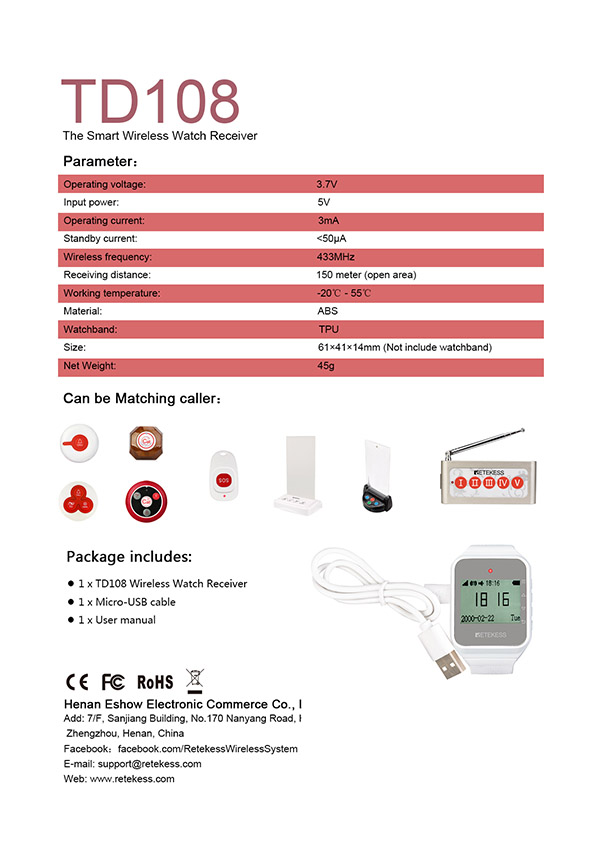 Application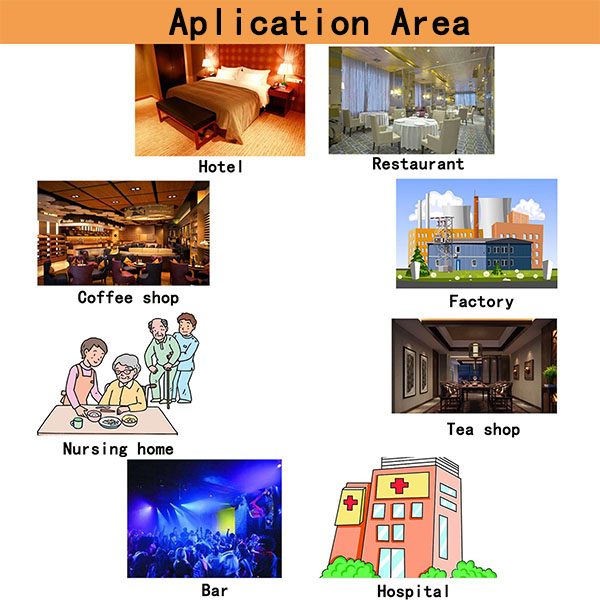 Please fill in your procurement needs and contact information
1. English/ French /German language available;Other languages (Spanish/Italian / Portuguese / Russian)can be customized
2. Dot matrix LCD screen
3. Low power remind
4. Prompt mode: Beep, Vibration, Light
5. Support 999 wireless transmitter buttons, name of transmitter can be edited, Preventing malicious calls
6. Display latest 3 call records on the screen, Store 300 call records
7. Long standby time ; Never lose date and time when turned off
8. Built-in high capacity rechargeable lithium battery(380mAh)
Latest 99 groups calling records can be checked
1. Operating voltage: 3.7V
2. Input power:5V
3. Operating current:3mA
4. Standby current:<50µA
5. Wireless frequency: 433MHz
6. Receiving distance: 150 meter (open area)
7.Working temperature:-20℃ - 55℃
8. Material: ABS ; Watchband: TPU
9. Size: 61×41×14mm (Not include watchband)
10. Net Weight: 45g
Package detail:
l 1 x TD108 Wireless Watch Receiver
l 1 x Micro-USB cable
l 1 x User manual
Q: How many call buttons can i pair it?
A: 999 buttons is support
Q: Where i can use the wireless watch receiver?
A: You can use it on restaruant, clinic, home for elderly, sushi store, cafe, dental clinic.
Q: Which call buttons it can work with?
A: All the buttons is all, you can choose the color and key-number button that you need.
Beside, it can also work with the dispaly, T114 and TD105.
Q: What luangue does the wireless smart watches have?

A: English/ Italian / Spanish language available.