Waterproof charging interface, safer shut down all pagers once press key "99" and then press " call", Easy to change mode time from 7s-35s, set the time that you need with 5 blue led light prompt
Only
997
left in stock - order soon.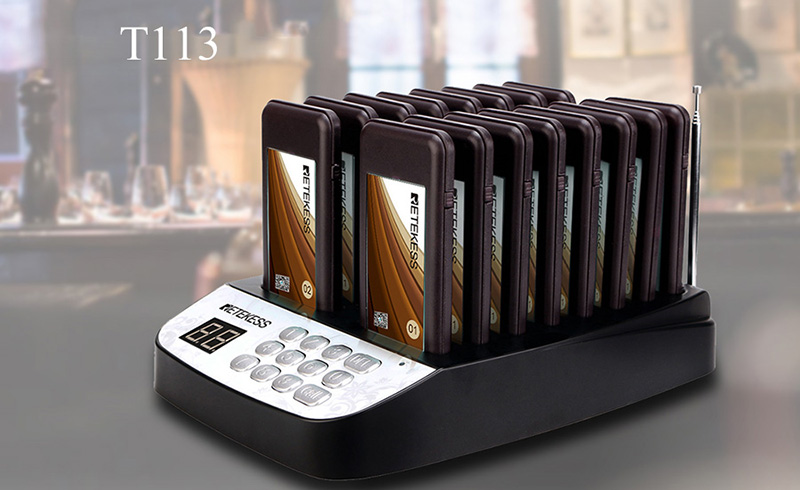 Description:
1, The wireless queuing system set consists of one 16-channel keypad wireless calling button base and 16 pcs wireless pagers. The keypad call button base has 16 output charger slots, and it can transmit 16 different codes by the keypad button.
2, This queuing system greatly improves the work efficiency and avoids the client waiting in a long queue. So it is widely used in fast-food restaurants, food court, pizza shop, church nursery and auto shop or other places where there are many guests waiting for their services.
3, It supports 98 pages, you can buy other pagers when you need more.
4, We Retekess list it in June 2019. And we add many advantages to this model type of Retekess wireless calling system.
5, We typed our brand name on the wireless calling system. If no logo, pls ask us to confirm.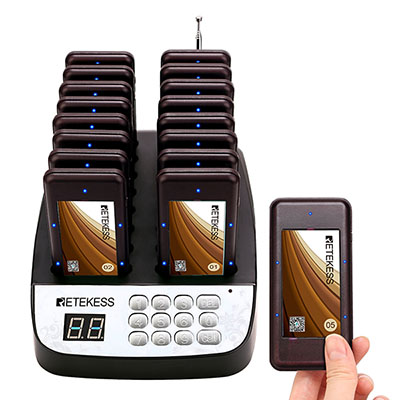 99 channels, support 98 pagers
We only sell separate pages, if you need additional pagers, just contact me.
And you can shut down all the pagers on time when pressing "99" +call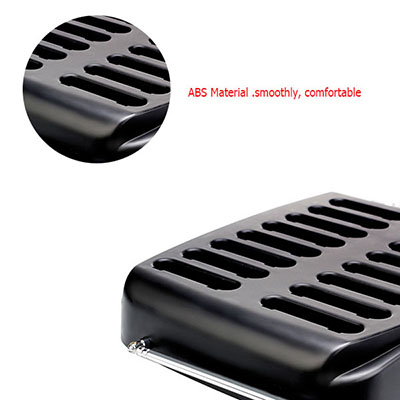 Black ABS keypad, smoothly, comfortable and
environmentally friendly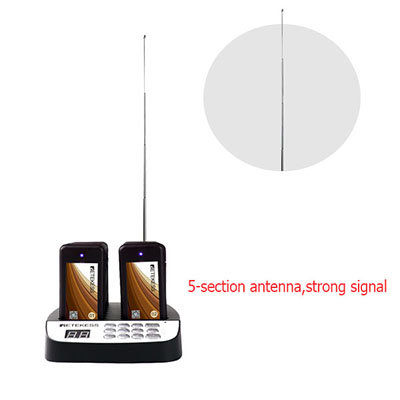 5-section antenna, strong signal, long-range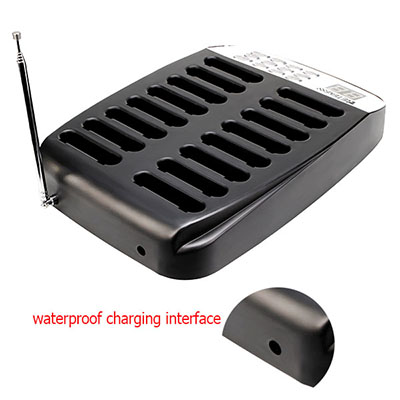 waterproof charging interface, safer,
very suitable to use in the restaurant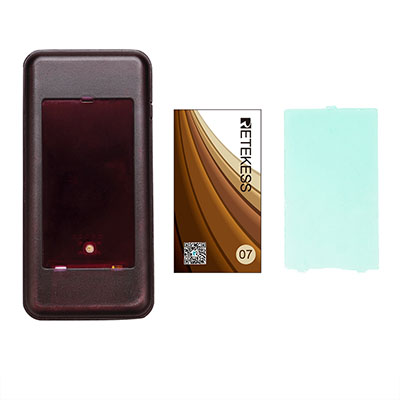 Support customize logo, just move the paper
and make the right size then put it in the pagers.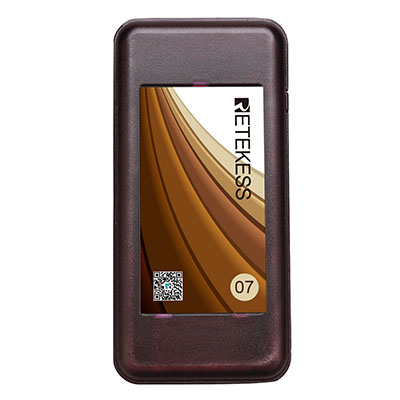 Prompt time can be changed, time from 5S-35s.
It has 5 lights in the pagers, each light flash
means add 5S, you can set the time based
on your need.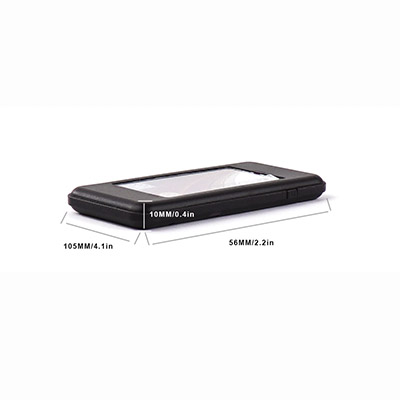 Mini size pager, easy to handle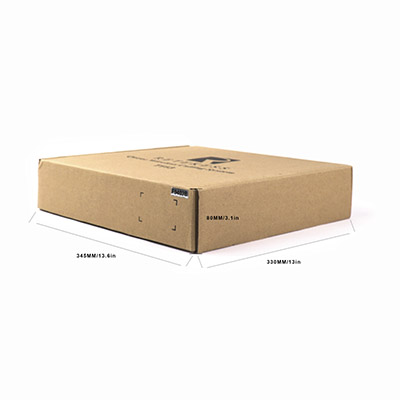 Retekess package, mini size, and sturdy to protect it on the shipping way.
How to program :

Solutions: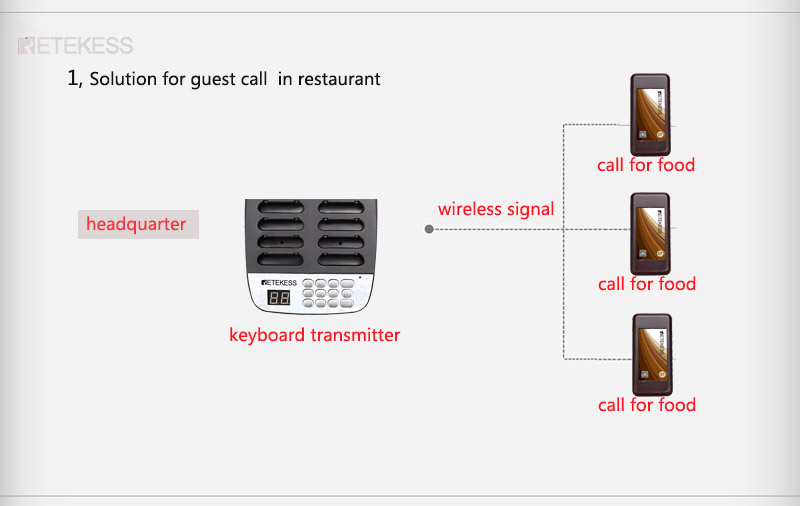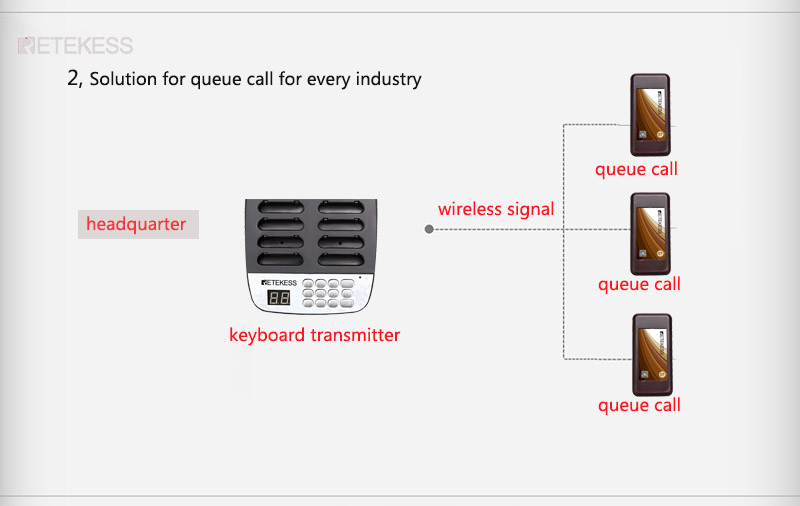 Applications: Restaurant, Cafe, church nursery, hotel, bank, hospital, clinic, SPA, salon, school, nursing home, bar, brewery,
food truck, factory, worksite, office, casino.
Where you can use it?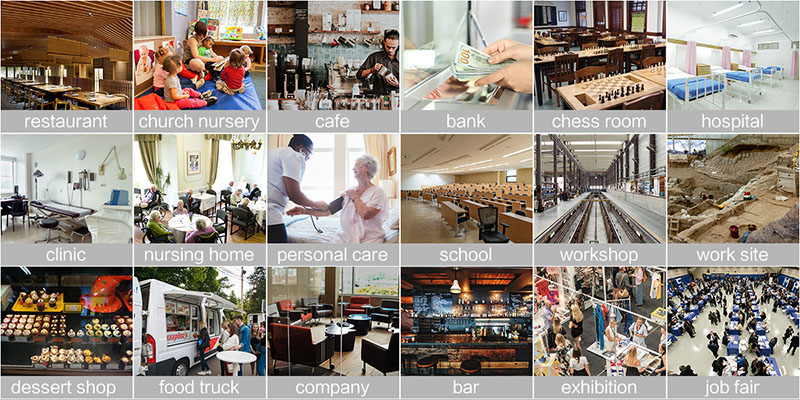 Please fill in your procurement needs and contact information
Retekess T113 Wireless calling system Specification:
TRANSMITTER
Dimension
235*155*35mm
Material
ABS
Transmit Power
480mW
Standby Power
650mW
Frequency
433MHz
Power Supply
DC12V/1A
Launch Distance
>800M(Open Area)
Support Receiver
99(16/Set)
IP Grade
IP32
RECEIVER
Dimension
103*51*10mm
Material
ABS
Receiving Sensitivity
-114dB
Standby Power
148mW
Li-Polymer
3.7V/200mAh
Frequency
433MHz
Standby Time
About 6 Hour
Support Receiver
Vibration Beep Flashing
IP Grade
IP32
Package Includes:
l 1 x Keypad transmitter
l 16 x Pagers
l 1 x Power adaptor
l 1 x Antenna
l 1 x English manual
How we made it ?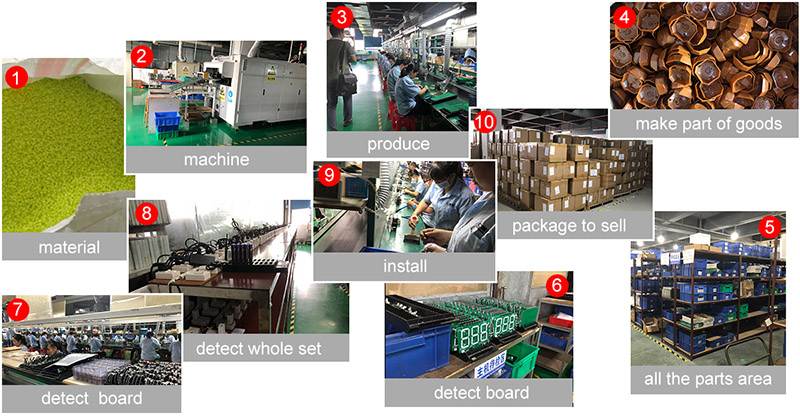 How we send them out?

Q: How many pieces pagers can I use on one set?
A: In the original set, there are 16 pieces pagers.
It supports 99 channels, 98 pagers the number, 99 is for power of all the receivers one time.
Q: How many prompt ways does the wireless paging system have?
A: 2 ways: Vibration + buzzer + flashing light / Vibration + flashing light
Q: Can I change the prompt time?
A: Yes, the time from 7s-35s. Every light flash means 7s, there are 5 lights in all.