TD161 wireless paging system support 998 pagers
Transmitter keypad with build-in 1000 mAH battery which last 4 hours
This paging system last for 10 hours
One-key to mute function, set pagers into mute and vibration
Type-C charging port, can be charged both front and back, convenient and fast
Note: Please use the keypad transmitter on the table which be made of wood, plastic, glass and other materials, and avoid the table top of metal and marble
Only
2989
left in stock - order soon.
Retekess TD161 Wireless Pager System for Food Truck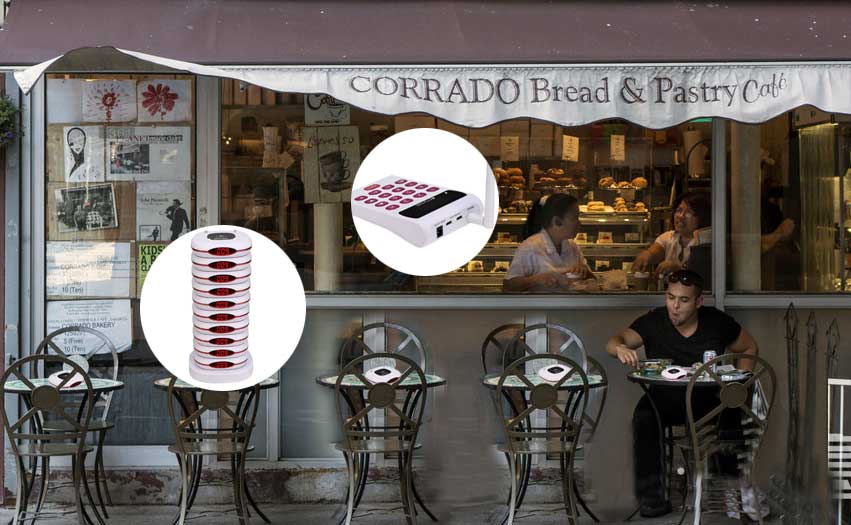 Description:
This wireless pager system for food truck is using FSK modulation technology, the signal is stronger and more stable.
With novel white appearance and comfortable mechanical keys
The pager has a built-in magnet for more reliable charging and more stable placement.
Feature:
1. The transmitting host has a built-in battery, which can realize the call without being plugged in, and the call lasts for more than 4 hours.

2. One button to mute, Press MUTE and 999 (S999 displayed) and then press CALL, all charging pagers change to MUTE mode. Press MUTE then 000 (S000 displayed) then press CALL, all charging pagers change to normal mode.

3. Call History,Press button H to check the recent 10 called numbers.

4. One-Call-Off, in Standby mode, press 999 and CALL, all charging pagers will be off.

5. Charging reminder, The LED light flashes when the pagers is in the charging state. After the pagers is fully charged, the indicator light will be always on.

6. The pager has a mute button, support for one-button reset.

7. Do not support multiple keyboards to call the same pager, effectively shielding interference.

8. Note: Please use the keypad transmitter on the table which be made of wood, plastic, glass and other materials, and avoid the table top of metal and marble.
Details:
Support 998 pagers
TD161 paging system call totally add up to 998 pagers, so if you need more later, you can add more as you need.
Support charging 20 pagers in total
If you want to charge 20 pagers, you just need a cable connect another charge base with the orginal one, they can share one plug.
There is magnetic charging between the charging stand and the pager, which is more stable and efficient.

Check 10 recent call numbers
If you worried about miss some calls, you can press H to check recent 10 calling histories.
Mute function
The pager has mute function, you can press mute (on the keypad) and 999 to mute all the pagers. And press mute and 000 to turn off the mute mode.
One key to turn off all pagers
It is very easy to turn off all pagers at one time, just press 999 and call when all the pagers in the charging slots.
Built-in battery for transmitter keypad
This calling system has the transmitter with 1000mah battery, so it can work without plug in the socket. You can easily take it outside and anywhere you want. It can last 4 hours if you transmitter all the time.

Working time
This paging calling system for restaurant can last for 10 hours. So please charge when it is out of power.
Range
It can reach 700 meters with the plug in, and it can reach 300 meters with build-in battery.
Notice mode
It has 2 prompt modes: vibration and flash, vibration flash and voice.
Advantages

:
TD161 pager system for food trucks and raestaurants is very cost-effective, fashion but classic. It is the good choice wireless calling system for your business.
Minimize crowds in a waiting line
Reduce staff chaos & improve ambience
Notify people faster
Reduce staff cost
Improves work efficiency
Enhances the restaurant's image
Application: fast food restaurant, food truck, dessert shop, dining car, cafe, bank, supermarket, etc.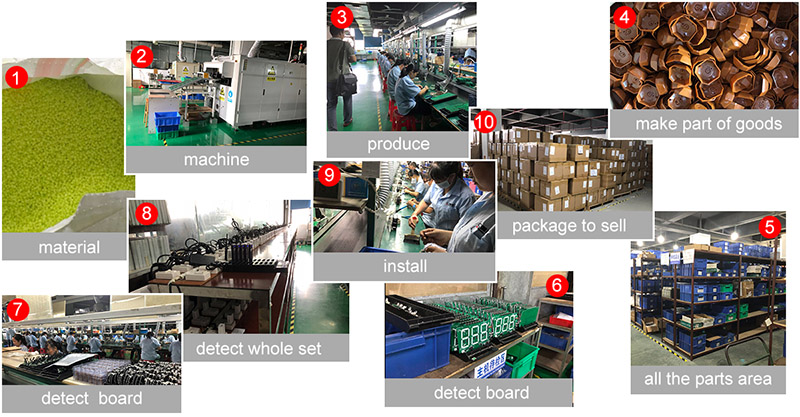 Please fill in your procurement needs and contact information
Host

Pager

Input Power

DC12V/2A

Battery

Li-ion 3.7V 300mAh

Frequency

433.92MHz

Frequency

433.92MHz

Transmit Power

26dBm

Standby Current

<12mA

Standby Power

<120mW

Standby Duration

≈10h

Modulation Type

FSK

Sensitivity

-115dBm

Max Capacity

998 pagers

Max Distance

600m-800m

Backup Battery

Li-ion 3.7v 1000mAh

Prompt Mode

Vibration/Buzzer/Flashing

Dimensions

165*90*30mm

Prompt Time

30s

Output

DC5V/4A

Input

Type-C DC5V/2A;

or DC12V/2A

Dimensions

165*90*30mm

Dimensions

70*68*18mm
Package includes:
1 x Keypad Transmitter

10 x Pagers

1 x Charging Base

1 x Power Adaptor

1x Antenna

1x type-c charging cable

1 x English Manual
Q: How many pieces pagers can work in the one set?
A: It supports 998 pagers
Q: Can I set the number to 999?
A: NO. The number 999 is the function number.
Q: Can i customize our own logo?
A: Yes, we support, please send your logo with PSD format, we will design and print it for you.
Q: Can I power off the pagers quickly?
A: Yes, put the pagers in the charging base, and then press number 0 and call
Q: Can I charge 20 pagers at one time?
A: Yes, you just need an extra base and connection cable. We have that.