Touch keyboard, comfortable to use
Pager surface content customizable
Pager reminder duration can be set separately
Power on automatically and support the one-click shutdown
Using AM modulation technology, the signal is stronger and more stable
The shape adopts the anti-symmetrical design, white simple and generous
Only
4962
left in stock - order soon.
---
Frequently Bought Together
TD157 Wireless Guest Paging System's Performance
Equipped with an external antenna, a more stable signal, the calling distance can reach more than 300 meters.
pager built-in 300mAh lithium battery, standby use time more than 12 hours. It can be charged at any time.
The transmitting host adopts a touch button, with better waterproof performance.
The transmitting host adopts a 3-digit digital tube, supporting up to 998 pager calls. If your business grows, you can add more pagers.
17-50 number stickers are included in the box, so customers can freely choose the number they need.
Pager surface content can be customized.
Adopt AM modulation technology, the signal is stronger and more stable.
Anti-symmetric design, white simple and generous.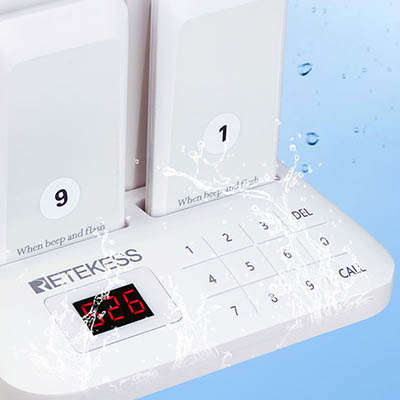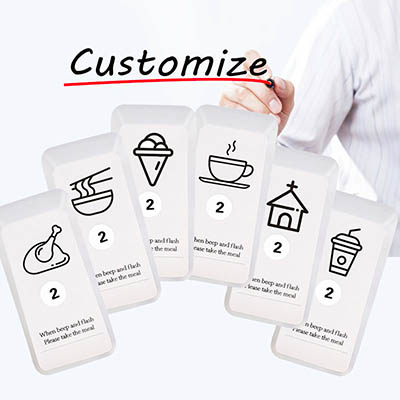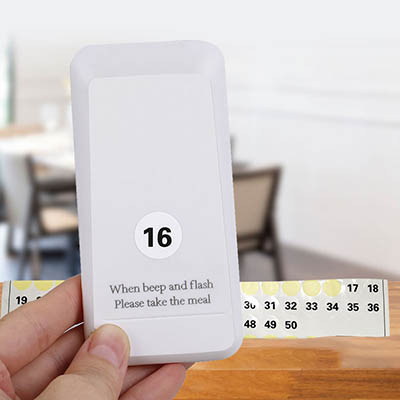 TD157 Wireless Guest Paging System Features
One-touch shutdown: Place all pagers in the charging slot of the host computer, enter "999" on the transmitting host computer and press the call button briefly to shut down the system with one touch. Note: pager needs to set the ID with the transmitting host code before the normal shutdown.
Support multiple hosts to call a pager at the same time: set the ID of two hosts to be the same, and the same pager to code into the same number so that two transmitting hosts can call the same pager.
Two prompting modes: flash/flash + beep.
Change the prompt length: enter the setting mode, the default screen flash "01", then enter "1-99" seconds from the keyboard, short press the call key to saving.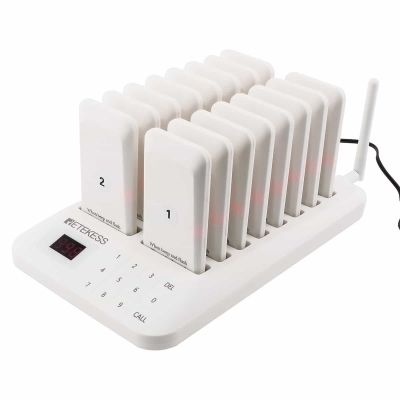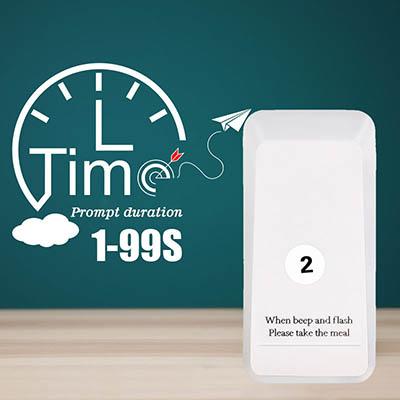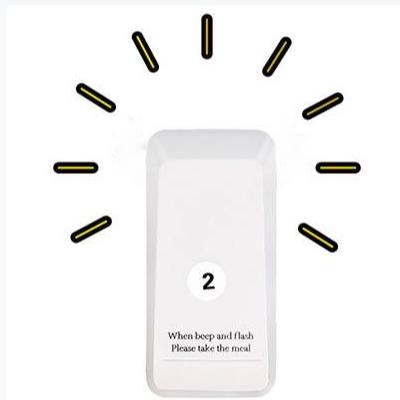 TD157 Wireless Guest Paging System Benefits of Use:
Improves work efficiency
Minimize crowds in the waiting line
Reduce staff chaos & improve the ambiance
Notify people faster
Reduce staff cost
Enhances the restaurant's image

The most important is that you can customize the logo on the pagers. We have 6 types of pics recently.
If you need other types, pls send us an email to know more details.
Please click the Youtube links to know more information about the TD157 wireless calling system.
Please fill in your procurement needs and contact information
TD157 Wireless Guest Paging System Pager

Dimension

106*51*11mm

Material of Housing

ABS

Receiving Sensitivity

-114dB

Standby Time

Approximately 20 hours

Battery

Built-in 3.7V 300mAh rechargeable lithium battery

Rx Frequency

433MHz

Reminder Method

Buzzing & LED Flashing

Distance of Transmission

About 300 meters in a wide-open field

Protection Level

IP32

TD157 Wireless Guest Paging System Keypad

Dimension

238*151*30mm

Material of Housing

ABS

Transmitting Power

240mW

Tx Frequency

433MHz

Power Adapter

Input: AC 100-240V, 50/60HzOutput: DC 12V, 1A

Keypress Method

Touch type

Modulation

AM
Q: How many pieces of pagers can I use in my restaurant?
A: It supports 999 channels, the 999 + call is for closing the pager, so you can add 998 pagers in all.
Q: Can I make our logo on this wireless guest paging system?
A: Yes, we support the customized logo.
Q: Does it waterproof?
A: Yes, this keypad transmitter is touch, and the waterproof is IP32
Q: How many prompt ways does it have?
A: 2 ways: Beep +Light and Light
Q: Can I set the prompt time?
A: Yes, the time is from 1-99S.