The keyboard call button transmitter supports 999 channels, Can work with a wrist watch receiver or host receiver, Work in different applications, such as kitchen, factory, clinic, and so on.
Only
2141
left in stock - order soon.
Retekess 999 Channel Wireless Keyboard Call Button Transmitter
The wireless transmitter keyboard can send 999 different signals by combination for digit 0-9. For restaurant use, while the customer places an order, he(she) will be dispatched a number, when the order is ready, press the keypad to call the number, the host will display and clear readout the number, that's greatly improve the efficiency of the customer service. So it is widely used in fast food restaurant, food court, bank, clinic, church, cafe, hospital, bar and auto shop or other queue occasions to improve work efficiency.
1,High quality plastic number key, long time for use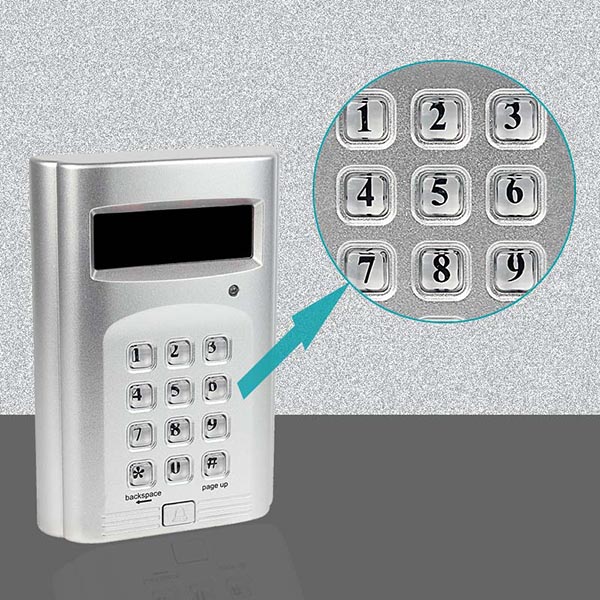 2, Non-drop oil material, easy to clean with silve color, can suit your working place well.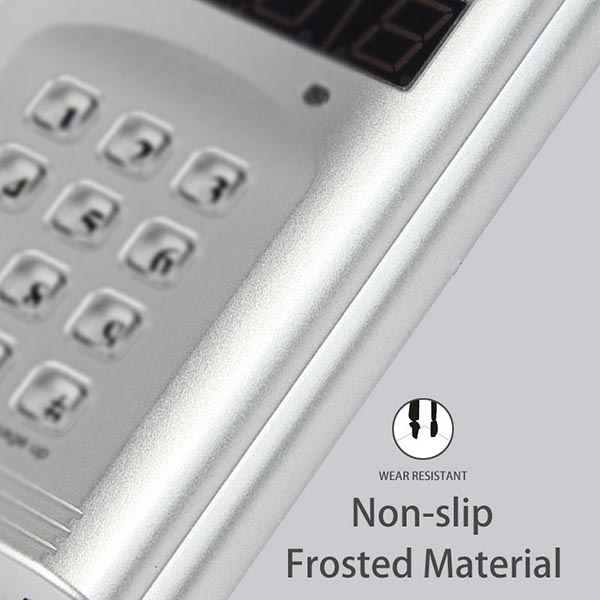 3, Pair with receiver, then eay to opperate, there are 3 function key: key, pager up and back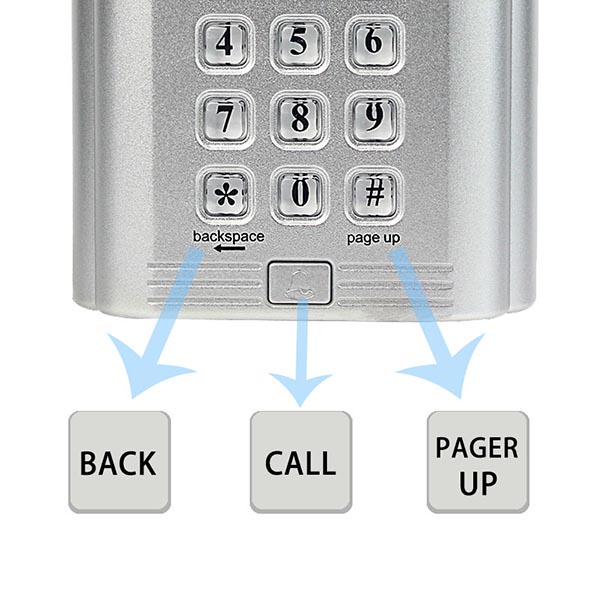 4, There are 999 channels, you can pair 999 wrist receiver.(The price just for one keyboard, if you need wrist watch pager, pls contact us)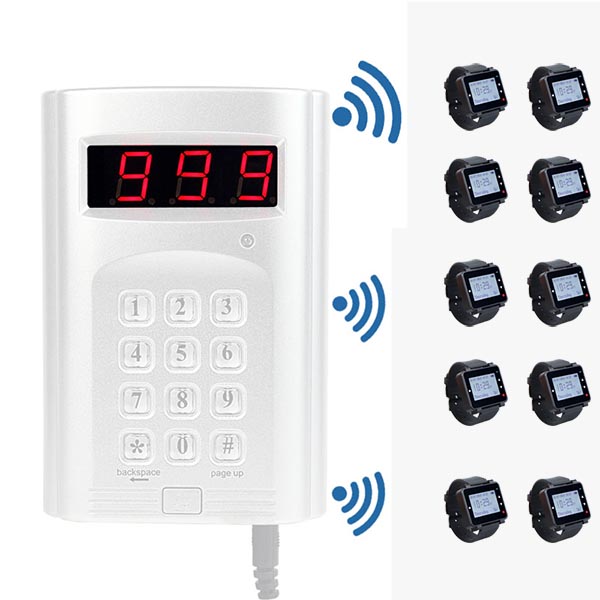 5, Learning code Working chip, Strong signal, distance can readh up to 500M in open area.
6, Differnt applications, you can use it in restaurant, clinic, bank, where need to queue call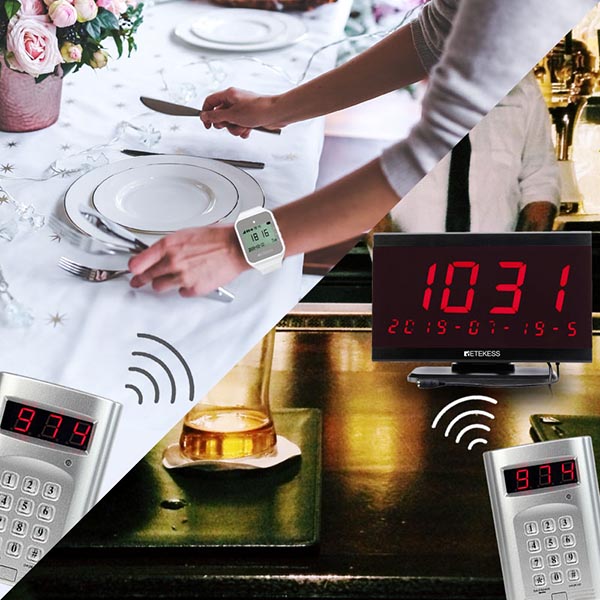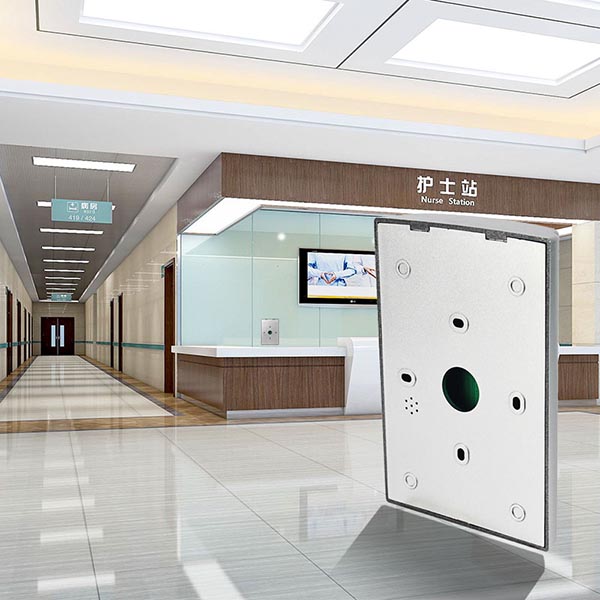 We solve the communication between waiter and counter, waiter and kitchen, to improve woking effectiveness
creat pleasant environment and enhance restaurant image to grow your restaurant business.
Solutions: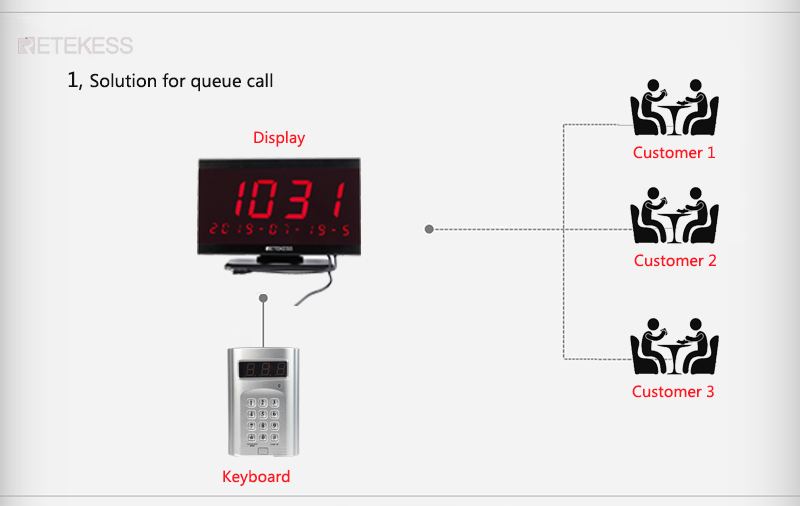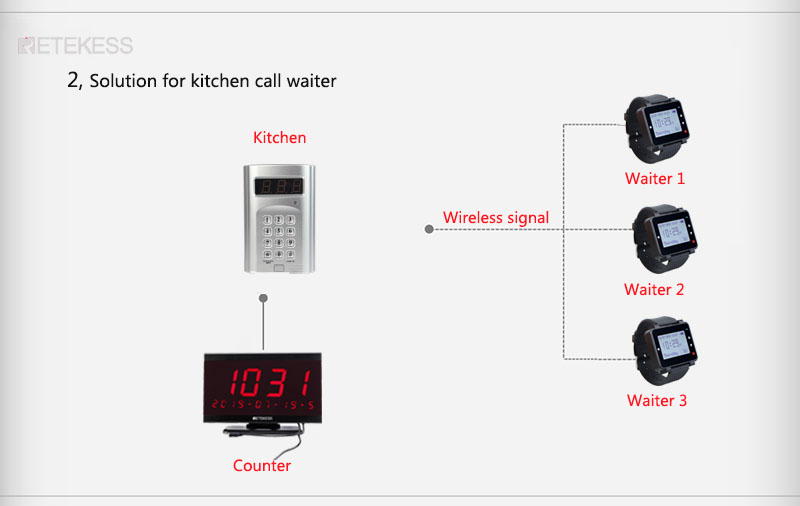 Please fill in your procurement needs and contact information
Description:
RF frequency: 433.92MHz

Modulation Mode: ASK (AM)

Working chip: learning code

Adapter: Input: AC 100-240V 50/60Hz, Output: DC 9V/1A

Working current:≤75mA

Emission Distance: 500m (open area)

Working temperature: -10°C to 50°C

Size:135 x 93 x 25mm / 5.3 x 3.6 x 1 in

Weight: 143g / 0.3lb
Note: This keyboard transmitter adopts learning code chip, it must be used with the receiver in our store.
Package Includes
1 x Keyboard transmitter

1 x Adapter

1 x English manual