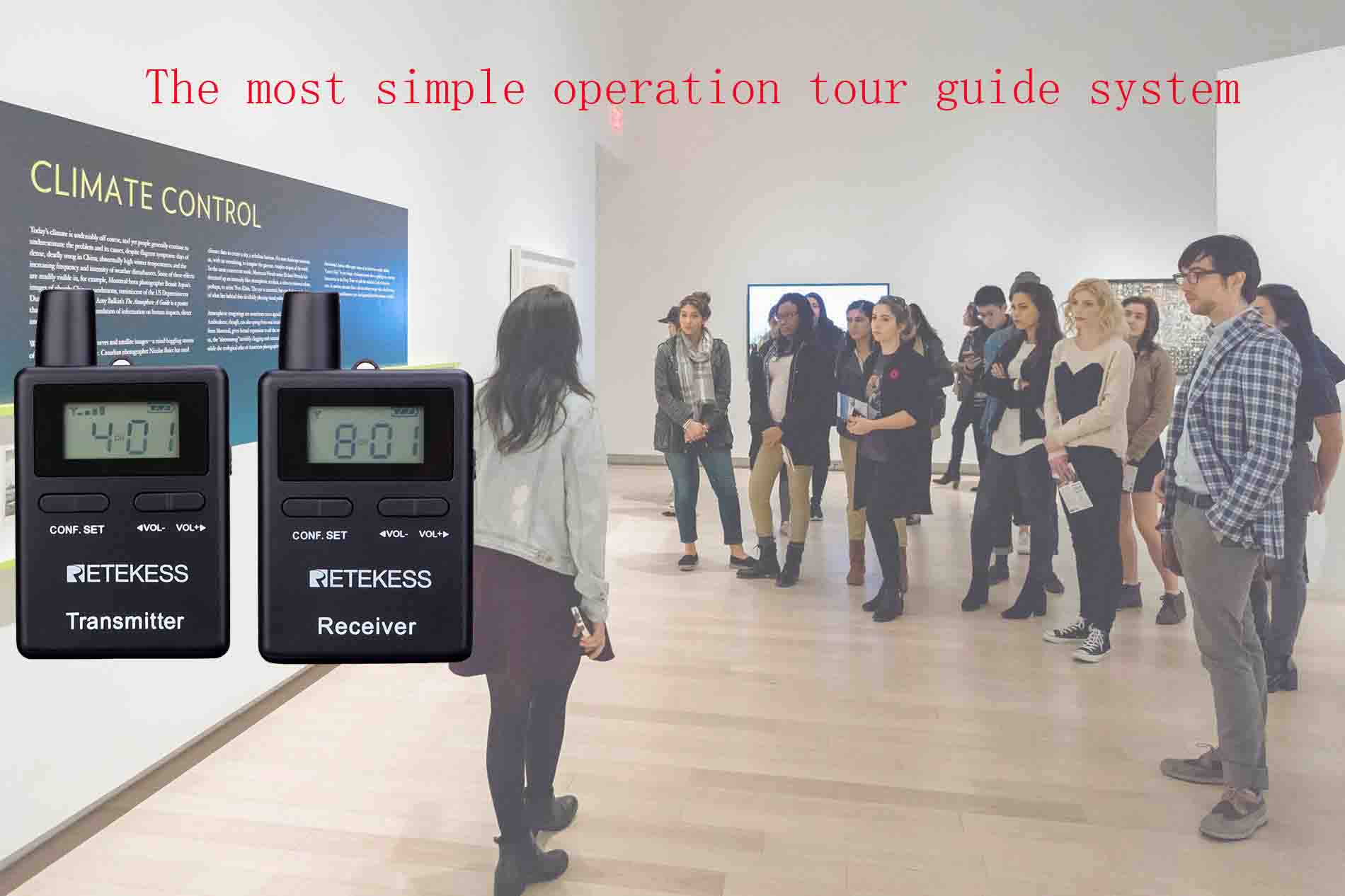 Do you need a simple tour guide system? Are you still have a problem with pairing the transmitter with all the receivers? Some models will Retekess has one model TT109 which is very simple to operate.
It has two ways to pair, manually and automatically. Below I will show you how to pair the receiver with the transmitter.
On the right side, there is power on/off button, just switch it to turn on.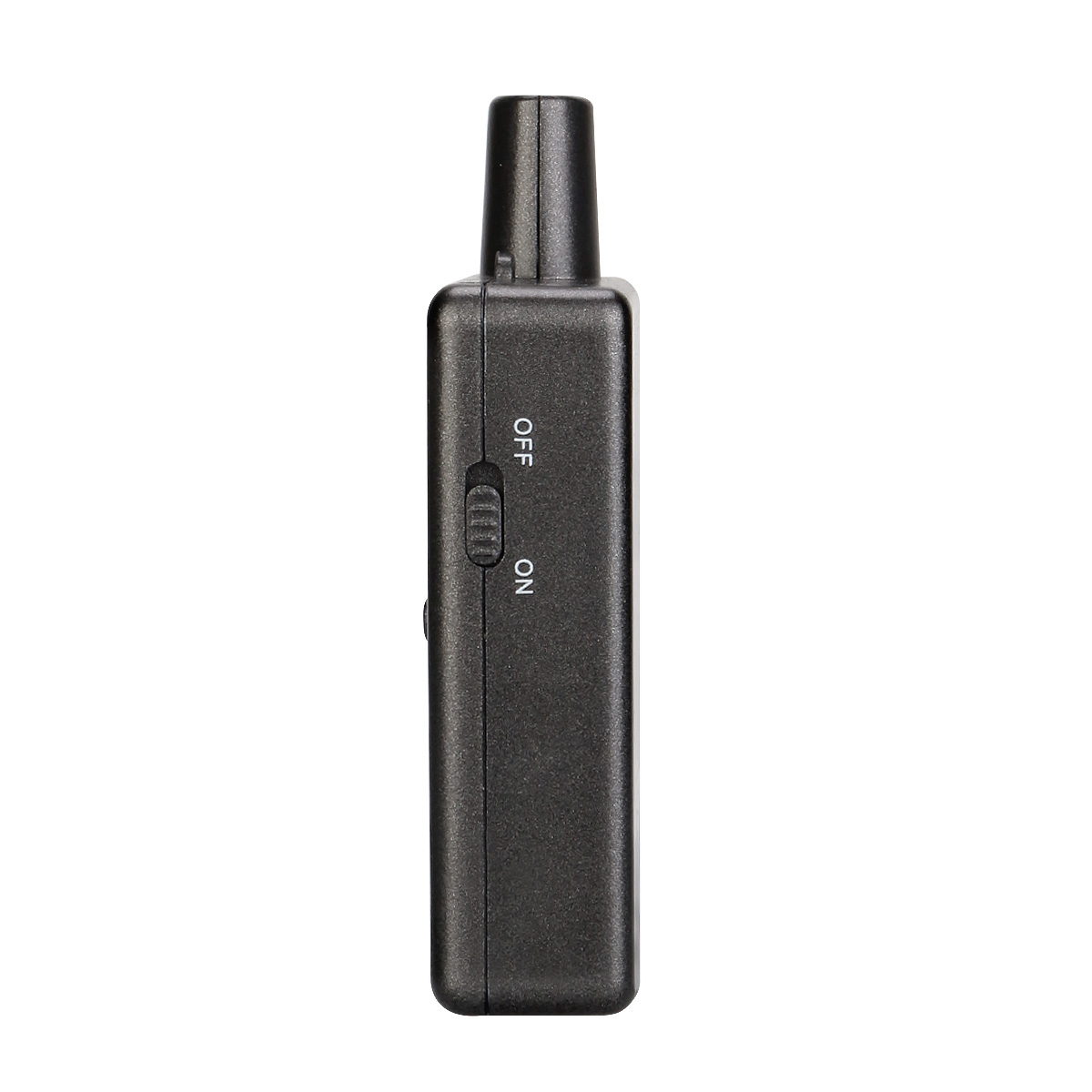 You can see there are 4 keys on the front. Confirm, set, vol- and vol+. On the screen, the first number is volume, the second is the channel. It has 50 channels in total.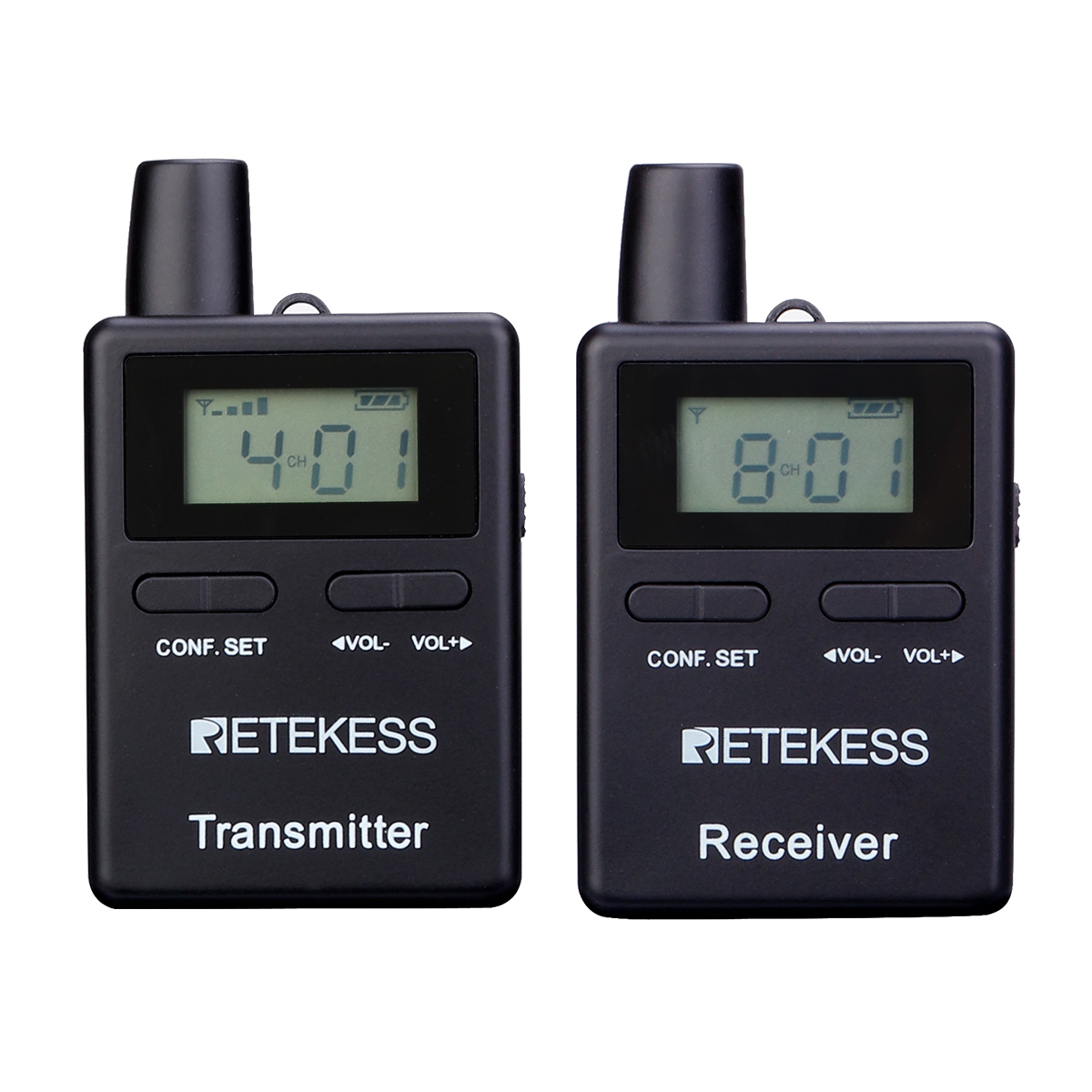 With small quantity receiver, you can use the manually operation. Short press set on the transmitter and receiver, press vol- or vol+ to change the channel, make them in the same channel.
If you have large quantity receivers, use automatically pair function. Press the confirm key for 2-3 seconds and make sure all the receivers are turn on around the transmitter. All the receivers will be same channel as the transmitters.
If you have any questions,feel free to email us. Visit us here.
---